Since arriving in Lubbock as a freshman in 2018, Texas Tech's senior shortstop Kurt Wilson has had his fair share of memorable moments at Rip Griffin Park. 
As a sophomore in 2019, Wilson sent the Red Raiders to their fourth NCAA College World Series with a go-ahead three-run home run in the bottom of the eighth inning against No. 9 Oklahoma State in the Lubbock Super Regionals. Four years later, Wilson echoed similar heroics in Tech's series win over the No. 2 Texas Longhorns.
On third base with two outs in the bottom of the 10th inning of the series opener on March 25, Wilson stole home as Longhorn closer Aaron Nixon went through his cadence to give Tech the 5-4 walk-off victory in the series opener. 
The next day, Wilson delivered his second consecutive 10th inning game winner, this time a grand slam that sailed over the right field fence for a 16-12 Red Raider win.
Wilson said he was thinking of his teammate and fellow senior Cody Masters during the decisive at-bat. Masters, who was also on second base during Wilson's home run in 2019, made his season debut against Texas after missing a large chunk of his senior season due to an illness that left him hospitalized.
"I was really upset for Cody, honestly," Wilson said. "He's been through a lot, and I was just thinking in my head that I want to pick him up, pick this team up and get another win for this team."
Five years within the program have given Wilson the opportunity to establish relationships and, ultimately, develop himself into a leadership role. An example of this is the conversation Wilson had with fellow senior infielder and roommate of five years Parker Kelly, who batted 0-10 with nine strikeouts in the three games prior to Tech's Big 12 opener against Texas.
"I mean, he's my best friend," Wilson said. "We were talking and I was like 'I don't care if we're 0-100, the team needs you right now. You go put a good at-bat together', and he always does. He's a great kid."
Wilson has been a staple in the Red Raider lineup for much of collegiate career. An eight-position player, Wilson leads the current roster in career games started with 93, according to Tech Athletics.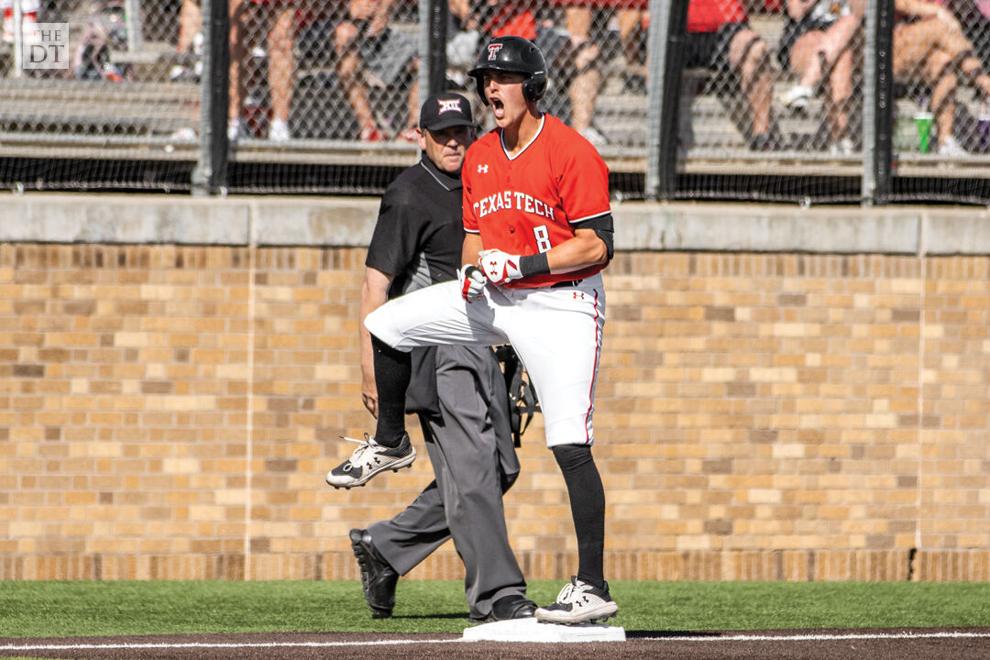 The Arlington native's versatility in the field has earned him comparisons to Los Angeles Dodgers utility man Chris Taylor from Tech's head coach Tim Tadlock.
"I've mentioned it before, the Taylor kid that plays for the Dodgers, (Kurt)'s reminded me of him since the day I ever saw him play," Tadlock said after Tech's 16-12 win over No. 2 Texas on March 26, "and then as he matures, obviously you're seeing that toolset."
Wilson's position of choice this season has been shortstop, where he has started every game thus far for the Red Raiders. Tadlock said Wilson has filled in the position that wasn't a hole in previous teams he's coached.
"It kind of came about this year where he needed to play short and we've given him enough time to settle in there," Tadlock said. "Kurt's like when you roll up to a ballpark and you're looking at what a shortstop is supposed to look like. Big, tall, rangy guy … you can tell I like him a little bit."
Offensively this season, Wilson has posted a career-high 27 RBIs while also launching four home runs, which ties his career high, according to Tech Athletics. Despite a handful of clutch moments on his resume and a spot on the No. 7 team in the country, Wilson said he finds a way to stay in the moment when he's on the diamond.
"Whenever I get in those situations, I don't think about the past or the future," Wilson said following his walk-off grand slam on March 26. "I just think about right there in that moment. Just be there and win for this team."