Injuries have come in bunches for the Texas Tech team as it continues its quest for a sixth Big 12 title. First went the pitching staff, as Sunday starter Bo Blessie missed nearly two months of the 2023 season with arm discomfort and key bullpen piece Derek Bridges didn't see action until Game 26. Then went the outfield, with junior center fielder Dillon Carter and sophomore right fielder Owen Washburn missing a combined 37 games due to significant arm injuries.
As far as the field is concerned, Zac Vooletich has provided a key boost in multiple positions for head coach Tim Tadlock as he attempts to work through an increasingly shallow roster. The senior from San Antonio has filled three positions on the field for the Red Raiders, second base, right field and designated hitter, while also being a regular selection in pinch-hitting situations.
His most popular role has been in right field, where he has started seven games on the season, mostly in lew of Washburn's injury.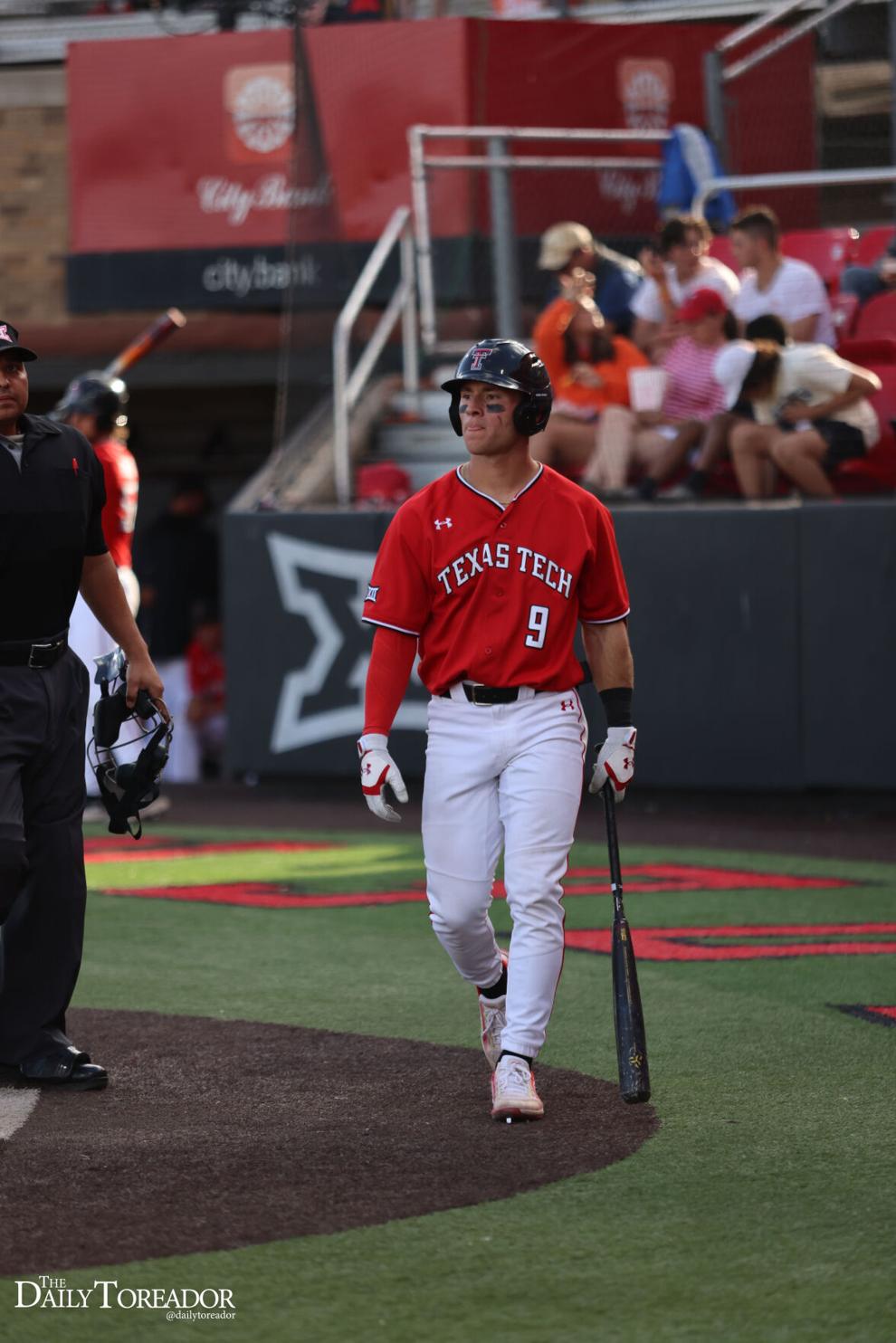 "It's been huge. I mean, you lose Dillon (Carter) and Owen (Washburn), (second baseman Austin) Green was out for a little bit," Tadlock said of Vooletich's recent performances. "He's taken it and ran with it, which is what you want to see a guy do."
A consistent stretch of playing time — highlighted by a string of 10 straight starts from April 7-19 — has resulted in improved play from Vooletich, who transferred from Navarro College in 2022.
Vooletich has recorded hits in 11 straight games, the second-longest active streak on the team behind Kevin Bazzell's 12. Six of the 11 have been multihit performances and Vooletich has batted 19-44 (.432) over the stretch.
The utility player attributes his performance at the plate to simply "getting comfortable."
"I think just slowing the ball down, seeing it out of the hand. Elementary stuff, really, but sometimes you take those for granted," Vooletich said after Tech's series win over North Dakota State.
The Red Raiders will likely look Vooletich's way as they face an uphill climb on the conference standings. Tech sits fifth among its Big 12 peers with a 9-9 record in conference play and recently slipped from D1Baseball's Top 25 rankings for the first time since March.