The Texas Tech track and field team has been red hot recently, with athletes such as fifth year vaulter Zach Bradford and senior sprinter Caleb Dean breaking school and NCAA records. The motivation and determination for these athletes lie behind the scenes, in a winning environment.
Bradford, a successful pole vaulter in high school and in college at the University of Kansas, said the reason he transferred to Tech for his final collegiate season was "for the environment."
"I'd say the biggest thing that drew me here was the team environment. Watching them at a conference while I was at Kansas, seeing the team cheer everyone on stage," Bradford said. "Being surrounded by great athletes has definitely pushed me this season."
Bradford, who described his recent success as "normal", set a new Tech outdoor record of 5.86 meters at the 95th Texas Relays in late March. Despite the record-breaking vault, Bradford finished second in the event and has turned his focus to the national record of 19 meters even, set in 2019 by LSU's Mondo Duplantis.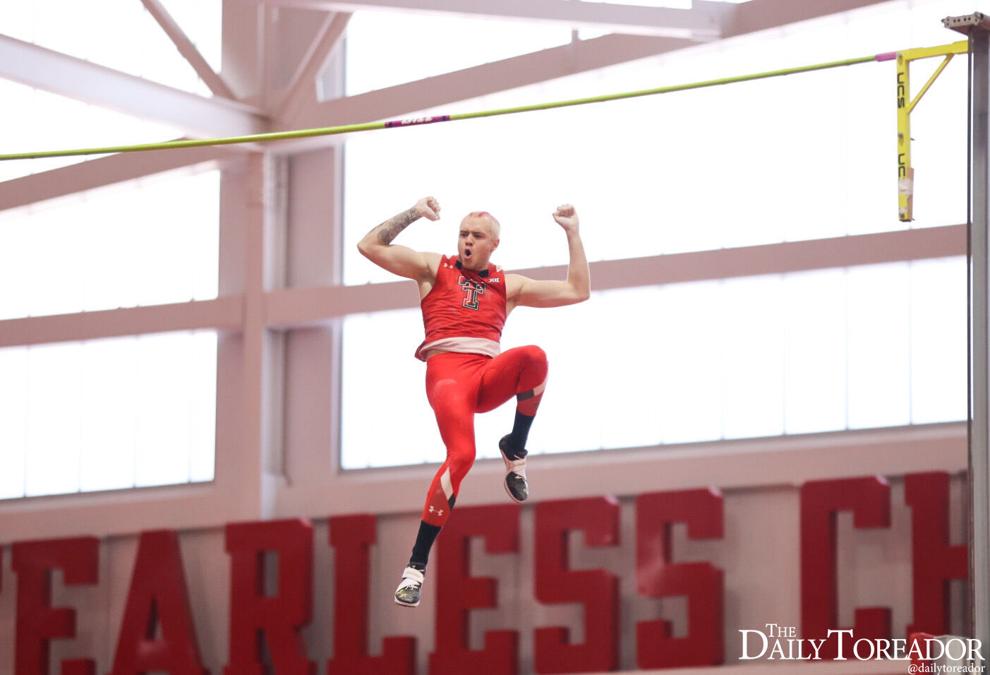 "It is kind of normal at this point, but I'm looking more towards the NCAA record. That's the one I'm chasing. "Bradford said of breaking program records." "School records are coming weekly, every meet, but the one I'm chasing is the big NCAA record".
Dean has also made headlines for breaking records. The senior set a world-leading time at the Tom Jones Memorial Invitational last weekend, when he clocked in at 48.47 in the 400-meter hurdles. Despite setting a program record, Dean echoed Bradford's sentiment that the big prize comes during nationals.
"I knew it was coming. I just gotta stay locked in. I can't let it go over my head because I can only appreciate it". Dean said "(I) don't worry about it, (I) worry about getting the national championship".
The track and field environment has been described as very uplifting and positive for the athletes in the program, which has allowed Dean, a Maryland transfer, to succeed in his first year in Lubbock.
"My teammates definitely pushed me to practice a lot. Honestly, if I didn't have to depend on a teammate that I have now, then who knows what I'll be running," Dean said. "They definitely help a lot at practice and they're so supportive as well. Every time I run good, every time I run bad, they're always showing off on me, seeing how I feel and everything like that. So they're really supportive all around."
In this year alone, the Red Raiders have broken 28 program records. Head coach Wes Kittley explained how this season is one of the best in his 24 years at Tech.
"I want to get every record off of there in my era, and I think we're almost there. Records are fun, and I just love seeing the guys improve". Kittley said "We've just had some fabulous things and I think it's right up there with any year we've ever had".
"When you put good people against good people, good things happen," Kittley said.