Texas Tech track and field made its return Friday and Saturday for the sixth annual Corky Classic track meet, hosted at the Sports Performance Center. The Red Raiders claimed multiple first place finishes and set two new program records during the two-day meet.
On Friday, both the women's and men's weight throw groups saw top three placements, as junior Field Gatlin placed third in the women's at 18.02 meters. Senior Jacob Mechler netted first in the men's at 20.28 meters, and junior Konner Wood brought home third in the men's with a new personal best of 19.20 meters. 
Other personal bests on Friday included a 17.86 meter throw and fourth place finish by redshirt senior Malin Smith in the women's weight throw, and a 4.72 meter pole vault and fourth place finish in men's pole vault by senior Denim Rogers. 
Saturday's slate of competitions saw Tech procure eight first-place finishes, including two in the women's and men's triple jump. Junior Onaara Obamuwagun claimed the first place spot for women's triple jump with a 13.16 meter jump and senior Chris Welch reigned in first for the men's triple jump with a 15.96 meter jump, as both athletes received praise from head track coach Wes Kittley.
"Good solid performance out of Chris, I know he wanted more and he'll get a chance to do that," Kittley said. "And then Onaara, that'll be close to getting into nationals if not make it, she had a foul that was really out there. So just a real solid meet for both of them."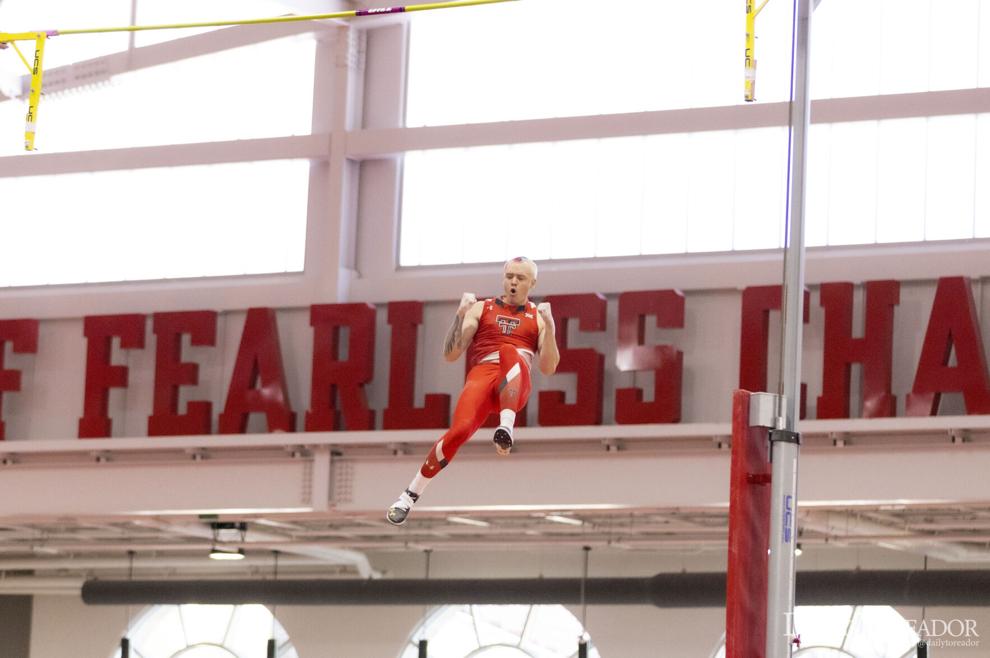 Rounding out the first place competitors for Tech were senior Ryleigh Redding with a 4.18 meter vault in the women's pole vault, senior Zach Bradford with a 5.61 meter vault in the men's pole vault, senior Courtney Lindsey with a time of 20.41 seconds in the men's 200 meter, junior Rosemary Chukwuma with a time of 7.13 seconds in the women's 60 meter, junior Caleb Dean with a time of 7.72 seconds in the men's 60 meter hurdles and senior Demisha Roswell with a time of 7.99 seconds in the women's 60 meter hurdles.
Chukwuma and Roswell's performances Saturday netted Tech two new program records. Roswell's 7.99 seconds in the women's 60 meter hurdles broke her previous record set at the 2022 Texas Tech Shootout, and Chukwuma's first round time in the women's 60 meter of 7.11 seconds broke her previous time of 7.17 seconds.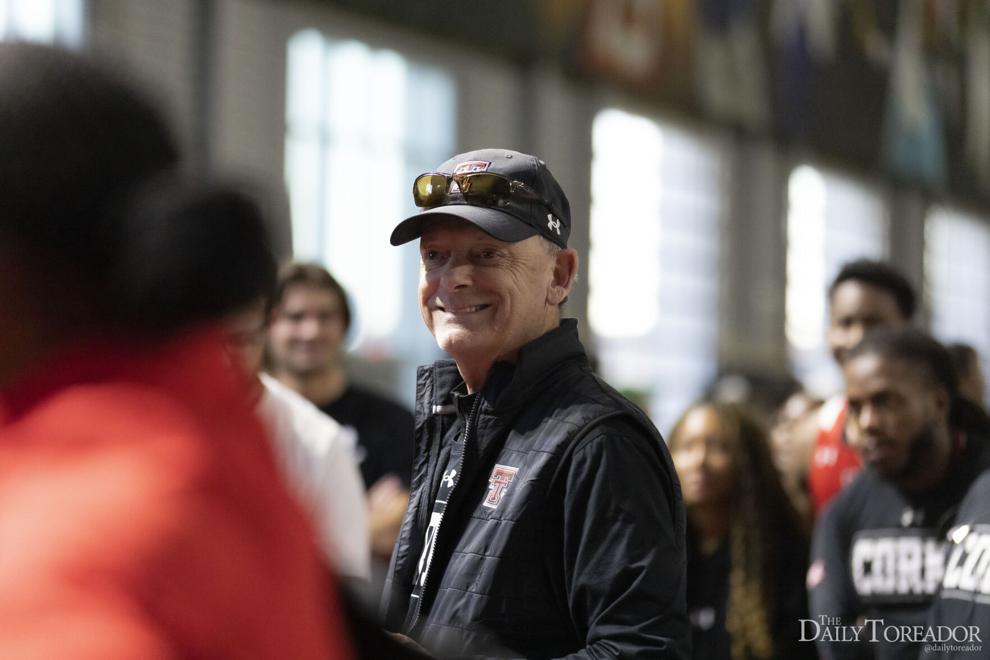 Despite a successful opening day, Kittley has no concerns about peaking too soon.
"No way, we're working them too hard to be," Kittley said. "We're doing really good right now and we gotta get the whole group together and it'll get somewhere special."