Texas Tech track and field is set to host the Big 12 Indoor Championships this Friday and Saturday at the Sports Performance Center. Fielding the No. 3 ranked men's team and No. 14 ranked women's team, the Red Raiders will look to capture their third indoor conference championship. 
Going into the meet, Tech's stiffest competition will be the Texas Longhorns and Oklahoma State Cowboys. Currently, Texas has the No. 5 ranked men's team and No. 1 ranked women's team, while Oklahoma State has the No. 6 ranked men's team and No. 23 ranked women's team. 
Tech has finished second place in three of the last four conference bouts, including a second place finish last year to the in-state rival Longhorns. Tech head coach Wes Kittley said it was a bitter pill to swallow, and he felt that, barring injuries, they had the meet won last season. 
"We lost three people right at the end of the meet and we should've had the meet won in my opinion. So, there's motivation on my part and me talking about it but I think we just need to go in and do our job," Kittley said. "We don't need to do anything we haven't done. What we need to do is what we have done, and if we will do that, we'll be fighting for a championship."
One advantage the Red Raiders have going into the meet is their home facility. Fifth-year sprinter Lexye Price said it is a privilege to host the meet inside the Sports Performance Center.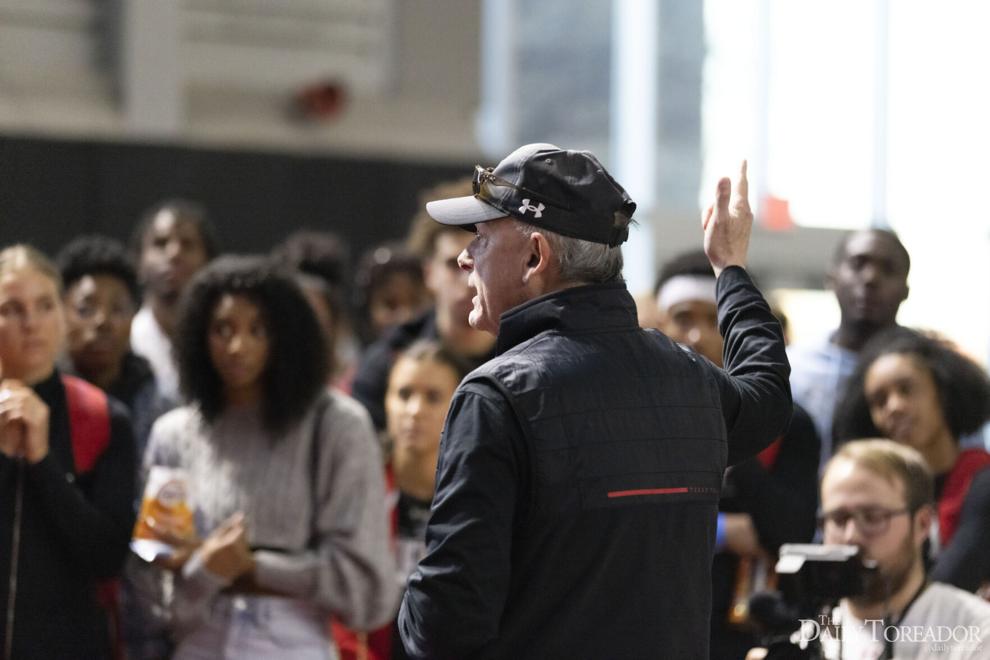 "I get to sleep in my own bed and make my own food. I feel like that's kind of an advantage," Price said. "I feel comfortable here. This is literally my home because I spend so many hours a day here, so that is a big blessing that we get to host it here and just feel comfortable and do what we know how to do and practice every day on this track."
With each team relying on different strengths, Kittley highlighted specific events he feels Tech can take the advantage in. 
"I think if we're gonna dominate one area, our women are more spread out (but) our men we have areas such as the hurdles, we have several in it, and then we've got the 60 with several in it. We've got pole vault with several in it and triple jump and high jump," Kittley said. "I think there's that opportunity, especially on the men's side, that we could dominate some events if we're really running well."
With the meet set to kickoff at 10 a.m. on Friday, Tech will aim to bring home its first Big 12 Indoor title since winning back to back in 2018-19.