The venue will be different and some notable players won't be in pads, but Texas Tech football will host its annual Spring Game at Lowrey Field at PlainsCapital Park on Saturday, with kickoff set for noon. The contest is normally hosted at Jones AT&T Stadium, but with renovations continuing at the complex's south end zone, Tech Athletics announced the move to Lowrey Field in late February.
Here's a list of inactive players for #TexasTech football's Spring Game tomorrow."... most of the players on this list would be available if we kicked off the season tomorrow," says HC Joey McGuire. pic.twitter.com/yQXdNX2Nyt

— Chris Williams (@ChrisWilliamsDT) April 21, 2023
The new setting, which hosts Lubbock ISD football games, will return much of Tech's staff to its high school roots. Seven members of the staff have ties to the Texas High School Coaches Association, including head coach Joey McGuire, who won three state championships during his 13-year tenure at Cedar Hill.
"That's gonna be really cool … I've seen it, you know, I've seen games there and everything but I've never got the opportunity to play there in my career," McGuire said of Lowrey Field. "That's kind of the roots of everything that we do. We've got so many high school coaches on our staff, so it's exciting."
The Red Raiders are coming off an 8-5 mark in 2022, their most wins since 2013, and capped McGuire's first season in Lubbock with a win over Ole Miss in the TaxAct Texas Bowl. 16 starters return from that bowl-winning team: 10 on offense and six on defense.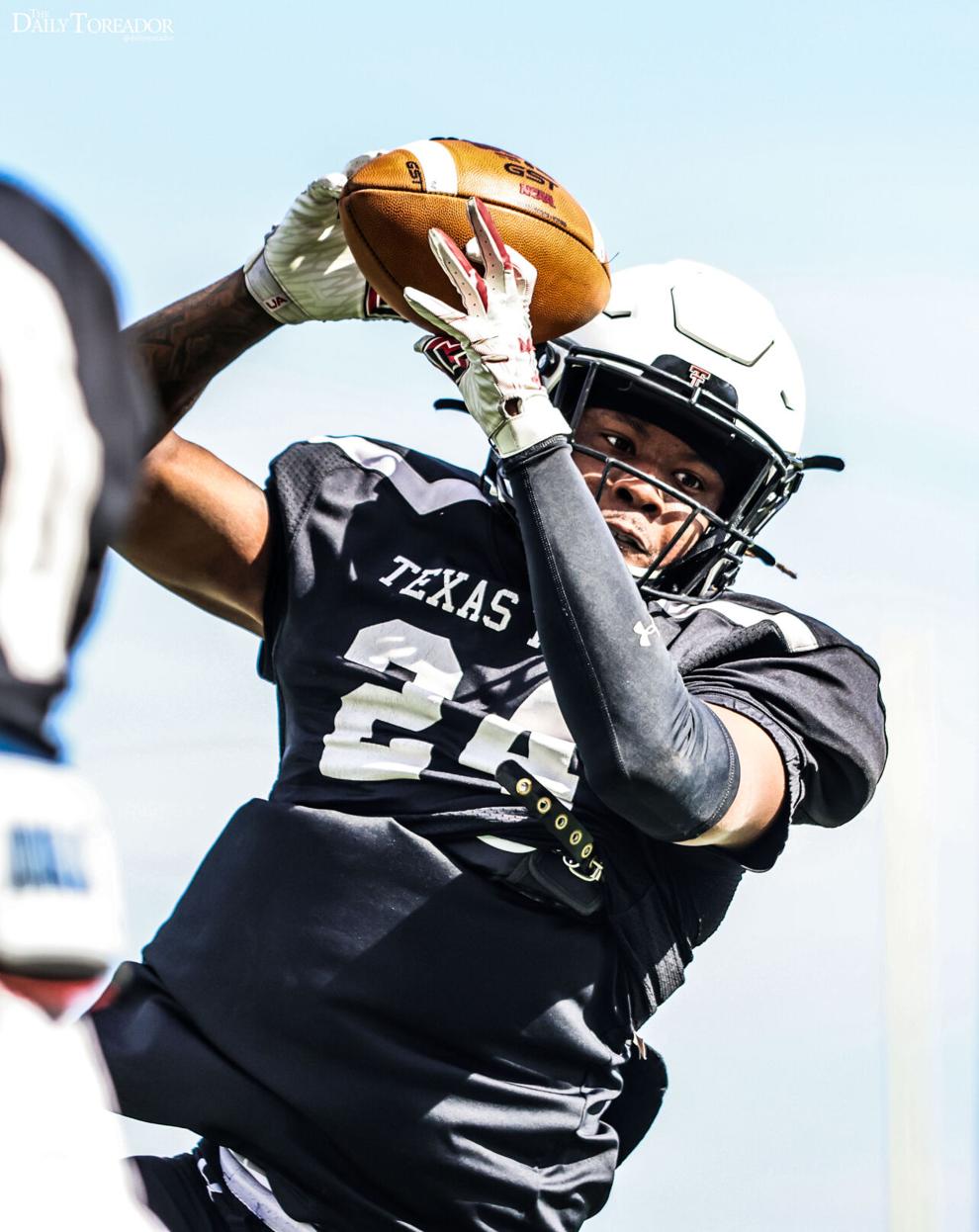 The biggest loss comes in the form of six-foot-six inch, 270-pound Tyree Wilson, as the All American is projected to be selected in the first round of next week's NFL Draft. Still, the Red Raider defense returns much of its secondary and defensive coordinator Tim DeRuyter said he is encouraged with the weapons at his disposal.
"It's nice when it's the second year in the system. We've got veteran guys that are playing faster, they understand our adjustments, they can anticipate things," DeRuyter said. "We've got a bunch of new guys that just got here in January that have jumped in and we haven't slowed things down for them." 
"This will be a pretty good scrimmage for those types of guys because we've watered things down to our base stuff, so they shouldn't have a whole lot of thinking and we'll get a chance to see what they can do with their top speeds."
Offensive coordinator Zach Kittley, who is entering year two at Tech, said he is enjoying the experience returning to his department, and that it's already paid dividends in spring practices.
"The quarterbacks and I were watching last year's spring game and laughing at how not good It looked at this time last year," Kittley said Thursday. "There's been a massive improvement over the last 12 months … we're just so much further ahead, just being in year two of the system and comfort level and not thinking so much. 
For Kittley, the second straight season with a hotly-contested quarterback competition, as senior Tyler Shough and sophomore Behren Morton battle for the starting spot. Shough went 5-0 as Tech's starter a year ago, leading the Red Raiders to wins in their last four games of the season, while Morton eclipsed 300 yards passing in two of his four starts in 2022, which were the first four of his career.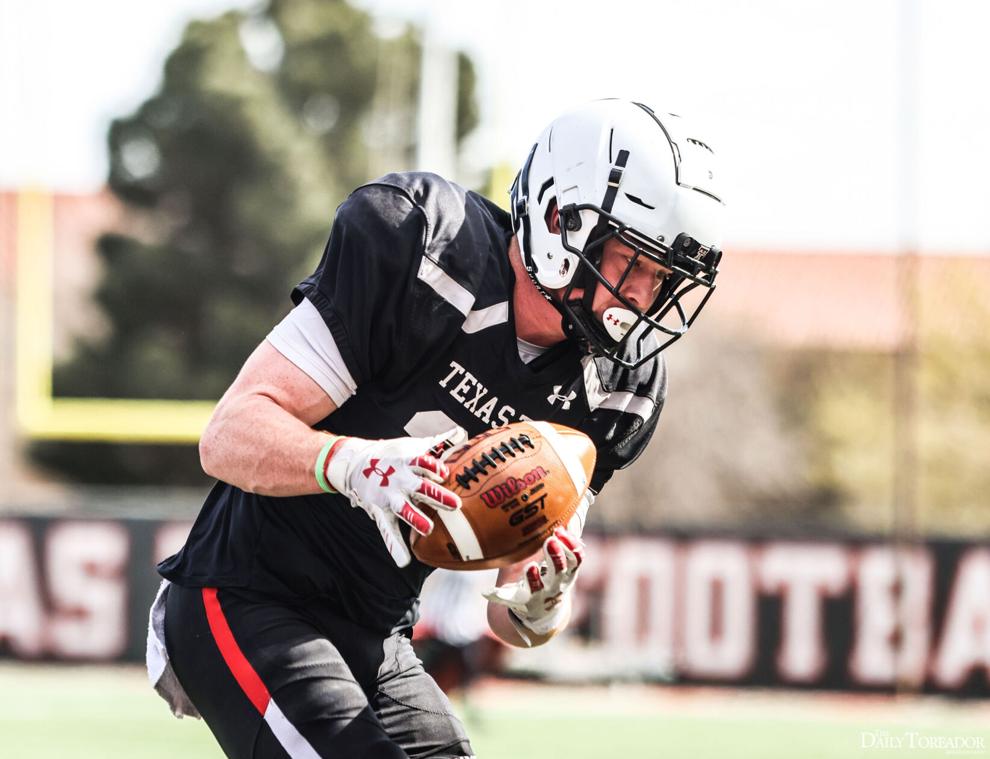 Despite an ankle injury sidelining him for the final three regular season games, Morton said he was prepared for another competition this spring.
"Just coming from playing a little bit last year and the knowledge of the game, going into spring we knew it was gonna be a good competition," Morton said. "It's just everyday competition, you know, the thing you did bad last practice, you're gonna correct that. It's just kind of something that we bounce back and forth with every single day and it's really fun to compete with them." 
With 14 days of competition in the books, Morton is ready for the spring season to culminate on Saturday.
"This Saturday is going to be pretty fun for us, just because we've had a year of experience under our belt for the whole team," Morton said. "Coming back after this offseason a lot of dudes (are) getting a lot bigger, faster and stronger … Saturday at Lowery (is) gonna be pretty fun for all of us to go out there and just to have fun."