For the second consecutive season, Texas Tech's football program named senior quarterback Tyler Shough as its week one starter. The circumstances surrounding this decision are complex for Shough and Tech, however, as there will be an almost entirely new coaching staff calling the shots for the Red Raiders against Murray State on Saturday.
Joey McGuire was introduced as Tech's 17th head football coach in November of 2021, and he immediately went to work assembling his inaugural staff. For his offensive coordinator position, McGuire landed on Zach Kittley, who spent the 2021 season leading the Western Kentucky offense, which ranked second nationally in total offense, according to Sports Reference.
Shough is no stranger to change, however, as he will have taken snaps for three different head coaches when McGuire makes his Tech debut. Shough began his college career at the University of Oregon in 2018 under head coach Mario Cristobal, before transferring to Tech for his junior season in 2021. As a Red Raider, Shough played for Matt Wells until he was fired after a 5-3 start to the season.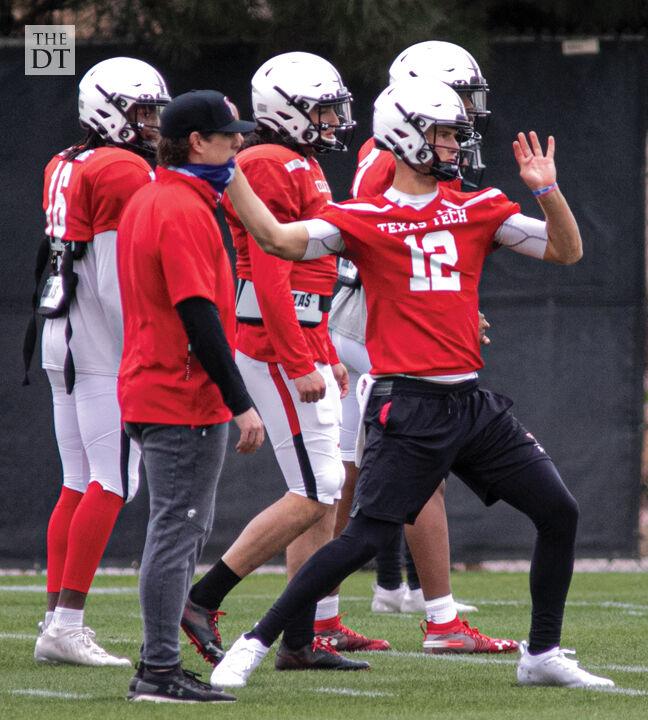 Now entering his fifth year in collegiate football, Shough is adjusting to a new playbook once again as Zach Kittley continues his first offseason as Tech offensive coordinator. Shough said he took it upon himself to learn the offense and get the rest of his teammates on the same page as they implement Kittley's offensive schemes.
"I was out there this whole summer and camp really doing everything I can to put myself in the best position to win the competition and also help our team move forward as a team and as an offense," Shough said.
Shough's teammates have vouched for that claim, with many sharing stories of team workouts arranged by the quarterback himself. Sophomore tight end Mason Tharp said that Shough began reaching out to teammates right when the offseason began.
"After spring ball and going into summer, we were getting texts every week if we were in town to come up and watch film, go over the plays," Tharp said. "Just from all the work he put in, bringing the whole team together and getting us to study those plays and be sharp."
Junior offensive lineman Caleb Rogers joked that Shough knows the offensive system better than anybody in the program.
"When it comes to Tyler, he just reminds you that he's the hardest working guy in the room. He's the first one to be there and the last one to leave," Rogers said. "He knows the playbook more than anybody. He might know it more than Kittley, honestly."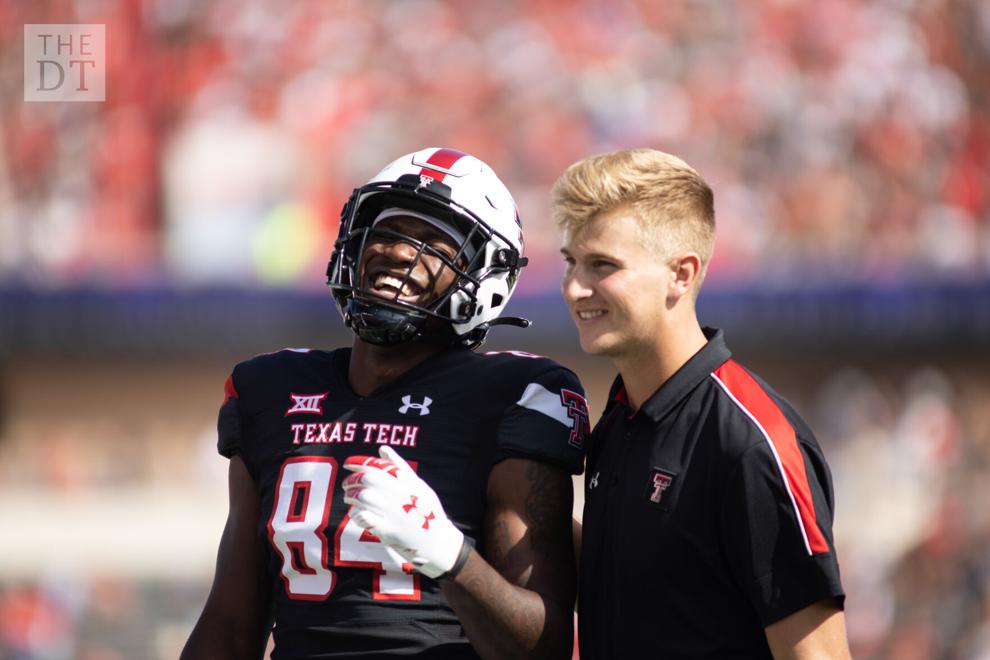 Still, it's been nearly a year since Shough has appeared in a competitive collegiate game. A broken collarbone in week four against Texas not only ended his season, but ultimately propelled then-freshman Donovan Smith into the starting role. 
Smith, who went on to start 11 games and lead the Red Raiders to a AutoZone Liberty Bowl win over Mississippi State, was one of three quarterbacks vying for the starting spot this offseason along with Shough and redshirt-freshman Behren Morton. Shough, who was named Tech's starting quarterback on Aug. 21, said that he maintains good relationships with the other two quarterbacks despite the competition.
"They were pivotal in the increase in my game," Shough said following the starting quarterback announcement. "We're super close, but at the same time, we come out here and we have a lot of fun and get after each other."
Throughout the offseason, Tech's coaching staff maintained the competition was up for grabs despite Shough's seniority and history with being integrated into new offensive systems. Shough said while he was confident that he would come out as the starter by the start of the season, he knew he would have to earn the job.
"Obviously it's not my decision, but I believed I was the starter since the offseason," Shough said. "We were promised a quarterback competition, but I felt like going into fall camp that I was going to do everything I can to earn it. Honestly, I went in each day pissed off and ready to attack."
By the final two weeks of fall camp, there were increasing whispers that Shough would likely be the starting quarterback against Murray State. Following the official announcement, Tech head coach Joey McGuire said that Shough forced the issue from the onset of camp.
"It wasn't that Donovan and Behren did anything wrong or bad, but Shough really came in and took to heart 'taking the job'," McGuire said. "He spent a lot of time really getting zoned in offensively with Kittley."
McGuire said that this edge may stem from Shough's age, as he will have one year of eligibility remaining following the 2022 season.
"He's got a competitive spirit about him," McGuire said. "Maybe it's because he's a bit older. I think the older you get as a player, it's their junior or senior year and 'this is it if I'm going to make it to the next level'."
For now, Shough has his focus on the season ahead of him, with lofty expectations surrounding Tech's offense, specifically. He said that with the quarterback competition behind them, the team can now look to earn some hardware during the season.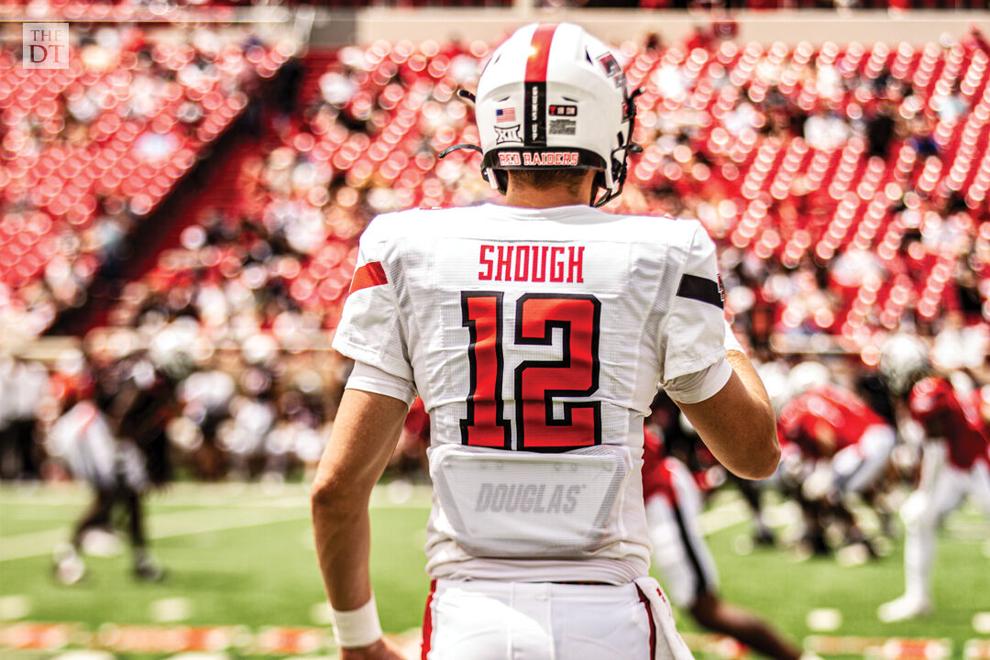 "We have a long way to go and I know this is just another part of the process," Shough said, referring to the quarterback race. "Being starter is great, but we want to win the Big 12."