In their first home game since Nov. 16, Texas Tech women's basketball defeated Alabama State 91-56 Thursday at United Supermarkets Arena, extending its win streak to five games.
Shooting wasn't a concern for the Lady Raiders starting out the game, finishing the first quarter  with a 44 percent shooting percentage to Alabama State's 14.3 percent. The Lady Raiders started to pull away with the lead in the second quarter despite a quick 4-0 run by Alabama State to close out the first half that trimmed the Lady Raider lead down to 13. 
The first half was highlighted by the offense of the Lady Raiders, who had three players with eight points going into halftime. 
The start of the second half was fueled by a 12-point third quarter from true freshman Bailey Maupin, who had just three points in the first half. 
Scoring continued to be on the Lady Raiders' mind in the fourth quarter, posting 19 points in the final quarter of play. Seven of those points were from junior center Jazmaine Lewis, which contributed to the 91-56 victory over the Hornets.
Lady Raiders' head coach Krista Gerlich spoke on playing in front of a home crowd again. 
"We're so excited to be back home," Gerlich said. "It's nice to be able to be in front of our fans. We want to encourage them to continue to come out because you know we need them. We need them to help us to have that home court advantage."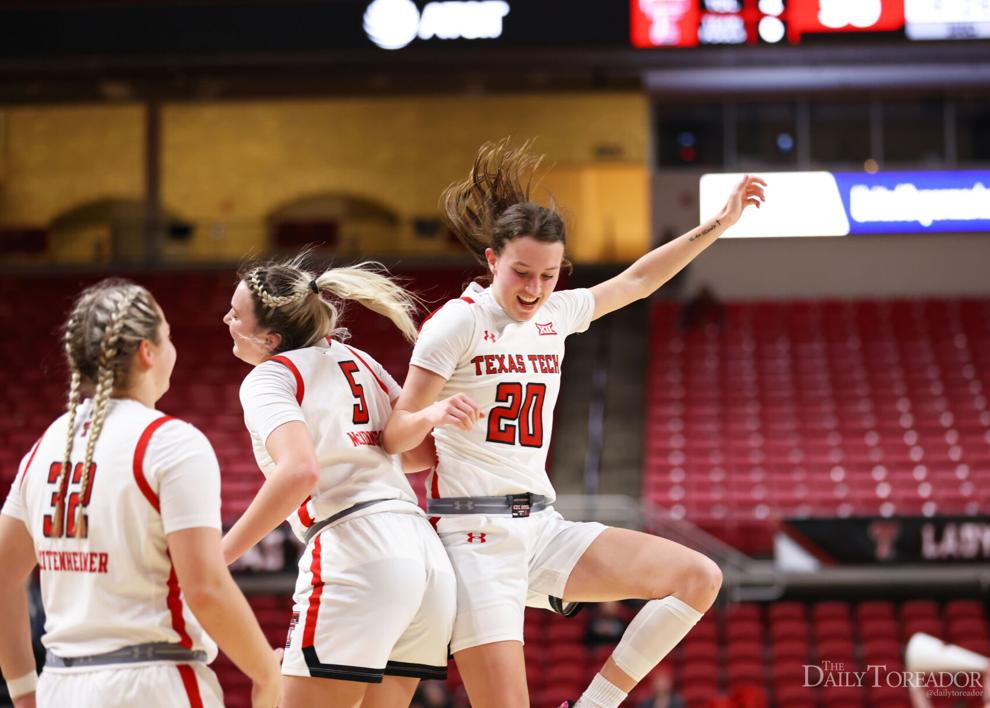 Gerlich also touched on being able to have home court advantage over the next stretch of games leading up to Big 12 play. 
"... We've got a lot of home games this this month and I think it's an opportunity for them to come out and see how much improvement our kids have made and really a time that we can start getting back to Lady Raider Basketball where we've got a really big crowd and a lot of people behind us preparing for Big 12 play," Gerlich said.
Up next for the Lady Raiders will be the second of an eight-game homestand where they will face off against Incarnate Word Sunday Dec. 4 at 2 p.m.