In a windy midweek contest, the No. 7 Texas Tech baseball team defeated Stephen F. Austin 19-1 at Dan Law Field at Rip Griffin Park. The Red Raiders plated 19 runs on 23 hits en route to the game one victory.
Sophomore right-handed pitcher Andrew Devine made his first start of the season in game one after Tech head coach Tim Tadlock said regular Tuesday night starter Chase Hampton was scratched from the rotation due to an illness.
Devine said despite finding out he was starting at about 11 a.m., he felt prepared to take the mound against the Lumberjacks.
"Tad makes a big perspective on being ready when you get the chance and your name is called. So I wouldn't say I was too unprepared" Devine said, who threw a career-high 73 pitches in the start. "I feel like I stepped into a pretty good mindset  of preparing. Make sure you get to the field, get a good stretch and get your body going."
Devine's only blemish was a solo home run to left fielder Clayton Loranger, his first long ball of the year, according to SFA Athletics. He finished his start with five strikeouts and one walk while surrendering two hits in four innings pitched. The performance earned the sophomore his first win of the season.
The Red Raiders got the scoring going early with a three-run first inning. After SFA right-handed pitcher Patrick Kudelka retired the first two batters he faced to begin his outing, he allowed the next five Red Raiders to reach base to extend what would end up being a 37-pitch frame.
After sophomore second baseman Jace Jung singled for Tech's first base runner, junior designated hitter Ty Coleman scored him the next at bat with a double that got to the wall in dead center. Senior shortstop Kurt Wilson completed the first inning scoring with a two-run home run, his fourth of the year, according to Tech Athletics.
Though the Red Raiders tacked on three more runs the following inning, highlighted by a two-run home run off the bat of Coleman, it was a six-run fourth inning that propelled Tech on its way to the blowout victory.
Senior left fielder Easton Murrell led off with his third home run in the last four games in what became four consecutive extra-base hits to start the frame. Junior first baseman Cole Stilwell doubled in the following at bat, before Jung scored him with his first of two ground rule doubles. Coleman followed with his second home run of the day to knock SFA reliever Dayton Dewberry out of the game.
Coleman, who finished 4-5 with five RBIs, said his mindset at the plate didn't change after going 2-11 against Texas over the weekend.
"It's baseball. You're going to have struggles some days," Coleman said, who increased his batting average up to .355 in the win. "Just had to stick to my mindset and approach and start working the ball back to the other side of the field."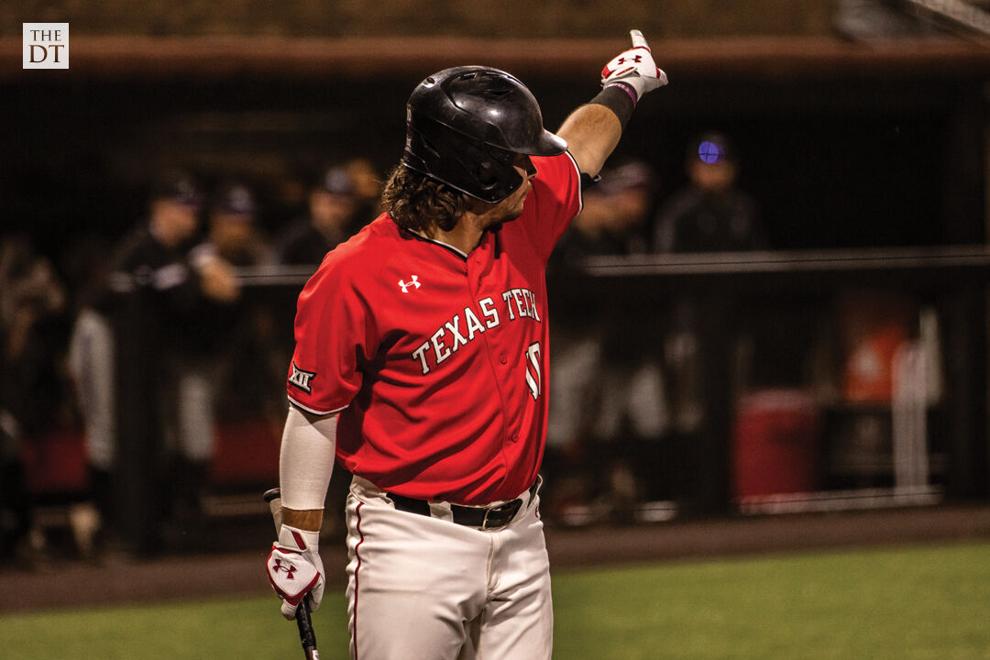 Batting in front of Coleman, Jung finished his evening 5-6 with 5 RBIs, including three doubles. His five hits set a new career high, according to Tech Athletics. 
Coleman had one word to describe batting behind Jung in the lineup, who he combined with to hit 9-11 with 10 RBIs.
"Easy," Coleman said. "He's kind of that catalyst we have in the middle of the lineup, and it's fun to hit behind him because you're always going to hit with runners on base." 
Senior left-handed pitcher Colin Clark and sophomore right-handed pitcher Brandon Beckel combined to throw five shutout innings in relief of Devine, retiring 16 of the 17 batters they faced. Tech tacked on seven runs in the last two frames to bring the final to an 18-run victory.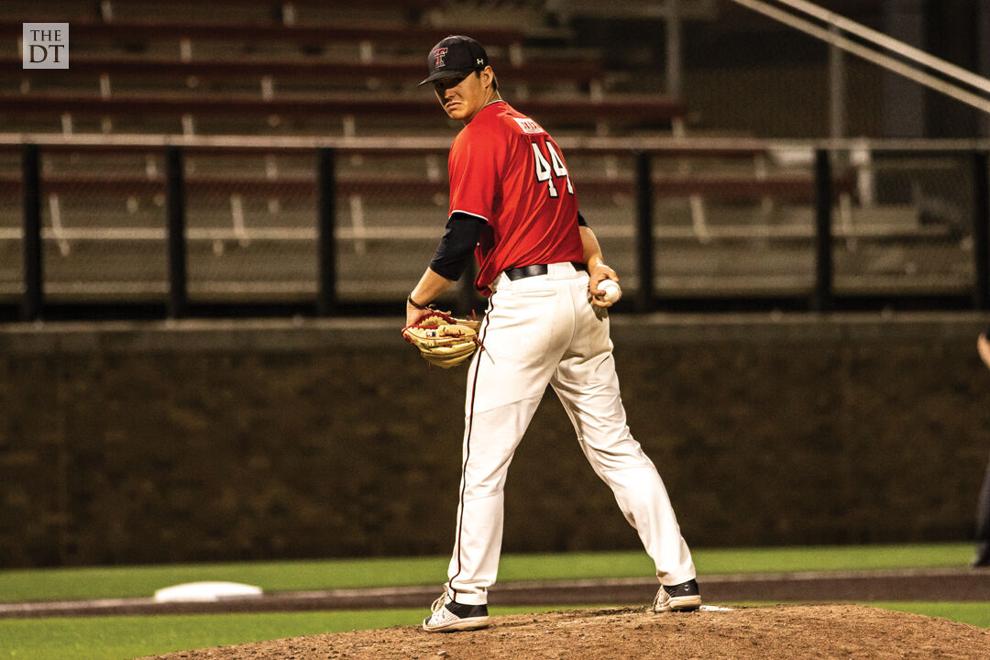 The two squads wrap up the series tomorrow at 1 p.m., with redshirt-sophomore right-handed pitcher Austin Becker getting the start for the Red Raiders.