The Jones AT&T Stadium has made significant changes to the football game day experience over the past couple of years since the COVID-19 pandemic. 
One of those changes came into fruition at the beginning of the 2022-2023 football season. The Jones has said goodbye to dollar bills, as they have now gone cashless throughout the whole stadium and will now only accept credit and debit cards. 
Senior Associate Athletics Director Robert Giovanetti said major facilities across the state have adopted cashless methods and that encouraged Tech to take a similar step.
"There were a lot of things that went into it. One, is that the campus is making a move to go cashless just across campus," Giovanetti said. "When we looked at some ways for efficiencies and looking at other large facilities, Cowboys Stadium in Arlington, Minute Maid (Ballpark in Houston), Globe Life (Field in Arlington), a lot of them had moved to cashless and because of the efficiency of running the operation." 
This new change was put to the test at Jones AT&T Stadium on Sept. 3 during Tech's season opener against Murray State. Giovanetti says that they had good numbers for cashless concession sales during the game. 
There's also the question of how much will the decision impact issues behind the counter during events held at the stadium. Giovanetti said the chances of malicious activity with the registers go down significantly with this change. 
"It does reduce fraud and theft," Giovanetti said. "So, that allows the concessionaire to maintain their cost as closely as they can when they're not dealing with some of those cash transactions that sometimes can lead to the fraud that goes with it."
Giovanetti said he perceives the decision to be a welcome one, as the stadium has not received much flack since the home opener against Murray State.
"I think in the stadium, knock on wood, we haven't had many complaints," Giovanetti said. "I thought it went pretty smoothly on Saturday and again, many of our peers are doing this. Not that it is the reason you do it, but it also points out sometimes you look at best practices and this appears to be a best practice for a stadium such as ours."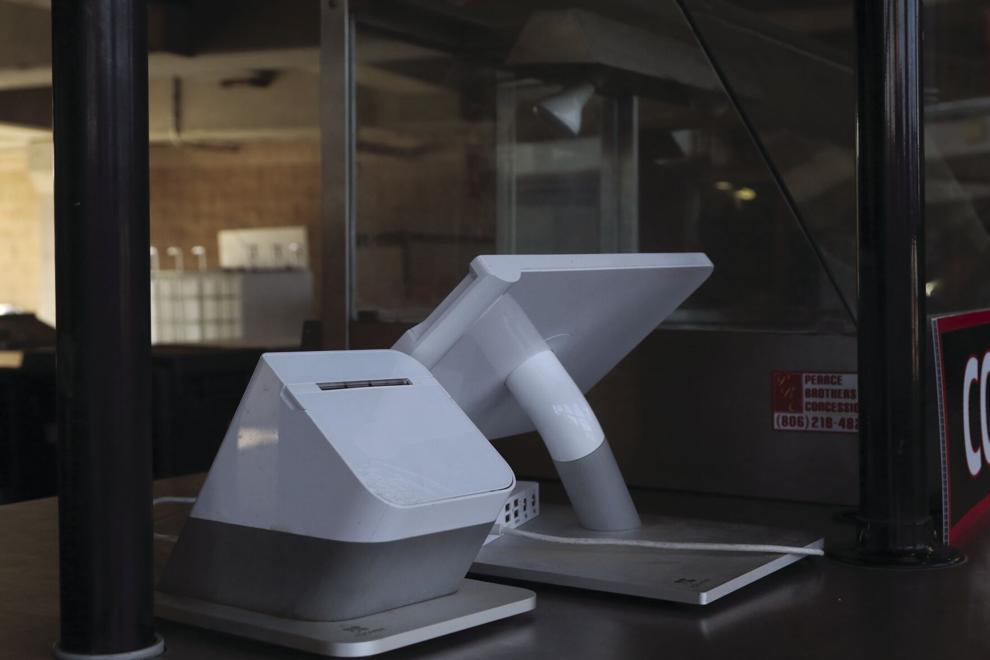 However, not everyone who attends games at Jones AT&T Stadium carries a card on them, which could be problematic for individuals who want to grab a beer or a snack but only carry cash. 
Leslie Aguilar, a sophomore chemistry major from Fort Worth, said she did not care for the new change.
"It was more of an inconvenience," Aguilar said. "I did see why they changed it. I guess it would make it easier for them… but a lot of people still carry cash. I know a couple of friends that would prefer to carry cash instead of their card because they would rather lose their cash than their actual card and have to order a new one." 
Not all students are against the cashless decision. Anna Claire Smith, a graduate student from Austin in the doctorate of audiology program, said she didn't mind the new change as it reduces danger of carrying cash in clear bags inside the stadium. 
"I personally don't have a super strong opinion against it," Smith said. "I think that it helps people, especially as a woman trying to carry a bunch of cash with a clear case. It's kind of dangerous because you can see it and so you have a more likelihood of having it taken from you." 
Nevertheless, the process has already been rolled out to other venues on campus such as United Supermarkets Arena and will slowly but surely make its way across the university in the coming months.