In the Texas Tech track and field record books sits the top 10 times for the women's 60 meter sprint. Within the list sits the name of a Nigerian sprinter who owns the top seven times out of the 10 recorded. While the collection of times may be called a book of records, it may need a new name soon: The book of Rosemary Chukwuma.
A junior from Ebonyi, Nigeria, Chukwuma found success in track and field on an Olympic level before enrolling at Tech, winning a gold medal in the 100 meter sprint at the 2018 Summer Youth Olympics and winning a gold medal at the 4x100 meter relay at the 2019 African Games. 
Upon enrolling at Tech in January of 2022, Chukwuma made immediate strides, capturing the Big 12 Championship in the women's 60 meter and placing 13th at the NCAA Indoor Championships, according to Tech Athletics. It was during the conference championship that Chukwuma set the record for the women's 60 meter at 7.17 seconds.
During the Corky Classic at Tech's Sports Performance Center on Jan. 14, Chukwuma broke her previous program record not once, but twice. Chukwuma ran a 7.11 in her opening sprint and a 7.13 in the finals, securing the top time in the nation and winning Big 12 Female Athlete of the Week.
Head track and field coach Wes Kittley said he was excited to see her improvement from last year. He stated he was impressed with the consistency of the times Chukwuma ran.
"She was phenomenal, I'm telling you when you run 7.1 something … I've never seen that not be top three at the NCAA meet so I'm just real excited for her," Kittley said. "She's way ahead of last year, .17 down to .11 in the 60, that's a lot, so just really proud to see how quickly … she's really learning our system and coming around.  She didn't didn't come here till January of last year so we didn't have her last fall, this is our only fall we've had her."
Upon finding out about her times, Chukwuma said that she was surprised, but that she was very happy with the results.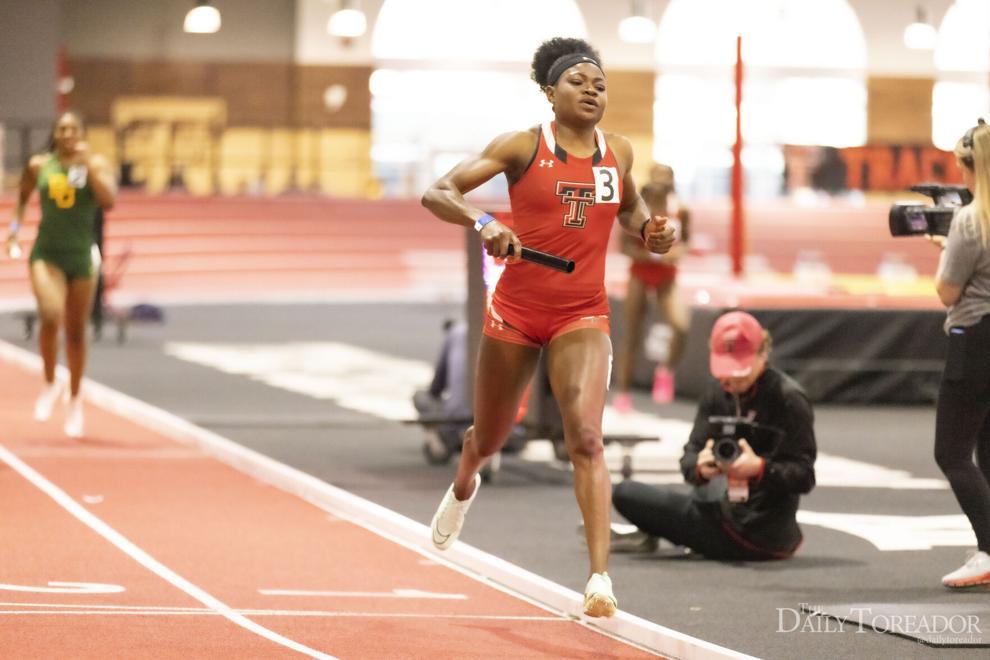 "My coach has been expecting these times, He knows it's in my body to manifest," Chukwuma said. "So he told me 'Rosemary just go out and do your best and just run your relay' and I did, and the time came out and it was good."
Graduate student Courtney Lindsey, who received Big 12 weekly honors alongside Chukwuma, said it meant a lot to get the recognition with his teammate.