While vehicles regularly are involved in collisions, car and truck drivers are not alone when it comes to following traffic safety laws.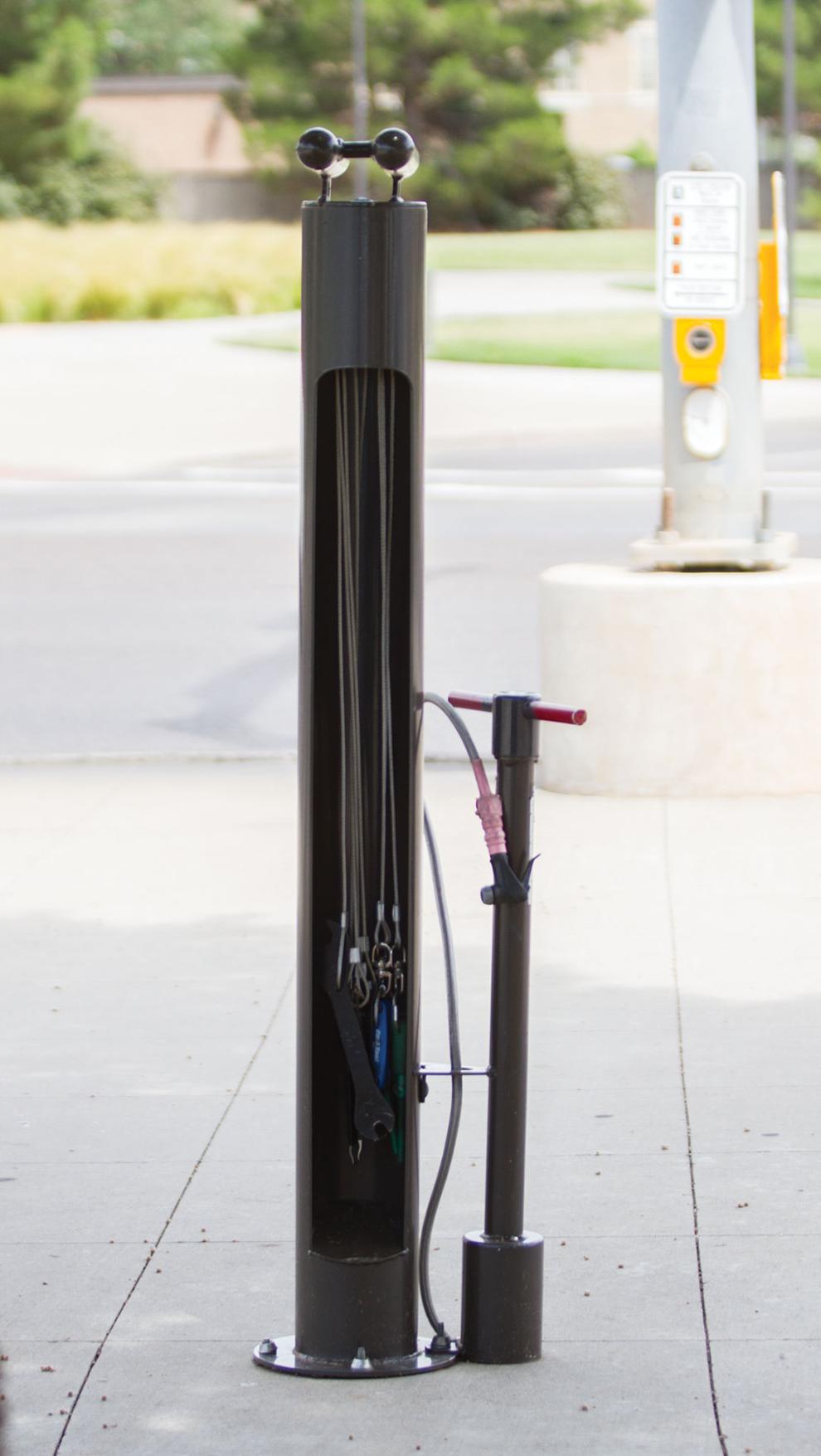 Several policies and recommendations are in place for pedestrians and bicyclists as well, according to the Texas Tech Transportation & Parking Services website.
Stacy Stockard, marketing coordinator of the department, said bicyclists should know they are expected to follow the rules of the road like drivers.
"If they ride in the street, anything a car would do they'll need to do as well," she said. "Under state law, a bicycle is treated like a vehicle if they're riding in the street."
This includes stopping at stop signs and yielding for pedestrians, Eric Crouch, managing director of Transportation & Parking Services, said.
If there is a bicycle lane in the street, the cyclist must use that lane instead of the sidewalk, Stockard said, and the use of U-locks is encouraged to prevent theft when not in use.
However, bicycles should only be locked to designated racks, according to the Parking Services website.
If a bike is locked to a tree, architectural structure or another undesignated location, there is a normal impoundment fee of $40, according to the website.
Bicycles need to meet proper light and reflector requirements, according to the website, and should be operated on the correct side of the road.
Bicyclists face up fines to $200 per violation under state law, according to the website.
"We are a free-range campus, which means you can ride just about anywhere," Stockard said. "You can ride on sidewalks, too, with just a few exceptions — breezeways and sidewalks that run where a building door opens to them."
With bicycles allowed to be ridden almost anywhere and vehicles going up to 30 mph on campus, Stockard said pedestrians should pay attention to where they are walking to prevent incidents.
Technology has helped create a nationwide issue, with some pedestrians focused on phones instead of where they are walking, Stockard said.
"Look up and be aware," she said. "We've had reports of students walking into buses and parked cars, so we encourage everyone to make sure and look up, especially when you're in a parking lot or crossing the street."
Campus officials have discussed how to prevent collisions on campus between drivers, bicyclists and pedestrians, Crouch said.
Most vehicles are not allowed to be driven on campus as a safety precaution, Stockard said, because it helps reduce traffic in the most congested areas of campus.
Many campus discussions on pedestrian safety have focused on visible crosswalk signage and education for drivers, but Crouch said he regularly points out that safety goes both ways.
"Pedestrians also have a responsibility," he said. "It's not just the driver."