Art has paved the way for students who struggle with disabilities, to express themselves in a wordless-creative way. The First Friday Art Trail allows Texas Tech students with disabilities along with the late Tech graduate Alex Watkins to show their successes to the world despite their born disability.
Texas Tech Student Disability Service department held previous events during disability awareness week and ended with a bang: The Creative Abilities Gallery. Each year this event doubles as an art gallery and in remembrance of a Tech graduate Alex Watkins.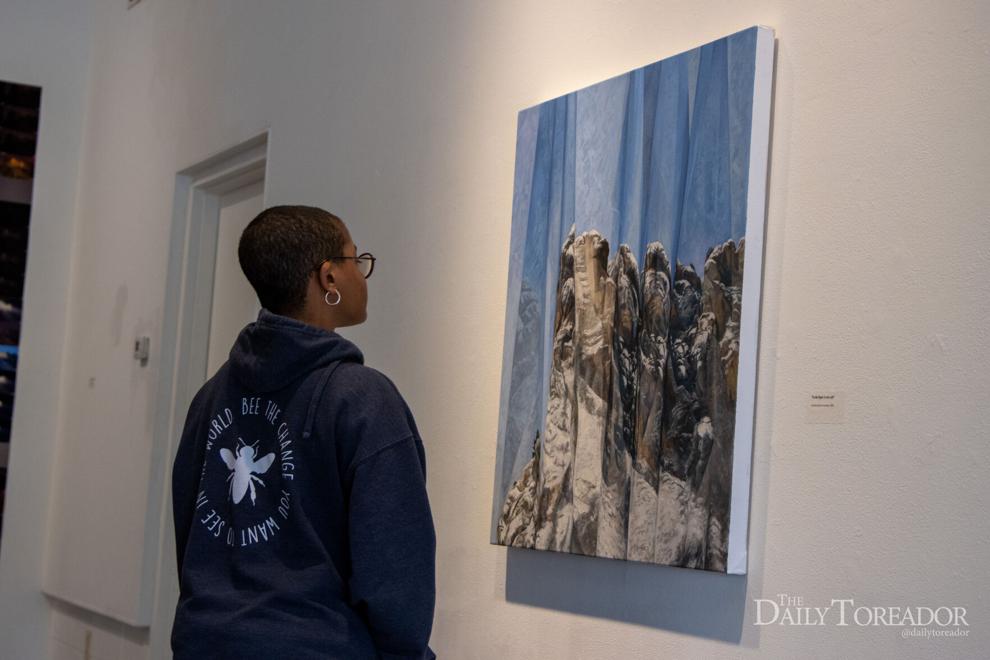 Brenda Askew, mother of Watkins, said he was born with cerebral palsy and lost his identical twin brother at birth, yet never believed he was different from anyone else. Watkins attended Lubbock High School followed by Tech where his mother said he loved his experience.
After Watkins passed away in Jan. 2016, his family created a scholarship to be given to other students with disabilities annually in his memory.
"We just wanted to keep his memory alive, create a tribute to him, and to help other students with any type of disability, physical, learning, any type of challenge," Askew said. "It is very important to our family that we keep Alex's memory alive and helping others in the process just touches our hearts immensely."
Askew said that her daughter, Laci Watkins, came up with the idea of the scholarship. Askew explained that Laci Watkins is currently a professor at the University of Alabama where she dedicated her dissertation to her little brother about a year after his passing.
"She really is the one that said we need to help other students and Tech, that have challenges," Askew said, "she initially got the ball rolling for us and we just wanted to give back to the Tech Community."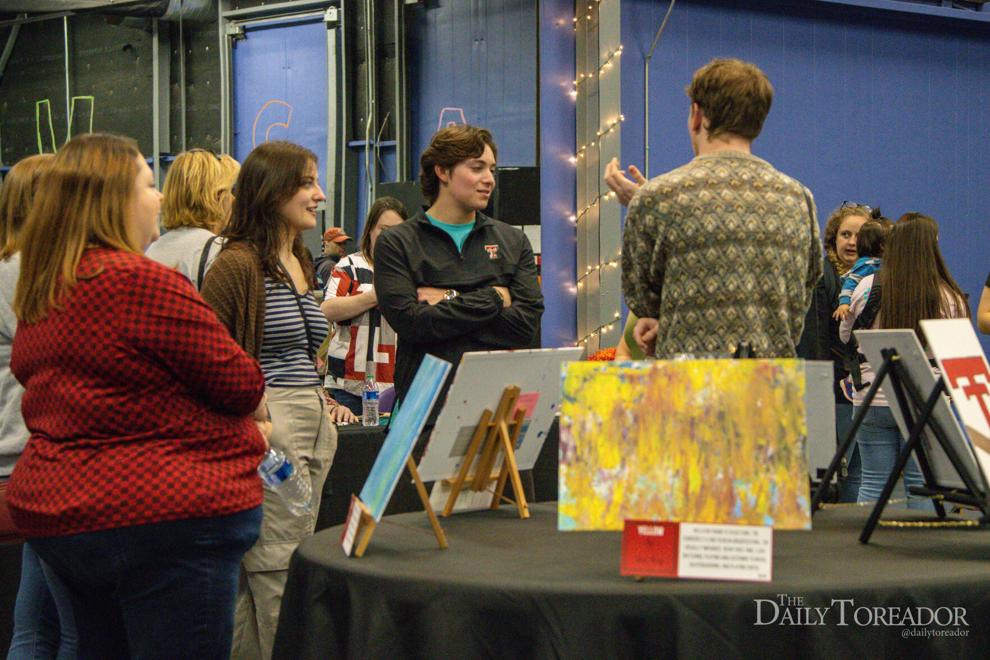 When asked how Askew believes students at Tech have been impacted by being given the opportunity for the Alex Watkins Scholarship and showcasing their art at The First Friday Art Trail, she wanted to say a word to those students who struggle similarly to how her son did.
"I just hope they see that they are more than their disability and whatever they want to do, they can achieve," Askew said. "It's very endearing to see them want to give back through their artwork, the scholarship endowment fund. It's a connection that is always there."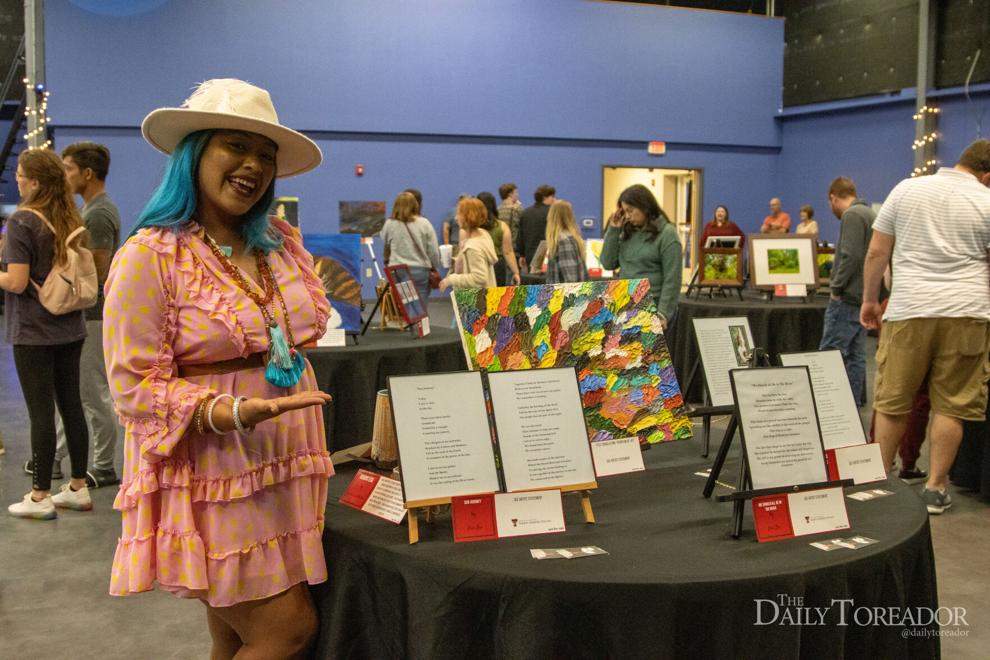 Fourth-year student Isis Lee, who displayed her own artwork, said she has struggled with ADHD, depression and anxiety her whole life. She explained how art has become a very powerful outlet for her. Lee said from poetry to literature, to performing live and playing the guitar, these ways of expression have led her to discover her true self.
"I love how I've been able to fuse all of it together and present not just a dialogue that creates a focus on what women can do but what we can overcome," Lee said. "I want to be able to show everyone that nothing can stop us. If there are obstacles, we overcome them, and they add fuel to our fire."
Lee explained the powerful meaning behind each artwork she creates that represents the frequencies she feels, how it guides her and how it allows her to feel grounded to the Earth.
Lee described that she wants her art to be reminiscent of the phase she is in currently, but also of the places she will go.
"I hope this inspires them and I hope that they find a way to connect with other people in the community," Lee said, "let's create a voice you know, that's what it's about."
Managing Director of Student Disability Services, Larry Phillippe, said the Creative Abilities Gallery was created about six years ago to come up with a way to help students celebrate their abilities.
Phillippe said the gallery was also a great start to teaching students how to give back to the community by donating their art. Phillippe explained all the proceeds from the donations to the Creative Abilities gallery would go toward the Alex Watkin scholarship.
"It's the one scholarship we have that's open to any student with any area of disability in any major," Phillippe said. "His family did this as a way to honor him and set up this scholarship that would be available to help students again."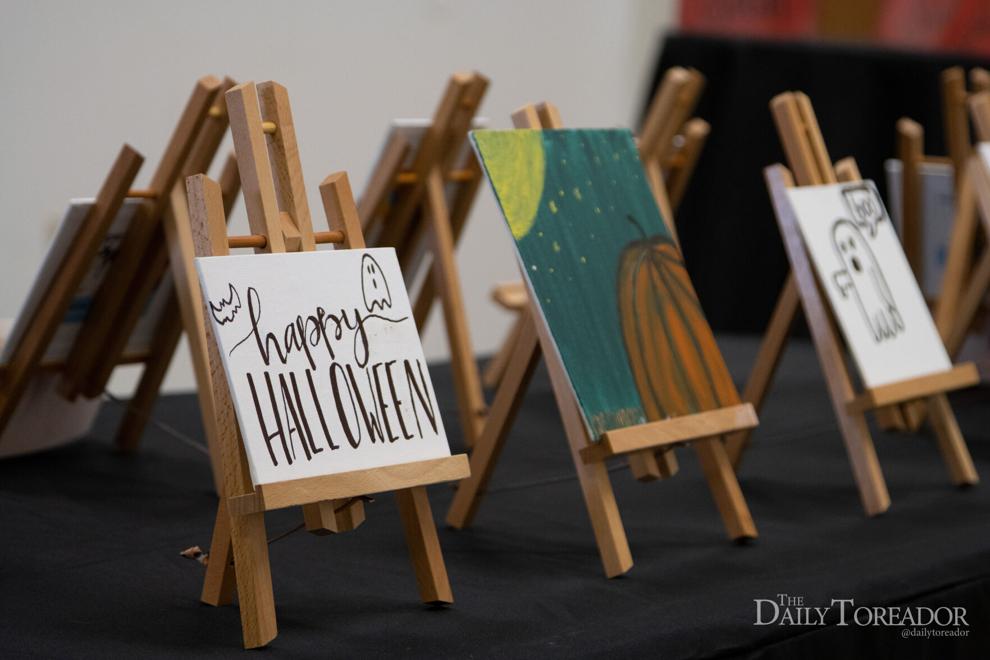 Phillippe described the first week of October as a celebration of students' abilities rather than disabilities. Phillippe said students with disabilities are constantly reminded of it every day when they have to accommodate rather than focusing on the positive of what they are more than capable of.
"We want to take this week to kind of highlight the fact that just because you have a disability, shouldn't distract you from the really exceptional abilities you do have," Phillippe said. "This week is intended to celebrate what you can do."