Remembrance. Unity. Dignity. As students commemorated Martin Luther King Jr.'s birthday and the 60th anniversary of his 'I Have a Dream' speech at the Black Cultural Center on Jan. 19, they also defined the significance their personal lives carry alongside King's legacy. 
The night began with Alpha Phi Alpha president Robert Pellette reciting a portion of King's speech, followed by an original speech written and presented by fourth-year English student Delyse Mitchell.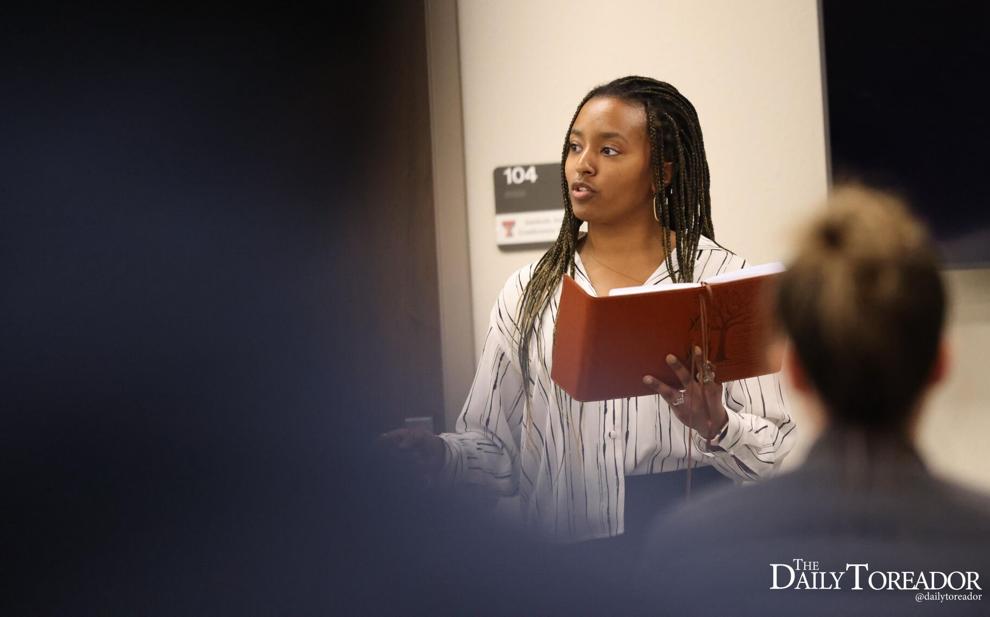 "When you look at the people around you, what do you see? I see the dream. I see Black and white students studying side by side in classrooms without color signs. I see children of mixed heritage that prevail in a society that does not immediately shut them down. I see men and women all made in God's own image who have the freedom to choose who they hang around again," Mitchell said in her speech. 
Following Mitchell's speech came Ph.D. interdisciplinary fine arts student Austin Dean Ashford with his ukulele. Dean encouraged the crowd to sing along as he performed original songs.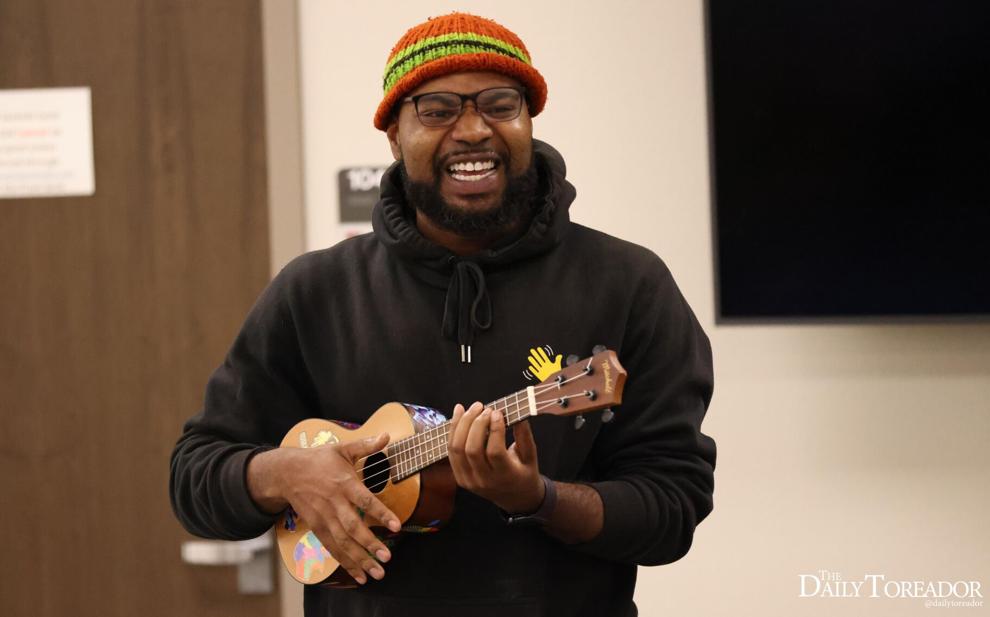 After singing to the crowd, Dean shared his excitement about his accomplishments including almost being done with his Ph.D., having Latin Grammy-nominated music and winning 18 awards at the Kennedy center for his play– as well as inviting the crowd to his one-man act. 
Proceeding Dean's performance was an MLK trivia, which allowed attendees to win a prize with every right answer. 
As the festivities continued at Black Cultural Center, Pellette said spaces like the center foster a welcoming place for Black students. 
"If you don't have a safe space or community, then everybody will stay inside," Pellette, the fourth-year economics student said. "This really brings people out and shows that Texas Tech has a space for them." 
"I wanted people to at least meet three new people so they can know they have a space here as well as get a better understanding of why Martin Luther King did what he did and how it still affects us today," Pellette added. 
Alongside Pellette's remarks about King's legacy, Mitchell said recognizing the progress started by King is just as important as appreciating societal progress seen today. 
"A takeaway would be understanding that no matter how bad things may seem, we are in a better position than we were before," Mitchell said. "You know, it's easy to look around and just say, 'oh so much needs to be done, so much is terrible'. At the same time, when we think about what's gone on before and the life we did not have to live, I think it's beautiful to look around and see that."