Gathered at Memorial Circle, attendees stood side by side as the cold wind blew against their faces. However, the weather did not discourage the warmness of supporters and survivors sharing encouraging sentiments of taking back one's individuality after enduring an act of sexual assault. 
This year's Take Back the Night fostered a safe space for survivors to share their stories, find solidarity with other survivors and supporters and spotlighted resources available on and off campus.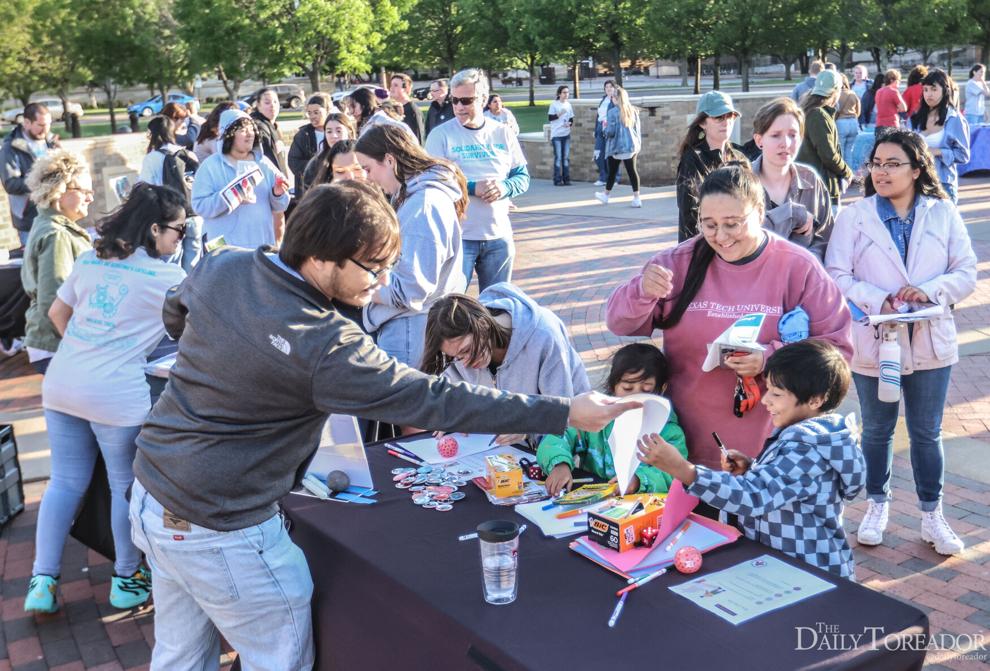 Ten Tech and local organizations attended the event, the Student Intersectional Leadership Council, High Riders, Office of LGBTQIA Education and Engagement, to name a few. 
The night commenced with speakers from the Title IX Office and RISE, sharing resources available on campus to aid sexual assault survivors and the history of Denim Day and Take Back the Night, respectively.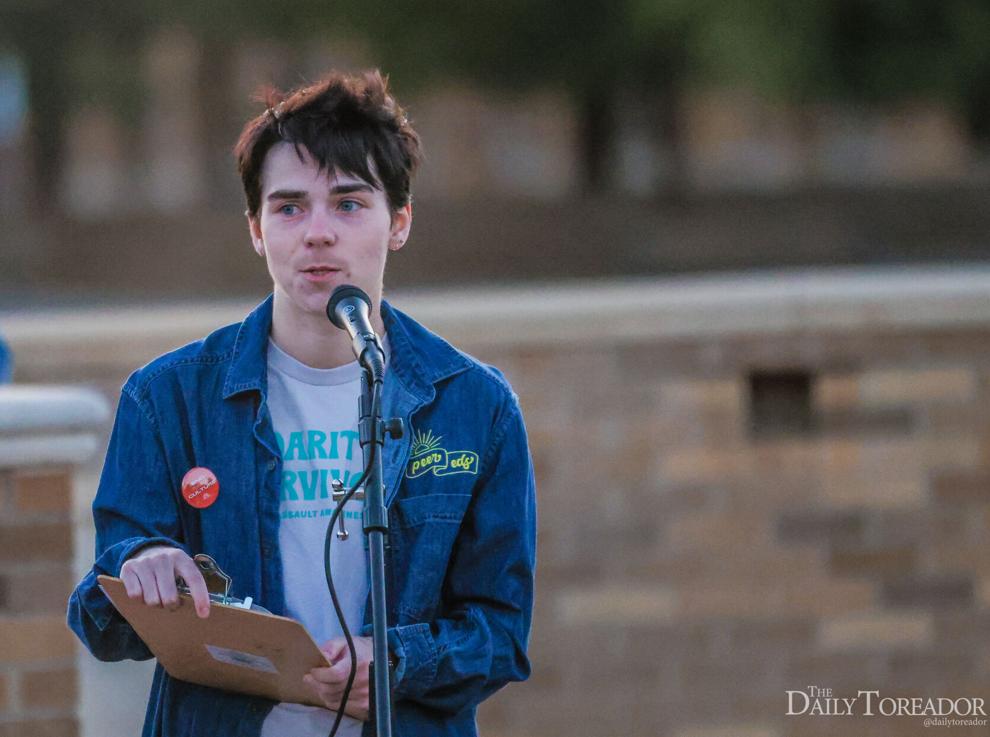 Originating in 1972, the University of Southern Florida hosted the first Take Back the Night in response to sexual violence against women. Typically hosted the third Friday of September, the Tech version of the event takes place during Sexual Assault Awareness Month on Denim Day. 
Adorning each organization's table were pictures captured over the years of past Take Back the Night events across the country, reminding attendees of the event's history and national significance. 
Notably, nearly every attendee wore a denim article of clothing. 
Shirts, buttons and stickers offered the same supporting sentiments with one shirt depicting the strength tarot card and slogans reading "The way I dress does not mean yes" and "Don't deny your story; define your ending." 
Additionally, speakers offered encouraging sentiments to sexual assault survivors. During these sentiments, some speakers spoke about their experiences as survivors and others read written and poetic accounts of survivors' stories. 
Through these speeches, speakers noted the importance of addressing individuals whom endured sexual assault as survivors rather than victims. 
Survivors obtained the opportunity to share their stories during an open mic forum. Standing in solidarity with these individuals, the crowd listened. A candle vigil concluded the event. 
The support for survivors of sexual violence does not end with Denim Day, Take Back the Night, or Sexual Assault Awareness Month. Resources and support on and off campus are available any time of the year. 
Aside from RISE and the Title IX office, the Student Mental Health Community is an organization that fosters peer-oriented support systems. These sessions are open to the public and foster spaces for mutual support. 
One off-campus resource is Voice of Hope. Founded in 1975 as Texas' second rape crisis center,  Voice of Hope offers free services to survivors of sexual violence in Lubbock and surrounding counties. 
Community Relations Coordinator Matt Duenes spoke about resources offered by the agency. These services include a 24 hour crisis hotline, counseling, judicial and law enforcement accompaniment and community education and prevention. 
As on-campus resources, Title IX coordinators handle reports of sexual misconduct on the basis of the survivor's decision.
There are four ways to contact the Title IX office. These formats include online, over the phone at 806-742-7233, via email at tittleix@ttu.edu or visiting the office at the Student Union Building, Room 232.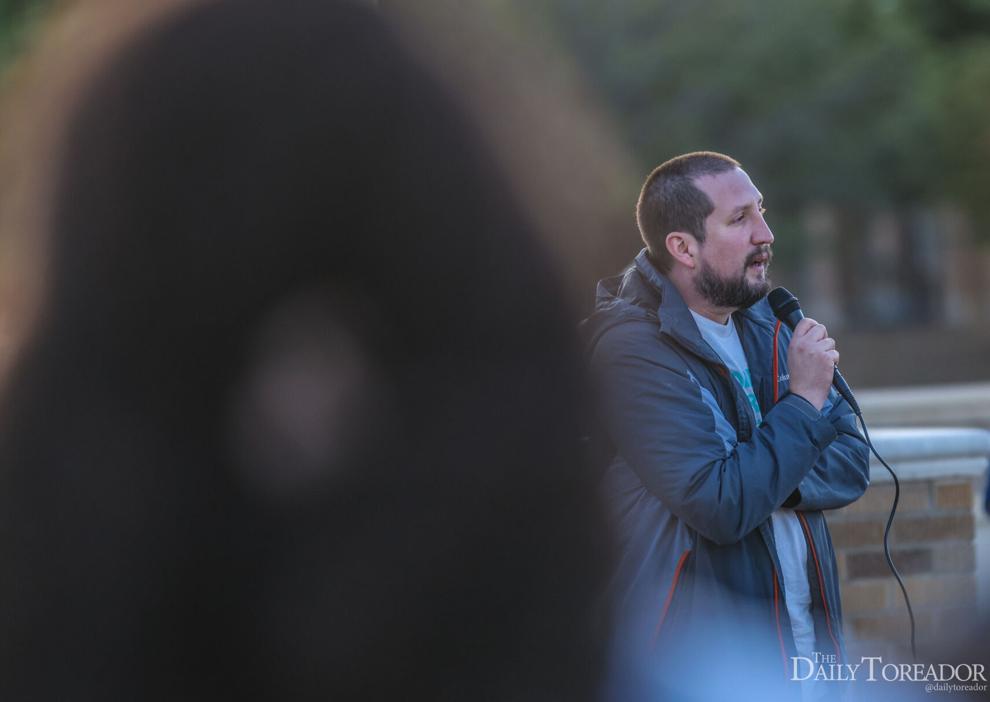 If the report is filed by the survivor or another party on behalf of the survivor, it is up to the survivor to decide what happens with the case, Title IX Training and Outreach Coordinator Alexander Faris said.
"We do not take action without the consent of the complainant," Faris said. "That's to respect their wishes and also give them their power back. We want to give that person their choice and their voice back." 
Once a report is filed, it is reviewed and assigned a case manager to contact the survivor. From here, Faris said resolutions can include moving forth with the grievance or providing supplemental resources without filing the grievance. 
A formal grievance enables two possible outcomes: informal and formal resolution. Faris said an informal resolution involves both parties agreeing the incident occurred; therefore, measures like counseling and consent education are applied. A formal resolution involves gathering a formal panel of three faculty members or a contracted hearing officer to determine if the respondent is responsible based on evidence, Faris said. 
Everyone's story is different and no solution applied is alike. Assoc Title IX Coordinator Meredith Holden said navigating solutions and moving forward from an instance from sexual assault looks different for everyone.
The Title IX Office provides a variety of services and solutions catered toward the needs of the survivor. Whether the solution includes on or off campus counseling, communicating with professors or sending letters of assistance, Holden said the office strives to create the most suitable plan possible.   
Through approaching the survivor with assistance, Holden said she approaches in a personalized manner to alleviate the daunting demeanor of the process. Being supportive of the survivor as a peer through this process is also important, Holden said. 
For individuals wanting to appropriately support a survivor of sexual violence, Faris said verbal support and compassion is the best way to accompany these individuals. 
"Say, "I believe you" when someone comes to you and starts to disclose anything about a sexual assault or sexual violence," Faris said. "When someone experiences trauma like that, by the time they come to tell you, they have wrestled with telling someone for hours, days after the incident occurred. It's a very emotional process." 
"We want to recognize that person made the best decision in the situation presented," Faris added. "Listen, lead with empathy and refrain from interjecting or interrupting."  
On the same effort, Holden said being an active listener is an important characteristic to foster. 
"The biggest thing is to see what they need," Holden said. "Talk to them about what they need from you and be a good listener. Understand that sometimes they just need you to be there, maybe they don't know what they may need. 
Moreover, Holden said reassurance is an important sentiment to consider when communicating with survivors. 
"Sometimes, it can take days, months, years for students to feel like they're ready to talk," Holden said. "Reassure them that you're glad that they came to talk to you and you're so glad they trust you with that information. You're going to take their lead and, you know, it's up to them for what they need help with and what they need from you." 
Above all, Holden said the biggest takeaway is granting power back to survivors to continue on a path suitable by their standards. 
"I want to know how I can help you," Holden said. "What can I do to help you navigate what's next? When I reach out to you, I'm the only one that knows; I'm not gonna tell your parents, I'm not gonna reach out to anybody. In times like this, students have power taken away from them. My role is to empower them to make whatever decision is best for them."