Beto O'Rourke was on Texas Tech campus for a rally as his final stop in his college campaign tour. Students provided opinions across the political spectrum in advance of the upcoming election. 
Geoffrey Daniels, a third year creative media industries major from Round Rock, spoke on the importance of government officials making the trip to cities like Lubbock.
"It's hard for us to get people out here," Daniels said. "Nationally and statewide we rarely have people visit the Lubbock community so it's cool that he was coming on campus."
O'Rourke spent time explaining his plans and values in his campaign. Kaylin Corona, a third year social work major from Carlsbad, NM, spoke on her own values and how they align with O'Rourke's.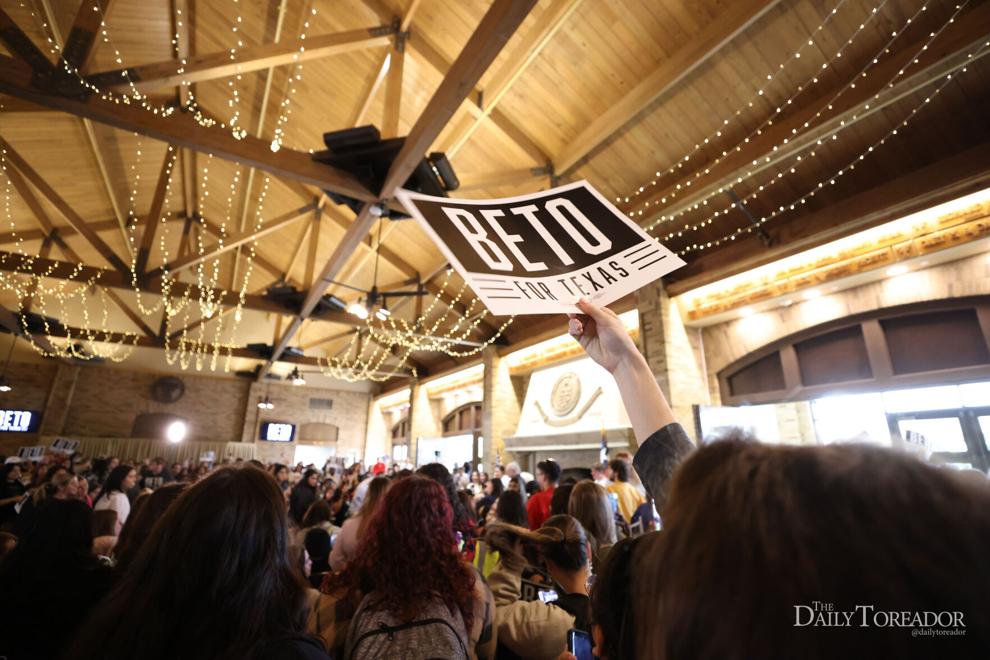 "His whole thought process on reproductive rights is an important thing for college students because of how many cases of rape there are on campuses," Corona said. "One of the main reasons I am voting for him is because of his belief on a woman's right to choose [abortion]."
O'Rourke spoke on many things, but prioritized the importance of voting as young adults. Emmanuella Hyde, a fourth year psychology major from Houston, explained how she views the importance of voting.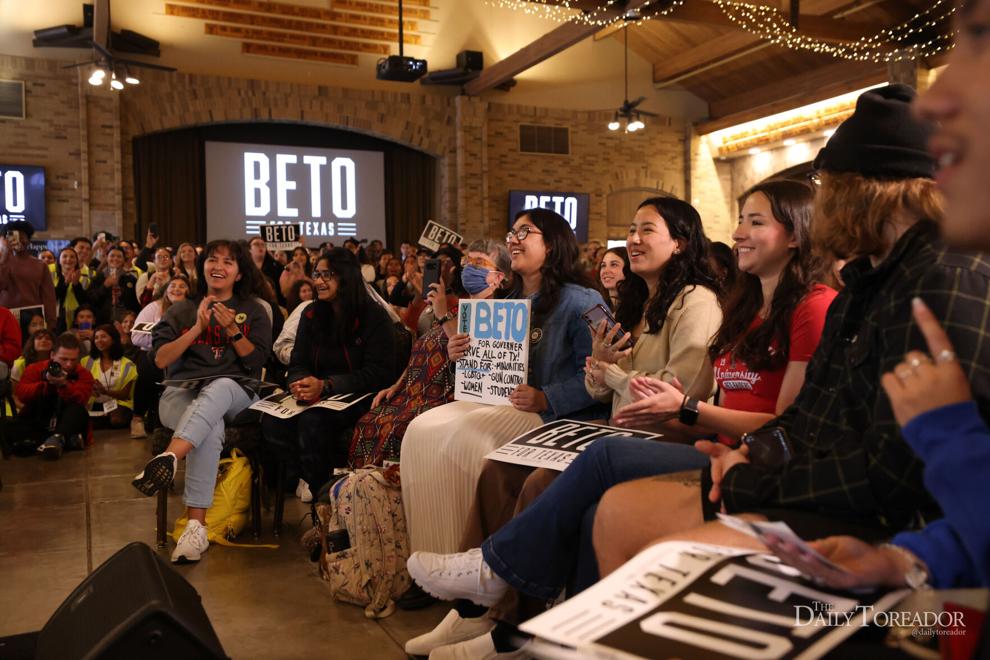 "Voting is not just something we do for us, but also for the people who can't vote and whose voices cannot be heard," Hyde said. "It also allows us to change things that need to be changed."
Gun violence/control was also a topic of conversation due to recent school shootings in Texas. Along with reproductive rights, this was a value that aligned with O'Rourke supporters' beliefs.
"He is kind of the only politician in Texas really pushing for the changes of gun control and abortion rights," Daniels said. "We shouldn't have guns in schools or have them be easily accessible."
Aside from pro-Beto students, those who didn't fully agree with O'Rourke also attended the rally. Juan Miguel Fuentes, a first year student from Dallas, held a sign reading, "A reminder for Beto: This land once belonged to Mexico. Stop deporting Latinos who are rightfully here." Fuentes created this sign after watching a debate in which O'Rourke addressed border security.
"There were some words that Beto said that caught me off guard," Fuentes said. "He was talking about protecting our borders."
Fuentes explained that he brought the sign to catch O'Rourke's attention and talk to him about the issue.
"He hasn't said much in this political run, but before he explained that he was a big supporter of the Latino community," Fuentes said. "He doesn't really speak about it anymore and I did this to get some more recognition on that to see what he has to say."
The political science major also spoke on the difference between the two candidates (Greg Abbott and O'Rourke) and how he would approach them differently.
"I would probably be harsher on Abbott, I disagree with him a lot more than with Beto," Fuentes said, "But I hate this game of voting for the lesser evil, so I am just here to challenge that system."
The overall response of the student body in attendance was positive, as many students prepare to vote in the 2022 election.
Students over the age of 18 and a Texas resident can register to vote by Oct. 11 and the state of Texas will see the results for the gubernatorial race Nov. 8