Local community members in Lubbock organized a March for our Lives to End Gun Violence June 11 at Frank Higinbotham Park.
Andrea Cruce, organizer of Lubbock March for our Lives, said the protest is a way to reach policymakers and convey the message of gun reform.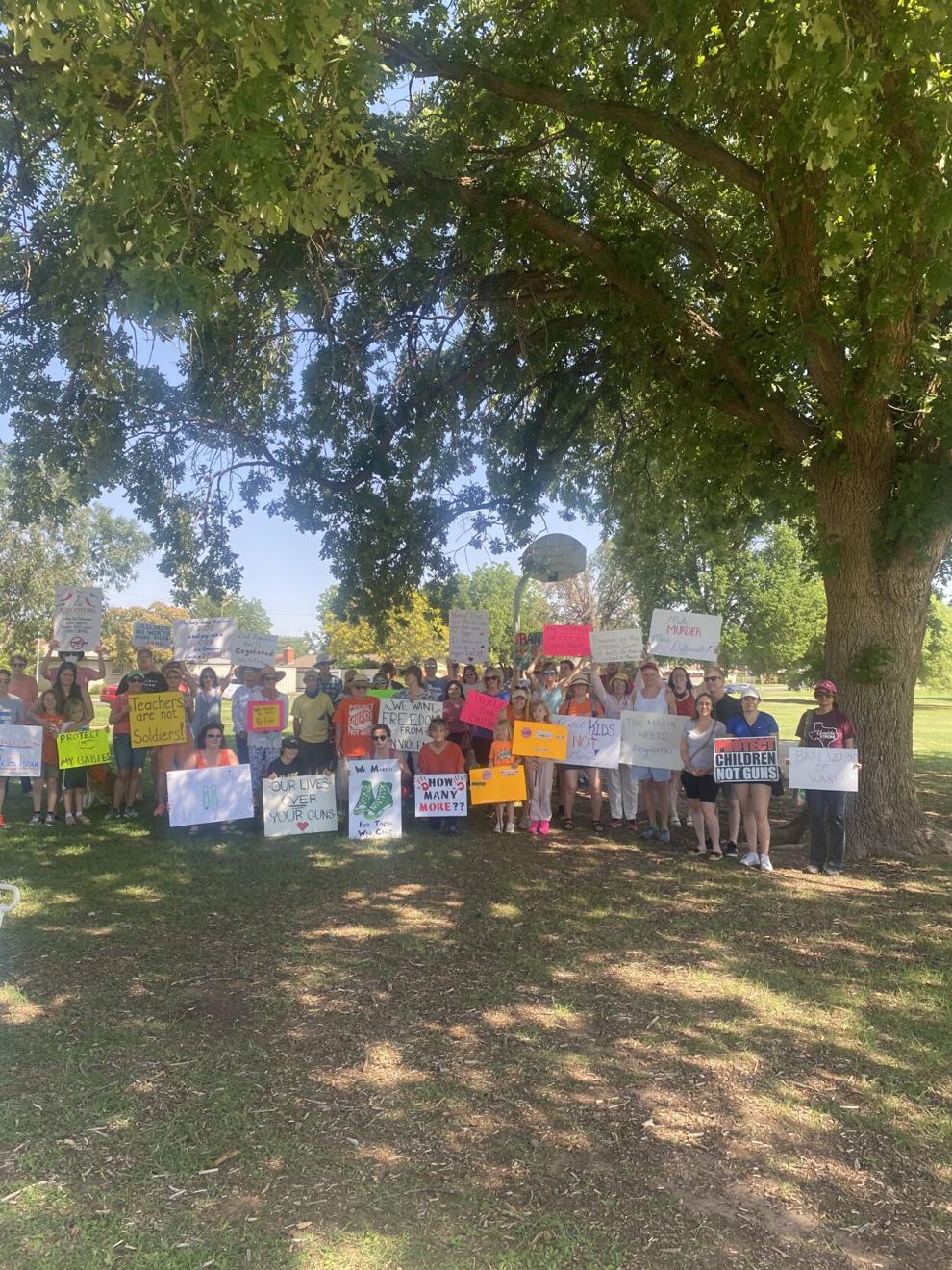 "We are doing the march for our lives. This is a nationwide effort to really encourage our elected officials to do something, anything at this point," Cruce said. "We are tired of seeing our family, our friends and our children murdered because we don't have strict gun laws here in the United States. We are just making an effort to try to get the word out to say we need change and we need it now."
Cruce said she hopes the event communicates that there should be change in gun laws and regulations made regarding the rise in gun violence.
"I'm a proud gun owner, I absolutely support that right 110 percent," Cruce said. "But at some point, something has to change. We can't just keep saying there's nothing we can do. The law wasn't designed for weapons of war, and that's what we're dealing with this at this point. And so we need to take that into consideration and make changes based on that."
The desired outcome from the protest is seeing gun reform laws put into place, Cruce said. The main concern is preventing a situation like the Robb Elementary school shooting from happening again.
"We're really hoping that in a special session or in the next session, that there's some kind of law passed, either in Texas or nationwide," Cruce said. "If we don't trust 18 year olds to buy alcohol, why are we trusting them with weapons of war? And so at the very least, make some kind of gun law to try to prevent this from happening again."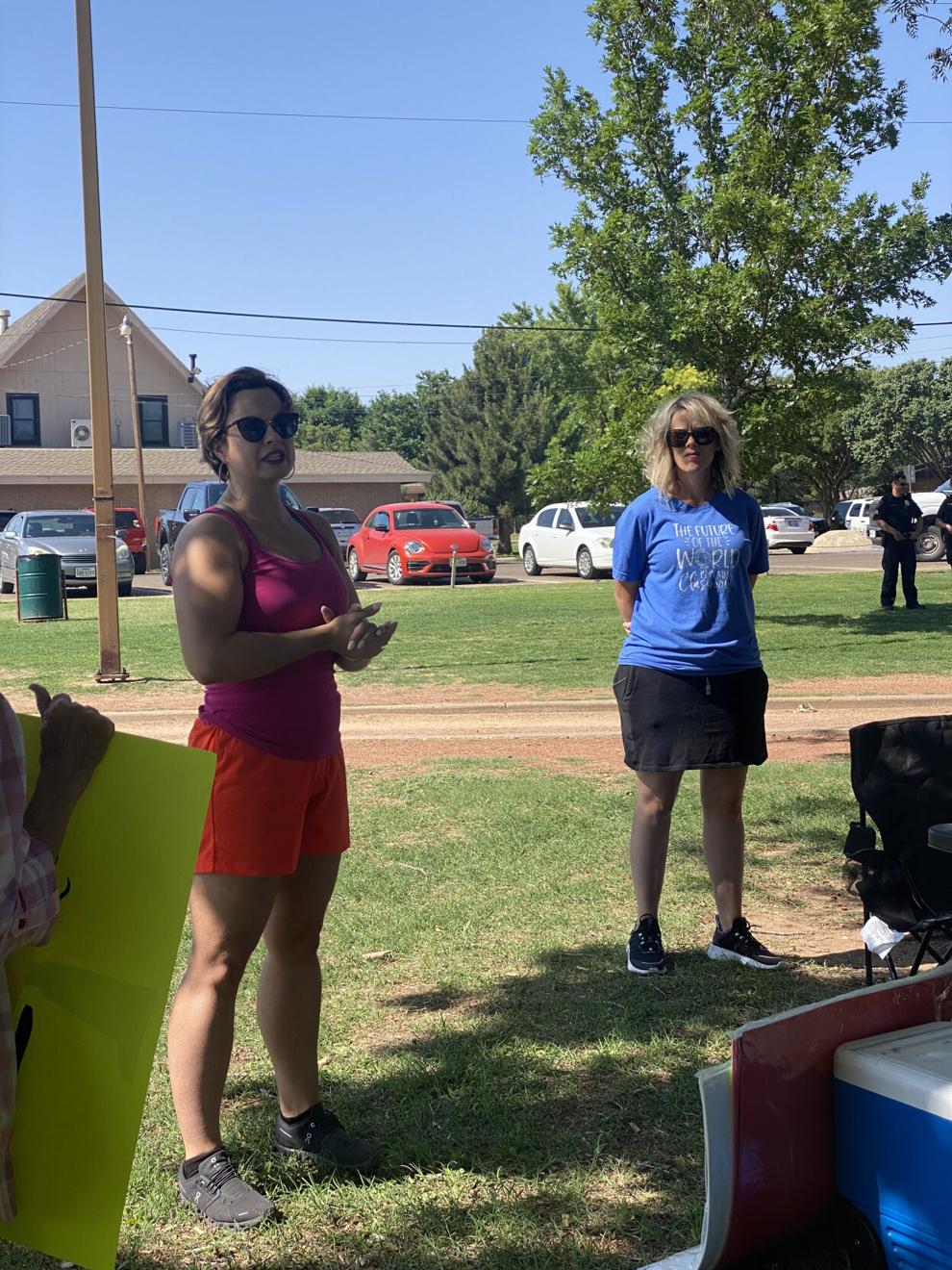 Brad Light, a Texas Tech graduate student in choral conducting, said he came to the protest to show his support to end gun violence.
"I am a grad student in Tech, but I was also a teacher for seven years in the public schools," Light said. "And this has always been an issue that's been close to me. When I heard this was going on, I wanted to come out and show my support and hopefully convince some people to change their minds about some things."
Light said he is using his platform as a college student to spread awareness on gun violence within the nation.
"I am giving a lecture recital this summer for my degree and the main piece that we're performing is called No More," Light said. "It's by a composer named Anthony Maglione. It was commissioned after the 2015 Pulse nightclub shootings. It's a really moving work that addresses the issue of gun violence in America."
Light said any progress or steps towards restricting access to guns is a step to curbing mass shootings.
"I think that it should be harder to buy a gun in this country than it is to adopt my dog who is here with me today," Light said.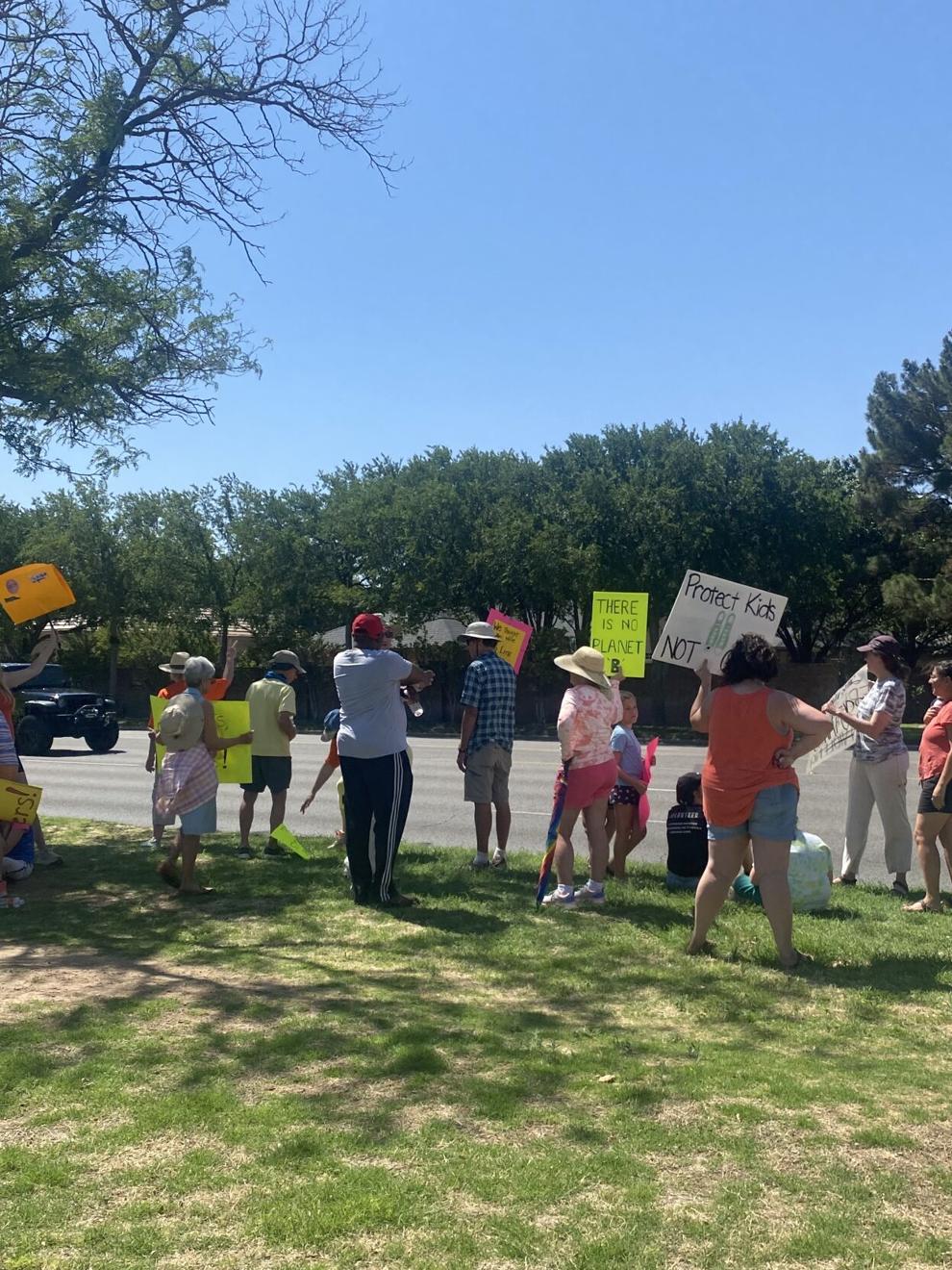 Lubbock police officer Jimmy Fair spoke on the importance of protecting citizen's freedom of speech and right to protest.
"It's extremely important. I think not only for the community, but like for the United States as a whole," Fair said. "I mean everybody here has the same rights. The whole nation does, no matter what state you're in. And so I think it's very important that people you know, use their rights and that they know what their rights are."
Fair said the police's presence at these events is to remind the community that they have their officer's support.
"In Lubbock, your local police department supports, we're going to support your free speech," Fair said. We are going to support your right to do what you want to do as long as it is within the Constitution."