The Texas Tech Indian Student Association, Delta Epsilon Psi fraternity, Delta Phi Omega sorority and Tech Kahaani dance team hosted a Garba & Dandiya Night. The Garba event, also referred to as Raas-Garba, is a celebration involving multiple types of dancing.
This night marks the second largest-scaled celebration event to be held on the Tech campus, the first being Holi, this past spring.
"We are participating in the festival of Navratri, a nine-day celebration in honor of the Goddess Durga in which we dance, worship and celebrate," Saloni Majumdar, a graduate student studying business from Houston, said. "It is a time to celebrate feminism, strength, power, and to worship."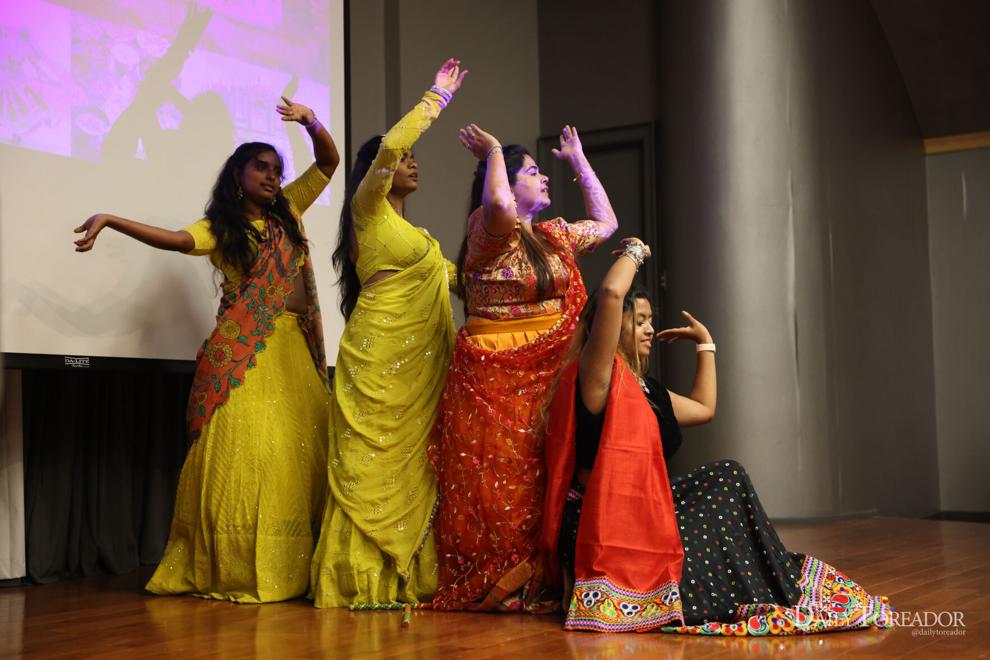 As Vice President of the Indian Student Association, Majumdar gave introductions and intermittent announcements during the event.
"It means a lot to us that Texas Tech is working and helping us to promote and expose others to this holiday and our culture," Majumdar said. "Tech is a predominantly white school, so making efforts to help us connect and be welcomed are very well received."
Collaboration with the ISA two South Asian interest Greek councils helped put on the event. Those within the Delta Phi Omega sorority of the Alpha Gamma Chapter spoke at the Garba event on what its sorority means and contributes to the South Asian culture and representation at Tech.
By helping host annual events like Graba and promoting service and academic-oriented goals, the chapter is working to strengthen ties and sisterhood among members.
The Vice President, a senior biology major from Houston, Jessica Contreras said that while it is culturally tied, anyone is welcome to join the sisterhood.
"We are the largest, strongest, fastest-growing sorority of our kind," Contreras said. "We encourage ourselves to make strong sisterhood relationships and strengthen our relationship with Texas Tech as a whole."
Along with Delta Phi Omega, the Tech Delta Epsilon Psi fraternity members spoke of their involvement with the Garba event and the university.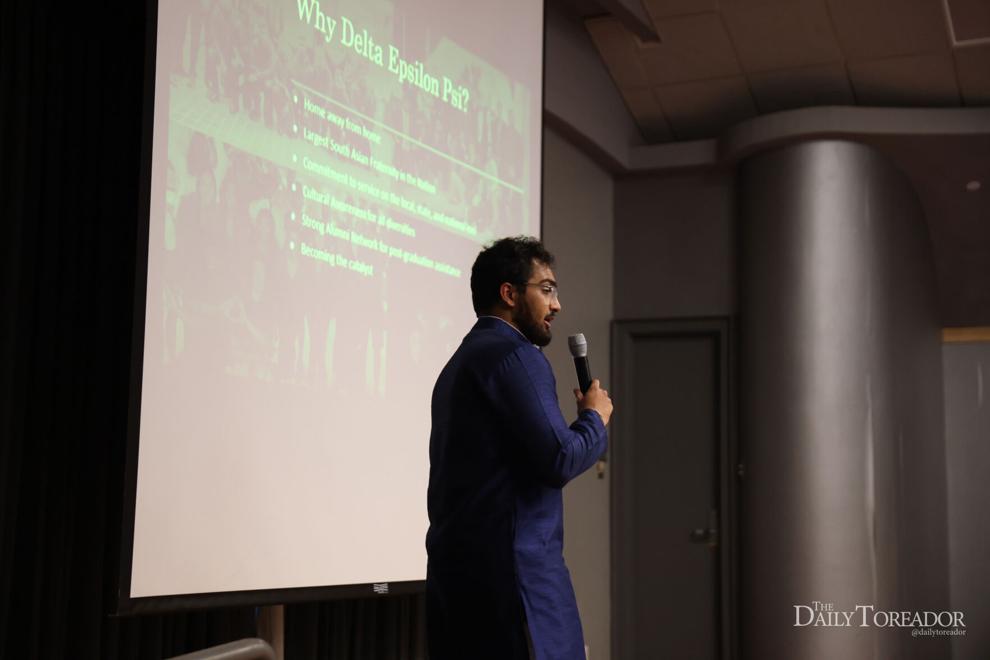 Senior biochemistry major from El Paso, Viren Bhakta is currently serving as the chapter's president and said, and the members enjoy being connected in campus activities.
"This is one of the first big events we have been able to be a part of here on campus, which really means a lot," Bhakta said.
Starting off the main part of the Graba evening event was Tech's own Kahaani dance teams with routines they had been preparing. Tech Kahaani is the first and only Bollywood dance team Tech has ever had.
During the dances, Kahaani used Dandiya sticks and many unique formations of moves to perform. One of the managers for the dance team, sophomore chemical engineering major Serena Palmer from Friendswood, said that the team was excited to kick off the event by performing.
"We introduce some of the dances we celebrate at Garba and begin the night with very festive energy," Palmer said. "Graba and Dandiya Raas are a part of the nine-night celebration that occurs every year."
While the temple in Lubbock is open for the celebration beginning in late September and going through early October, lots of Tech students also travel to Dallas to celebrate.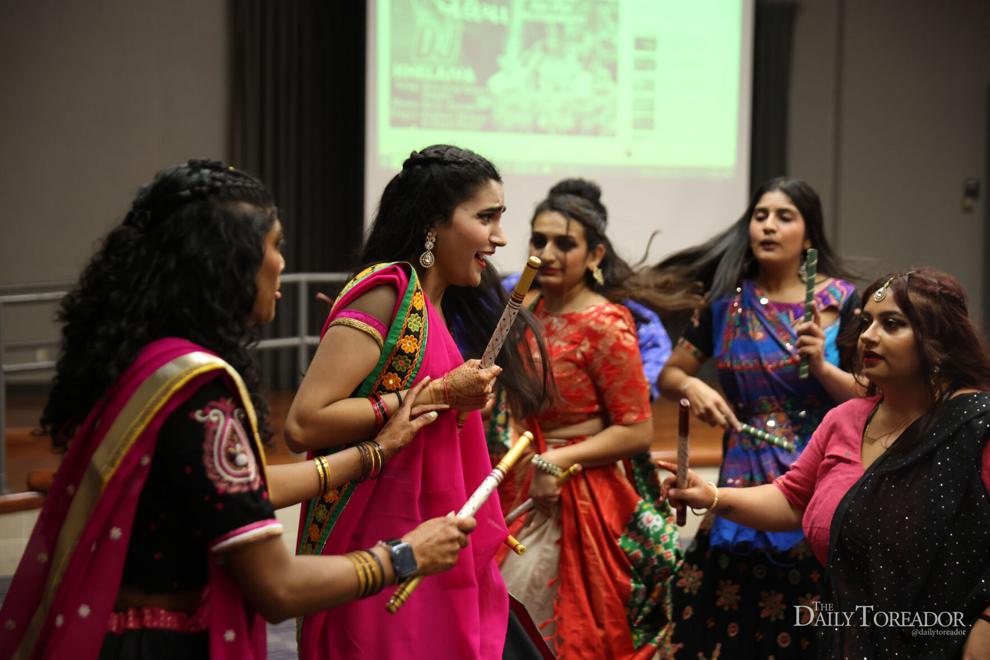 Following Kahaani's opening performance, the dance floor was open and all at the event were welcomed and encouraged to join in the dances. Dandiya sticks were passed around to anyone who wanted to participate and anyone who didn't know the moves of any of the dances was aided by members of the greek councils, ISA, or Kahaani.
"We love being able to celebrate this special time with others here on the Tech campus and reconnect with those we share the cultural importance with as well as welcome anyone looking to learn and become immersed," Majumdar said.