Editor's note: This article was written in response to a letter to the editor written by a former Tech football player. Read the letter here. 
The Wild West aesthetic relies on the imagery of boots, guns and shootouts. Naturally, Texas Tech — a major landmark in West Texas — illustrates this same culture. At the football games, the Masked Rider and a cartoon mascot named Raider Red carries a shiny pistol with the Double T logo branded on the side.
'Guns Up' is one slogan rooted in the western aesthetic, but the slogan can be interpreted as one rooted in tradition and sowed through Red Raider pride. For others, it symbolizes a deadly weapon involved in many acts of violence across the state of Texas.
The slogan started in the 1970s, stemming from the married couple Glenn and Roxie Dippel. Raider Red was already coined by a cartoon made by Dirk West in The Avalanche-Journal, so the pair took inspiration from the cartoon to create a new symbol for the college.
The Dippel couple both graduated from Tech and later moved to Austin, where burnt orange and Hook 'Em hand signs darkened the air. The pair decided to brainstorm and the phrase "Gun 'Em Down'' was born. Once they sent this request to the Saddle Tramps, it evolved from the Red Raider Revolver into what it is now known today as Guns Up, Desert News reported in November 2011.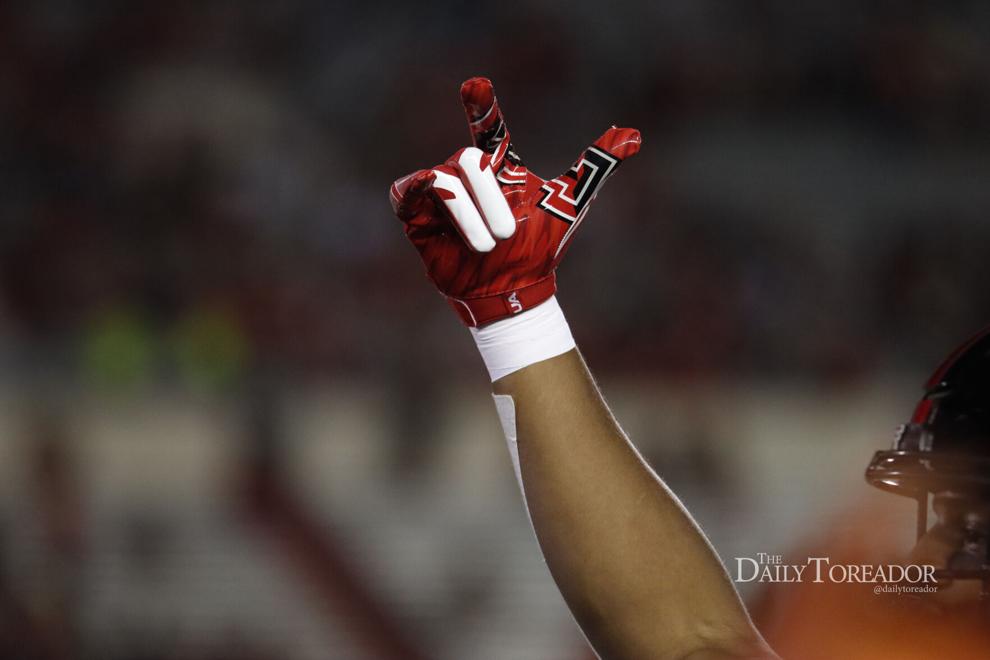 In an article from The Avalanche-Journal, longtime Tech professor and alum, Bill Dean said the phrase spread "like a wildfire," and at every football game, a mass of students would raise their hands with pride to show loyalty toward the scarlet and black.
Now, the thumb and forefinger hand gesture is used as a greeting, celebration and term of endearment among the Red Raider community.
"(Guns Up) comes from a character in the Old West," Dean said. "I can see where some people in the current climate would find it objectionable; I just don't feel that way, but it's a tradition (that has) never, never been used in any manner to cause any problems."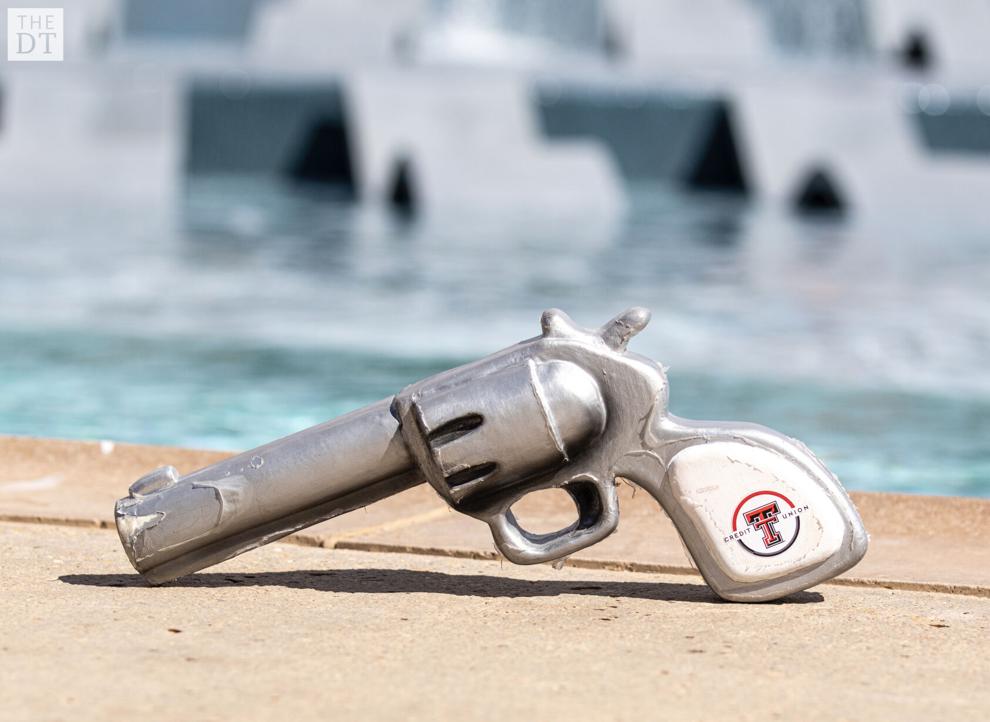 For some, the slogan can cause problems once outside Raiderland.
In an article from KCBD- TV in 2018, a then-sophomore, Diana Durkin, threw her Guns Up at a Houston airport to a fellow Red Raider as a good gesture, but Transportation Security Administration was not as understanding. Instead, TSA searched her belongings and pulled her for questioning, not knowing the meaning behind the gesture.
Even for Red Raider Nation, the slogan can mean different things for everyone. Older generations have different mindsets when they think of the word "gun." It could mean cowboy, friendly-fire or even good-guy-versus-bad-guy.
But the term isn't as black and white as it appears.
Tech alumnus Rob David, who played football for Tech in the late '60s, wrote a letter to The Daily Toreador. He said he wanted people to have a conversation about how those outside Lubbock could perceive Tech.
"Guns Up is no longer worthy of our use or esteem," David wrote in the letter. "Whether in the hands of Raider Red or demonstrated with the hands of our fellow students and alumni, this tradition begun in the early 1970's now rings shallow. With gun violence on an accelerating pace and gun symbolism a source of deep cultural divide, it no longer represents the best of TTU."
Since the 70s, Texas has witnessed deadly shootings happen on a daily basis — the most recent being at Robb Elementary School in Uvalde.
"The notion of gun violence, though, has increased exponentially, certainly within the last decade, perhaps more than that," Davis said. "So the association of Tech with the implement the instrument, which by the way, the hand gun is the most common instrument for gun violence."
A 2021 Tech graduate, Elijah Gallegos, saw how a gun could lead to injury after his young family member was shot but survived the Uvalde mass shooting. He said the slogan could be perceived as harmful to the survivors and prevent them from attending Tech.
"We can embrace new traditions," Gallegos said. "That, you know, [traditions] don't revolve around an instrument of violence."
One gun-related incident that occurred on the Tech campus was in 2017, with a deadly shooting of a tech police officer, Floyd East Jr. The officer was shot and killed at the Texas Tech Police Department while trying to book a student on drug-related charges.
A current Tech graduate student, Bethany Pitchford, recalled being an undergraduate student when East died.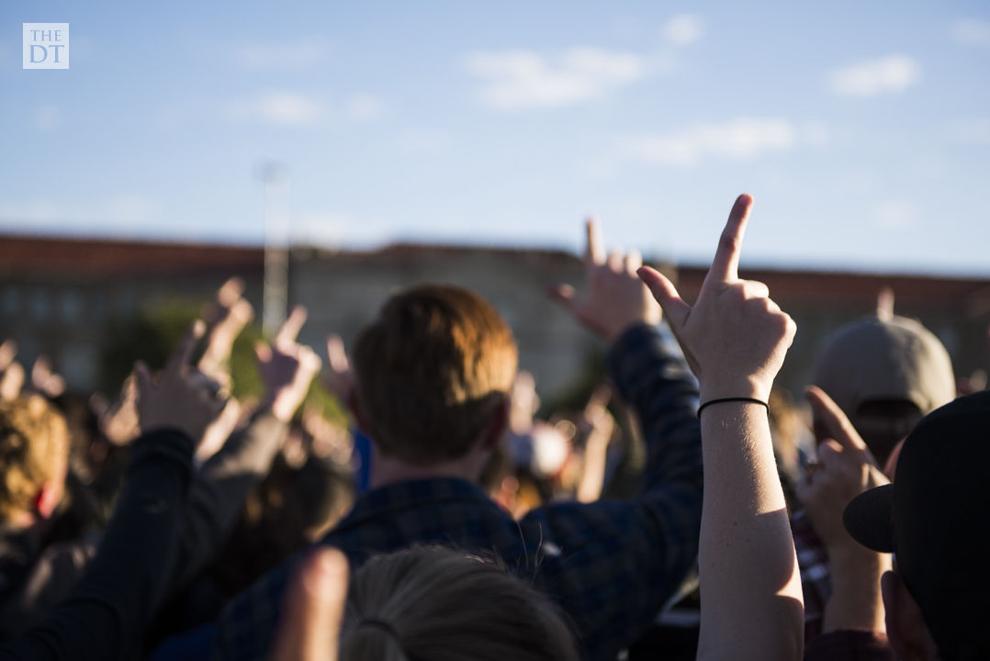 While in the English building late at night working on a class project with a friend, Pitchford said she suddenly received many text messages and calls asking if she was OK. Though she was not involved and got home safely, the memories of that day still linger.
"It's all out there -- and then the next thing you know, within our own backyard and I think it's a different one it hits closer to home like that people start paying attention," Pitchford said.
"I learned later that secondary trauma really is a real thing where even if you weren't directly there or directly influenced by an event, like, you can still have issues with (trauma)," she added. "I wish someone had told me that, you know, after everything first happened."
Pitchford, who is now studying gun violence in the media, was born a Red Raider. She said she has thrown her Guns Up proudly since she was in second grade after seeing several of her family members walk the graduation stage donning the scarlet and black.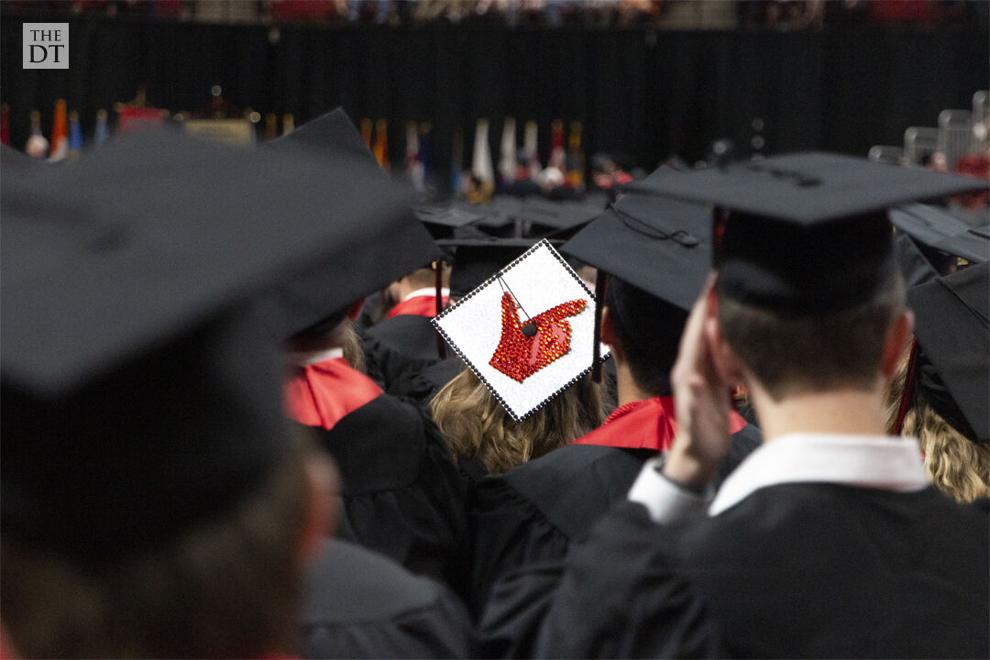 "That's the tough part," she said. "Especially coming from a conservative family, conservative state, you're out here like, 'Those liberals, whoa.' But I think that's the tough part, the other side."
In 2030, when the survivors of the Uvalde massacre are looking for potential colleges, will they choose Texas Tech? Will these students feel safe at a campus where guns are treated as a symbol and tradition and not a means of destruction?
These gun-related incidents can change the symbolism of terms that once brought pride and instead bring about conversations many don't favor having.