The Burkhart Center for Autism Education and Research fosters an environment for individuals with autism to learn life skills while teaching those without autism how to recognize the disability. 
"The Burkharts, who live here in Lubbock, have a grandson with autism," Director of The Burkhart Center for Autism Education and Research Jennifer Hamrick said. "What they found was that when he was going through school, anytime he switched grades or went into a new campus, the teachers had no idea how to work with him. So, the Burkarts had to go through training, and Mrs. Burkhart would go in and train the teachers and help them."
The personal connection the Burkharts shared with the cause would later be the groundwork for the facility at Texas Tech. 
"We do have a program called CASE (Connections for Academic Success and Employment) that is specifically for students who are attending Tech; they can also be attending South Plains College," Hamrick said. "But if they have a diagnosis with autism and they need a little extra assistance and navigating being here by themselves for the first time. [CASE] goes above and beyond what Disability Services provides in terms of helping them stay organized and stay on top of things and really kind of the stressors that sometimes occur with going to college."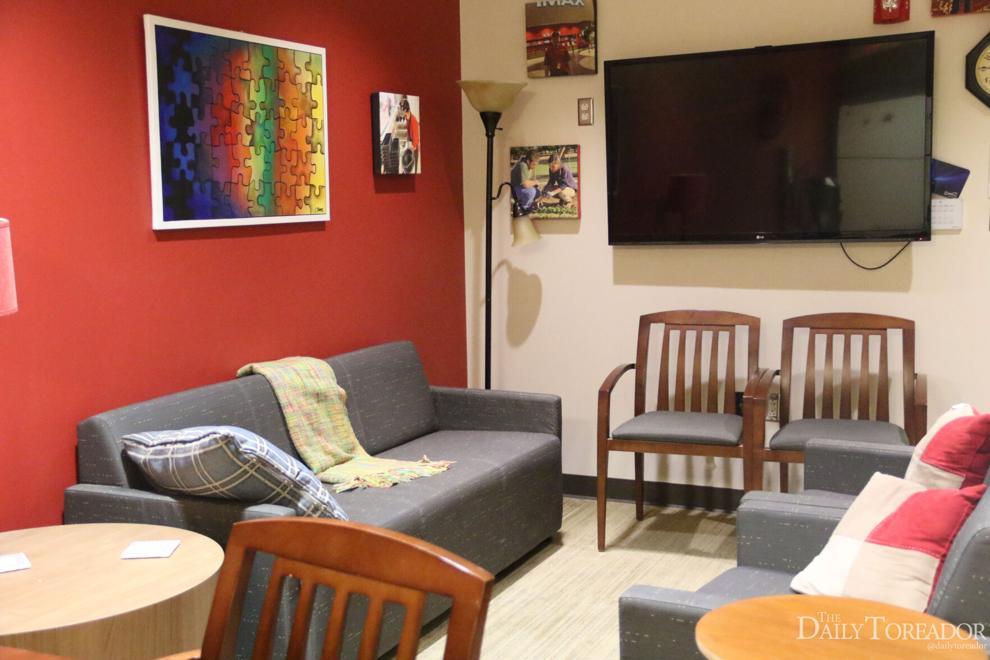 Additionally, the Transition Academy is a program for autistic students between the ages of 18 and 30 that focuses on independent living and career opportunities. The students are taught in environments that simulate real world settings such as the mock apartment. 
"[What I love most is] taking them out to their internships and showing others that they are reliable, capable employees," Board Certified Behavior Analyst Stephanie Smith said. 
Moreover individuals completing their graduate degree through the Applied Behavior Analysis program offered in the College of Education are able to work on skills regarding behavior analytic interventions specific to those with autism. 
The facility also provides tools for parents to strengthen their relationship with their child. Tech's telehealth service is offered across the state through the Burkhart Center for all families seeking guidance on how to approach certain behaviors. There are also in-person training parents can attend at the center. 
"What we'll do is like we actually sit behind this mirrored glass and the parents will have airpods in," Hamrin said. "We're coaching them on how to work with their kids through the air pod. It's called bug-in-ear technology, and it's really effective because then the kids not paying attention to what we're doing …. and the moms still able to focus on their relationship with their child."
The autism spectrum refers to the different manners autism can present itself, but the primary consistency is going to relate back to social skills; one end of the spectrum can look like an individual who is non-verbal and the other end can appear as slight social awkwardness said Hamrin. 
"Our primary focus and what we're doing with all of the students that we work with is helping them to improve their quality of life," Hamrin said.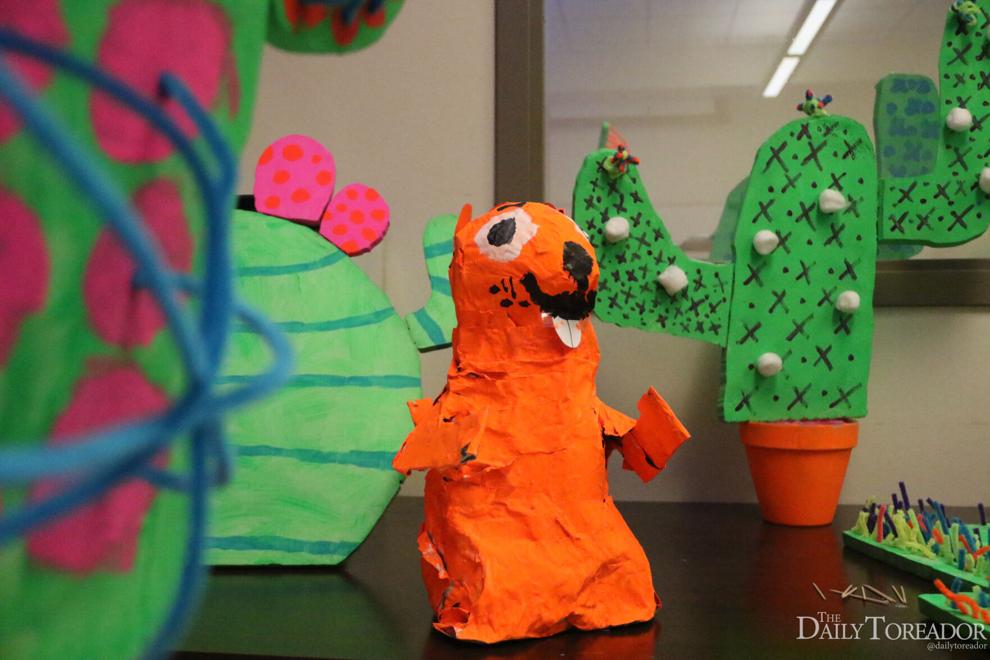 Smith, an employee at the Burkart Center said the facility gives individuals with autism the opportunity to learn in a safe environment where they don't feel bullied, or intimidated and develop skills they can use at internships. 
"I think just in general, just being open minded t1=-hat people are different," Hamrin said. "Not everyone's going to fit into this perfect mold of what we think is normal, or we think people should act. And so I think that that applies not just to people with autism, but just in general, you know, being open and accepting of the differences that we all bring to the table."
The students develop skills while also embracing creative medias; the student's have been working on artwork to be showcased at First Friday Art Trail for April.