On Saturday mornings at 4 a.m., most students are still ensconced in their beds sleeping soundly, but not Madison Ainsley. She, along with her teammates, can be found practicing meat judging before the crack of dawn.
Ainsley, a sophomore animal science major from Hondo, started meat judging this year. In her first competition, the Southwestern Intercollegiate Meat Judging Contest hosted on Jan. 29, Ainsley was ranked as the top individual and Texas Tech was ranked as the top team, according to the American Meat Science Association website.
In her first year of college, she judged wool, and the next logical step for her sophomore year was to judge meat, she said.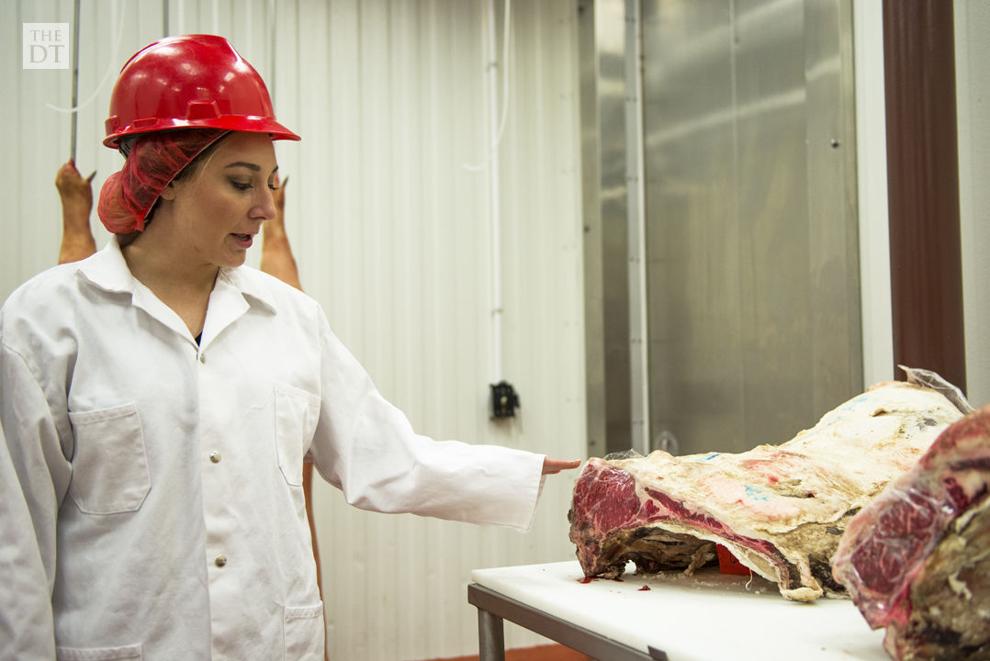 "I knew coming in that Tech has a very good meat-judging program and that it was something that I wanted to try out and learn," Ainsley said. "So, I decided to get in the class and join the team."
In meat judging, the participants are required to judge lamb, beef and pork in carcass form and in cuts, Ainsley said. She is drawn to the factual, cut-and-dry nature of meat judging in comparison to other more opinionated judging events.
"It's very different from anything else I've ever done," Ainsley said. "It's really cool to get to have a different atmosphere, and I really do enjoy it a lot."
Ainsley said she first became involved in meat judging through the Future Farmers of America.
"I really enjoy the competition atmosphere, and you also get to meet so many different people and see so many things, and the knowledge I've learned from these judging teams has helped me in multiple aspects of life," Ainsley said.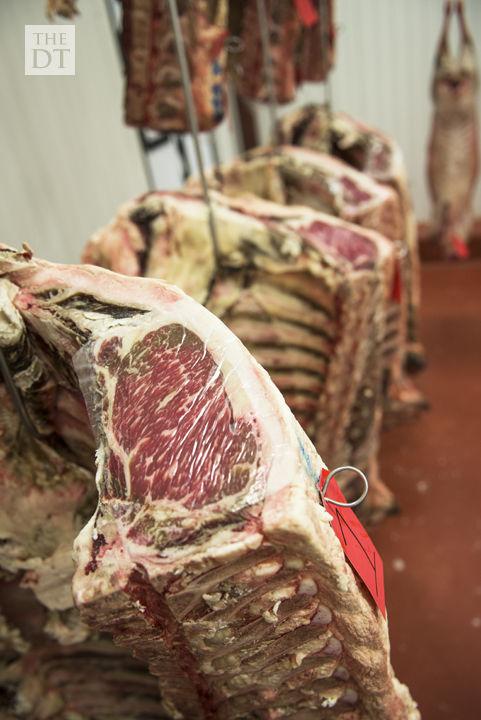 Loni Woolley, one of the coaches on the meat-judging team, said Ainsley makes coaching easy. Her lack of previous experience is an asset because she is receptive to what the coaches have to teach without any bias from previous experience.
Ainsley also works exceptionally hard, Woolley said. She does not require any motivation from the coaches, and her competitive nature inspires her teammates.
"(Ainsley) wants to beat all of her teammates just as much as she wants to beat the other teams. She's just that competitive," Woolley said. "She's got a really competitive spirit and is very self driven and takes it upon herself to be a leader and does it with a lot of class and stays humble."
April Molitor, a sophomore animal science major from Hondo, said she has known Ainsley since they were children. Molitor is on the meat-judging team alongside Ainsley.
Ainsley is a great teammate, Molitor said. She is friendly and gets along with everybody, keeps up team morale, and along with the rest of the team, works hard and long hours to master meat judging.
"Ever since I've known her, Maddy (Ainsley) has always been a hard worker," Molitor said. "She did really good in school, and she's just a really driven person that can do anything she sets her mind to."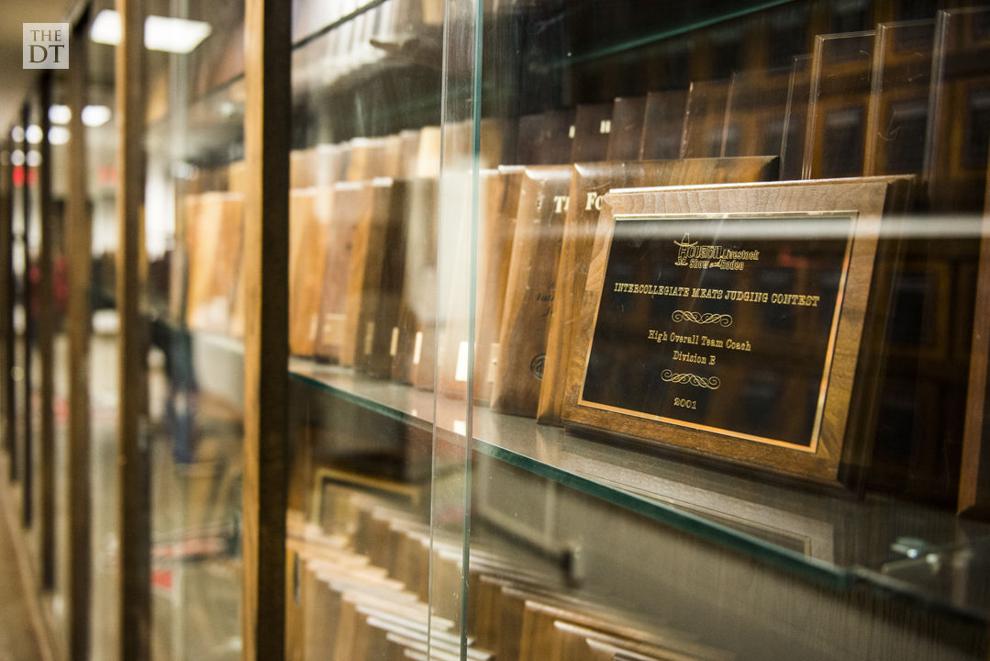 Ainsley credits members and coaches of the team, such as Woolley and Molitor, for the success she has achieved. She said she knew nothing about meat judging before this year, and it is because of their training and hard work that she has progressed so far.
"We just practice constantly. We wake up early, we go all day long, and it's just, everyone is very committed," Ainsley said. "It's just tons of hard work and dedication, but it's a lot of fun."
Ainsley's future plans include attending a veterinary school. She said meat judging has provided her with valuable insight about the anatomy of animals that she plans to use in the future.
The work ethic and dedication she has gained from judging are traits she plans to use in the future to achieve her goals, she said.
"What you put in is definitely what you get out," Ainsley said.