Homecoming is a tradition Texas Tech participates in (almost) every year. 
Although the Tech website notes the first Homecoming occurred in 1954, stories reported by The Toreador show the tradition started back in 1929.
'20s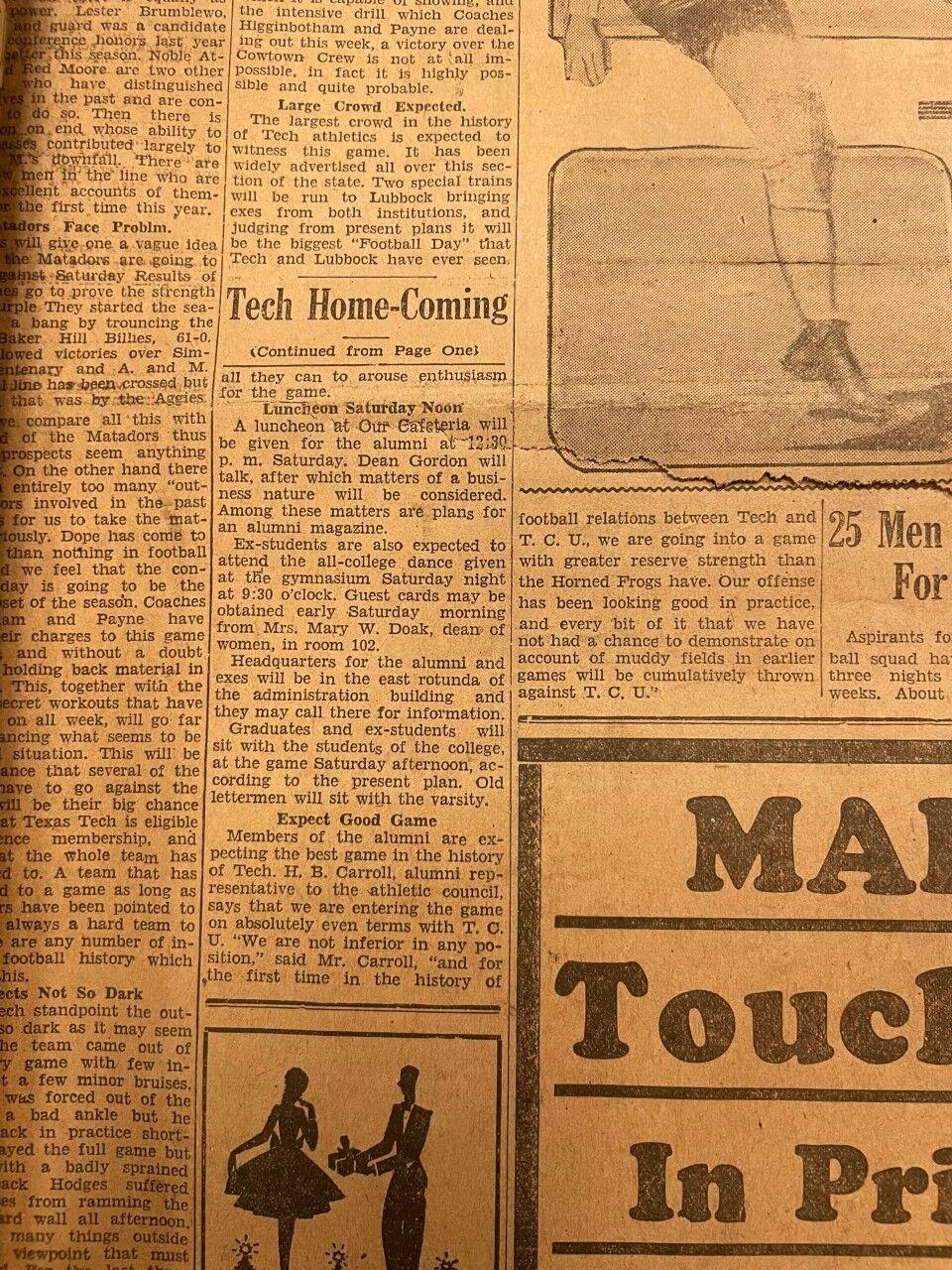 In an excerpt from an article printed on Oct. 23, 1929, the first Homecoming festivities included a football game and dance.
'40s
On Oct. 30, 1948, Homecoming articles report the celebration of the 19th annual Homecoming, along with the football team's defeat against Rice University at the Homecoming game.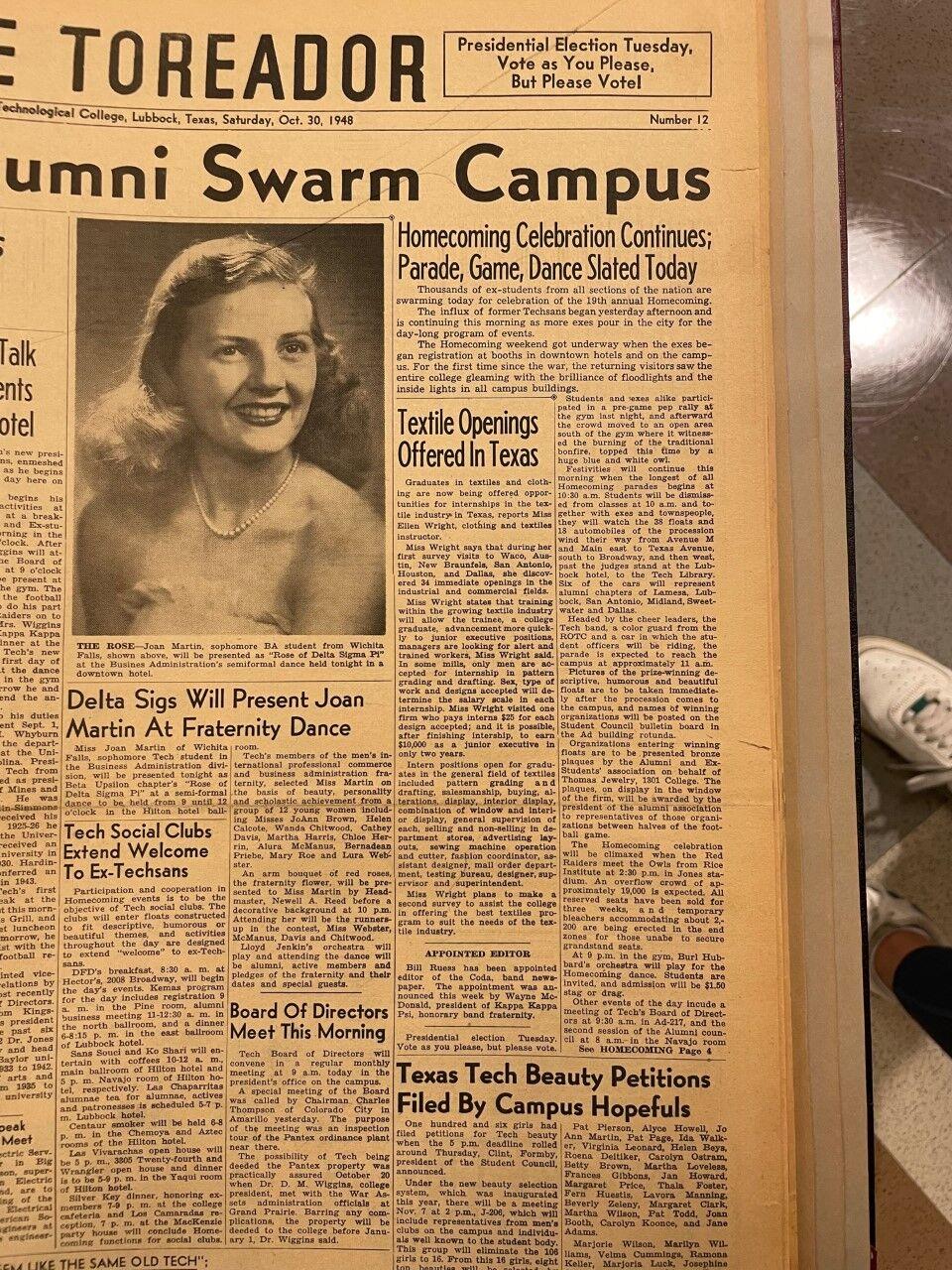 '50s
In 1950, then-Texas senator Lyndon B. Johnson was the headline for Tech's Homecoming festivities.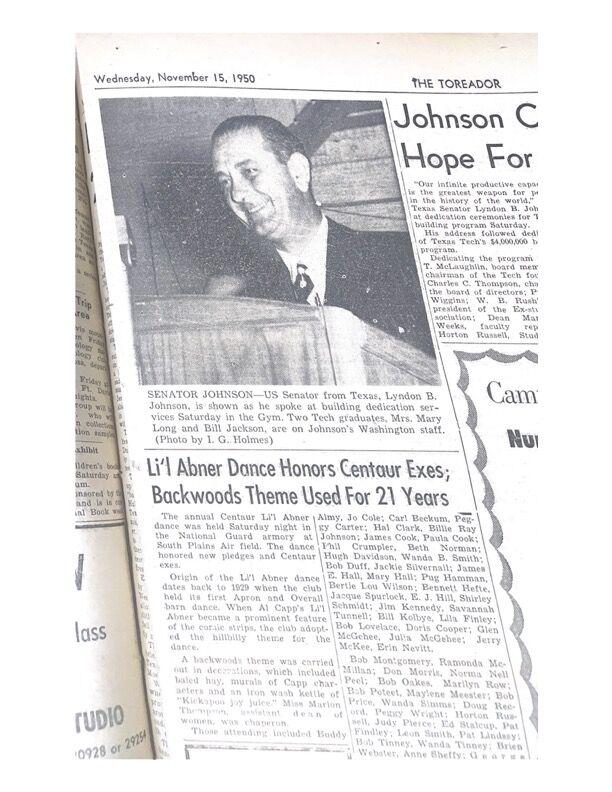 It wasn't until 1954 that the first Homecoming queen tradition started with Suzanne Matteson, a member of Kappa Alpha Theta, being the very first to wear the crown. 
'60s
The Vietnam War stopped the Homecoming tradition for several years. Many men were drafted to fight in the war. 
'70s
On Nov. 15, 1976, the Red Raiders beat Southern Methodist 34-7 but that wasn't the only game that was played at The Jones. A snow storm hit Lubbock earlier that day and canceled the Homecoming parade. 
The football game was delayed over an hour and a half to shovel up six inches of snow, according to The University Daily. 
Then a giant snowball fight commenced and students and alumni all participated in the all-out rumble. 
'80s
The first Black Homecoming queen, Sharon Moultrie, was crowned in 1981. Moltrie now known as Bruner was an All-American track & field star. On Nov. 9, 1981, a photo of Moultrie being honored appeared on the front page.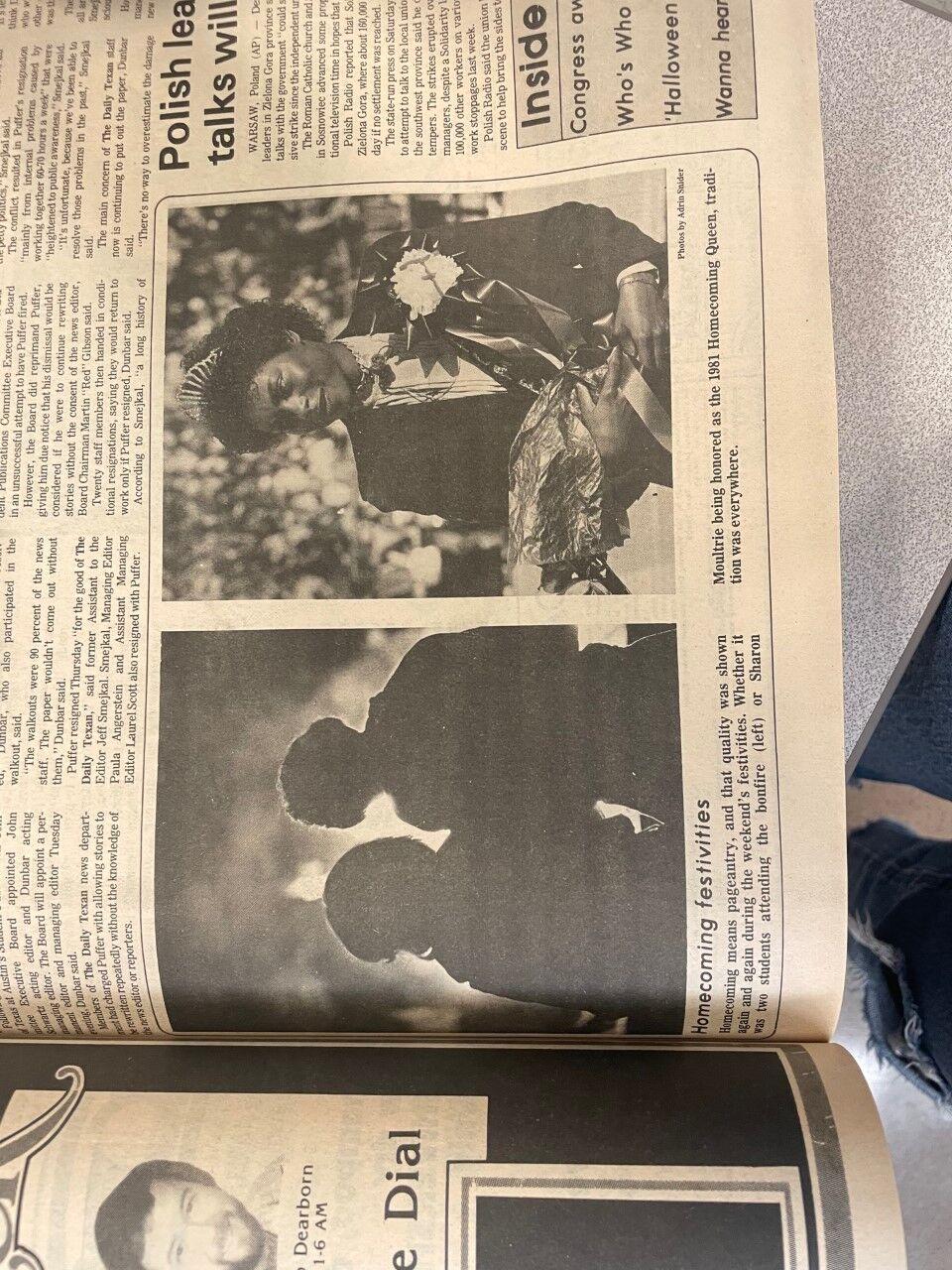 Other Homecoming stories included a column encouraging Homecoming to influence students, faculty and alumni alike to take more pride in the university and a sports recap about the Homecoming game against TCU that finished in a tie.
The Homecoming tradition lives on and Red Raiders will continue to tell the story of their experiences.