.
When former Lubbock Avalanche-Journal editor and tenured journalist Terry Greenberg walks in the door, the first thing presented is an intimidating 6 foot 2 inch frame accompanied by a voice so powerful that he was casted to play the voice of God for his church's Christmas special. Yet behind the booming voice and substantial frame rests a heart that doubles his stature. 
Greenberg may bring a strong presence, but carved out a career driven by humility, authenticity and a love for storytelling that pushed the needle for Texas Tech, Lubbock and legislature across America.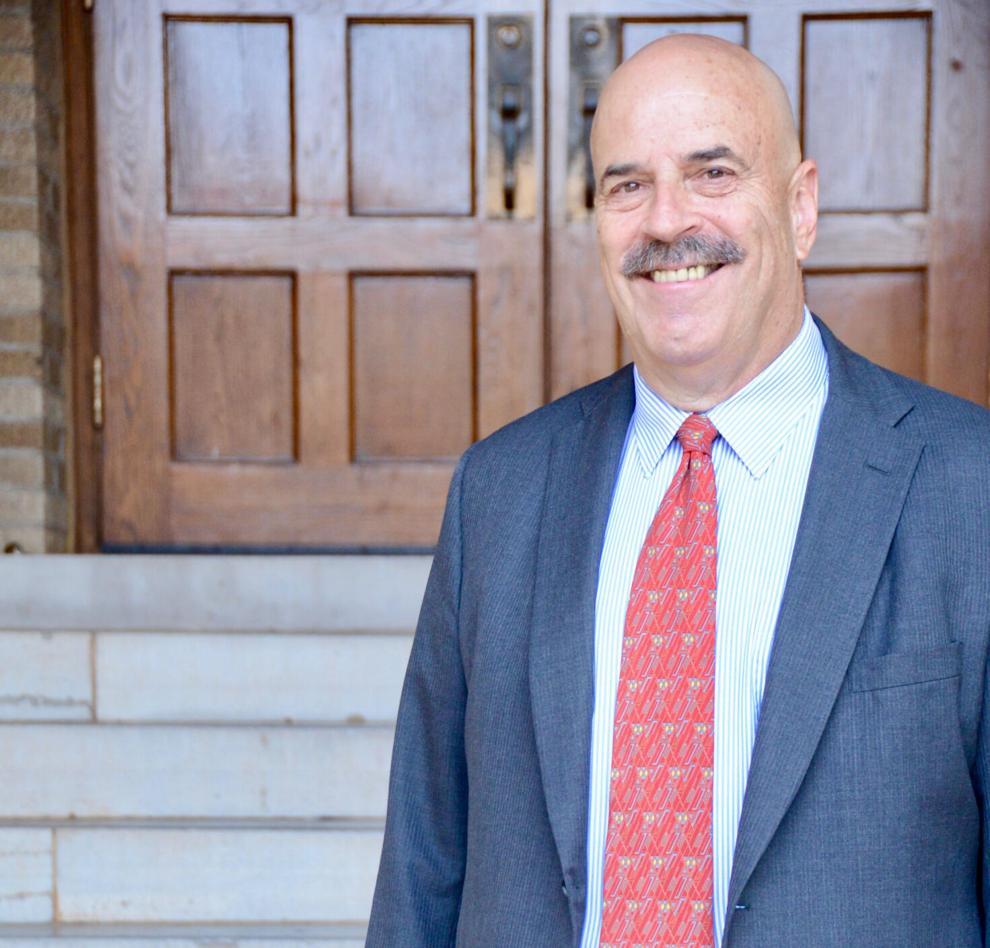 Greenberg, a Los Angeles native, began his journalism career in the sports field, first at his high school newspaper and then as a sports editor for the Cal State Northridge student newspaper. Despite having the fundamental size to play sports, Greenberg said the writing aspect was what he found more success in. 
"I was like a lot of kids, I loved sports but I also sucked at them. I was never very good (and) I could never make my basketball team that I wanted to play," Greenberg said. "I found though that I could write about it, and I found that I was an okay writer. My high school newspaper is where I really kind of got into journalism ."
Greenberg went on to become the editor of eight different publications in five different states, working in California, Indiana, Illinois, North Dakota and Texas. 
Spending the next 33 years of his life as editor of different publications, Greenberg had an abundance of unique and important stories, including interviews with former presidents George H.W. Bush and Barack Obama. However, he said it was his management of the Tim Cole story that has resonated with him the most. 
In 2008, Greenberg and the AJ led an investigation into the Cole story. Amid this investigation, it was found that improper forensic evidence and eyewitness misidentification influenced the case, and a DNA test proved Cole had never committed the crime he died in prison for. 
After the new discoveries came to light, Cole went on to become the first posthumous pardon in the state of Texas, a landmark decision. The influence of the AJ's story over Cole also led to the Timothy Cole act in Texas, which increased compensation for exonerees $80,000 per year served, as well as the Protecting Americans from Tax Hikes act in 2015, which prevented reimbursements for falsely accused prisoners to be counted as taxable income. 
"When the newsroom under your leadership does something like a Tim Cole story, that's what you originally signed up for even if you didn't know it when you signed up, and I didn't but I found out," Greenberg said. "I've interrupted the President of the United States, I've interviewed senators, governors, Congress (and) sports stars but it's not important." 
"What's important is doing the good work that journalism is supposed to do."
Throughout describing the Cole story, Greenberg struggled to fight off emotions and tears, holding love and feelings for a story that is now over a decade old. 
His daughter and Tech professor Lucy Greenberg said it is standard for a man whose storytelling went beyond just the facts, but instead relied on forming friendships with the subjects of his stories. 
"He doesn't just write stories with every family member and with every person … he's now their friend too," Lucy Greenberg said. "He is a reporter and he's a really good one, but when he sits down with people he just becomes their friend and they want to tell him their story, and I can see that immediate trust that he builds."
Friendship is a fitting word, and maybe the only applicable one, for Greenberg's storytelling method, managing to remember obscure and miniscule details about stories ranging throughout his 40-year career.  
Following his time at the AJ, Greenberg started his own company under the name of Greenberg Media Management. In this new chapter of his life, Greenberg has helped Tech and Lubbock tell its story, as well as contribute to the education of future journalists.
Greenberg was not shy in confessing his love for Lubbock and Tech despite not being a Tech alumni, detailing the joy of getting to watch football games with his daughter, a sentiment in which Lucy Greenberg shared with him. 
The Southern California native has helped tell the story of Tech, writing 43 of the 100 stories in the "100 Impactful Moments" series for the Tech centennial program, among other writings for the university.
Comparing other areas in West Texas to Lubbock, such as El Paso and the Permian Basin, Greenberg said it was Tech that separated the Hub City. 
"As Tech goes, so does Lubbock."
Aside from writing, Greenberg has taken on teaching future generations of journalists, teaching part-time at Tech in the Honors College. He also had a six-year stint at the University of Southern California teaching a copy editing class. 
Lucy Greenberg said she remembered her father teaching her journalism through abstract methods like a headline game at dinner, in which Greenberg would have the family describe their day in a brief sentence to learn how to quickly describe an event.
Fellow Lubbock journalist Charlie Ehrenfeld said Greenberg was welcoming to students and was always willing to help and teach. Ehrenfeld described a time when he was a professor at South Plains Community College, and would bring students to the AJ to help with high school football coverage and give the students a taste of what a newsroom was like. 
"He is very personable and very professional. He's a champion of local news (and) local journalism," Ehrenfeld said. "Especially for Lubbock, he was for a number of years. He had a great professional background and previous experience that he brought … he just brought a wealth of knowledge and experience to the newsroom."
Housing 40 years of journalism experience, multiple groundbreaking stories under his belt and a wealth of awards during his time running publications, one would expect Greenberg to have some sense of arrogance or ego, but the truth is far from this belief. The first statement from Greenberg upon hearing that The Daily Toreador was doing a story on him was, "My profile is just that I have written a lot of profiles."
A storyteller till the end, Greenberg's impact exceeds his attitude of just being a profiler. A man who never missed the facts, who focused on pushing journalism forward and who made sure to show humility in every instance, the established journalist described his career in one statement, and in the effort wore his heart on his sleeve. 
"I cared deeply about making a positive impact. Whether that's through journalism (or) whether that's how I treated people," Greenberg said. "Was I perfect? No. But I really cared about making a positive impact in my profession, in my work relationships, my community and personal relationships."