Disha Ganjegunte is a third-year Pre-Med student double majoring in nutritional sciences and general studies with minors in chemistry, biology and acting. Ganjegunte is also an honors student and a Terry Foundation scholarship recipient. 
In April 2021 Ganjegunte, along with her mother, appeared on The Late Late Show with James Corden, in a segment titled "Face Your Mother."
"I was very fortunate to even have that platform in the first place and hopefully I can just build upon it and use it for good," Ganjegunte said.
The segment soon went viral after Ganjegunte surprised her mother with the news of her medical school early acceptance.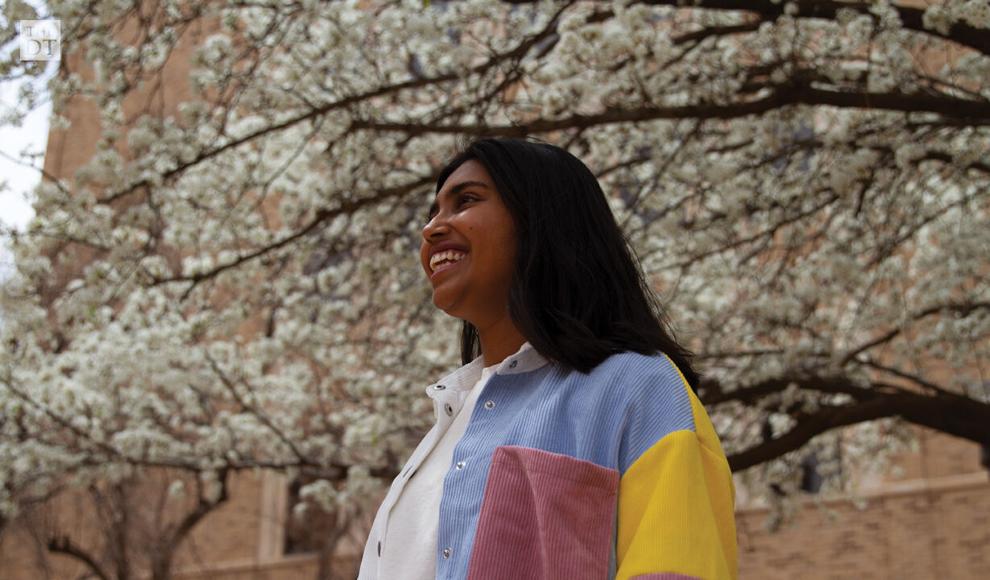 "After the show, I was actually on an off Broadway show called 12 Incompetent Jurors," Ganjegunte said.  "So after all of that happened, I came to Texas Tech and after Tech had seen it they offered me to have my own talk show through the arts."
After returning to campus Ganjegunte received her own talk show, 'A New Disha' through the arts college.
"I definitely don't take it for granted and it's allowed me to not only be an actor, but also to produce and direct," Ganjegunte said. 
Currently 'A New Disha' has five episodes, with new episodes uploaded every Thursday on TTUArts' YouTube channel. 
Ganjegunte has many big dreams and wants to use her platform to inspire others to achieve their dreams.
"I just want to be a pioneer and inspire others, creating a future for people to dream big too," Ganjegunte said. 
Ganjegunte aspires to become a doctor and an actress. Ganjegunte has faced many who say her dreams are not possible or realistic. 
"To the people who say it isn't possible, I will just show them that it is," Ganjegunte said. "People sometimes need someone to show them things are possible and I am happy to be that person." 
When asked who her biggest inspirations were, Ganjegunte responded with Elizabeth Blackwell, Jennifer Lawrence, James Cordon and Michelle Obama and her mother. 
Ganjegunte grew up in El Paso, where she was raised to be authentically herself and encouraged to pursue her dreams without hesitation. 
"I pride myself on being very authentic," Ganjegunte said. 
Saschell King, a Tech graduate, met Ganjegunte in her first-year nutrition class. Since then, Ganjegunte and King have become really close friends. 
"Disha is an absolutely wonderful friend, she's honest and loyal," King said. "She's also very smart and funny. She is a big motivation for me, anyone would love her."
"I don't think I have ever seen her take a day off. She's always scheduling some volunteering outlet, some kind of study abroad, she's always chasing opportunities to make her a better person and I admire that about her," King said. "Her work ethic is very admirable."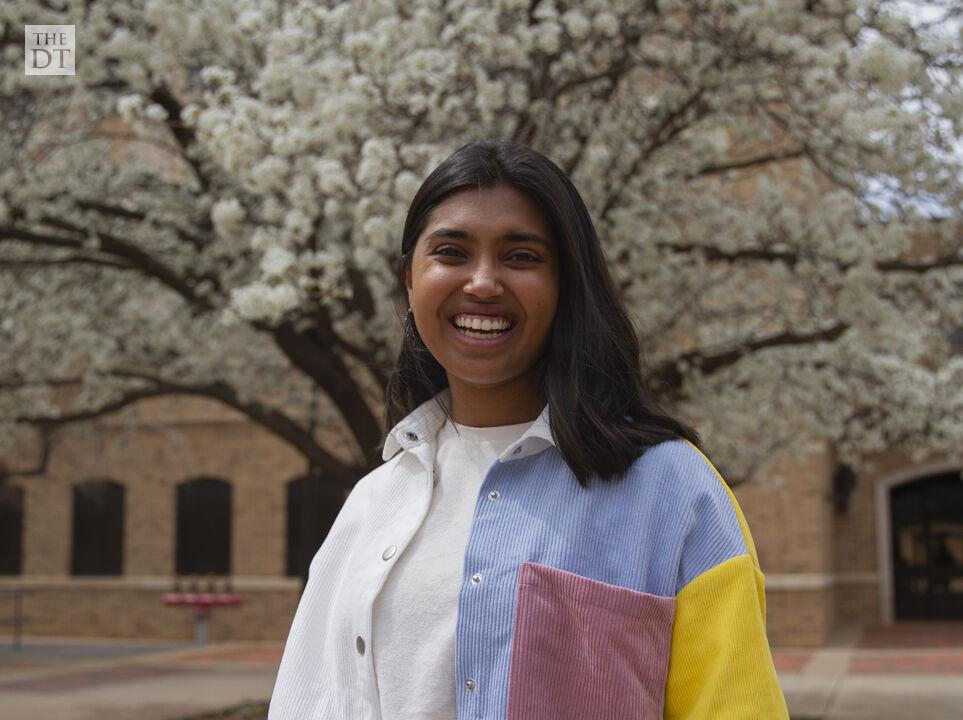 Ganjegunte is an amazing person that will go out of her way to help anyone in need, King said. 
Christina Rosson, Disha's Terry Scholar advisor said Disha is a very determined person. 
"My stratagey with Disha has been to never tell her no, because that is what fuels her," Rosson said. "Disha is strong and determined and she will somehow, some way, change the world."