The Annual National Cowboy Symposium event is hosted to preserve the culture and heritage of the Wild West, with a wide range of entertainment for people of all ages. The preservation of cowboy culture goes far beyond lectures and history lessons, with presenters providing the audience with emotional yet informational performances.
The 29th Annual National Cowboy Symposium was hosted from Friday, Sept. 8, to Sunday, Sept. 10., in the Lubbock Civic Center.
Wyatt Earp, relative of the famed gunman Wyatt Earp, was a presenter at the Lubbock Cowboy Symposium and performed his one-man show "A Life on The Frontier." The play engaged the audience by collecting questions from the crowd that Earp answered as he recounted events in his life. 
Although his performances get personal, Earp said he feels honored to carry on the name of his great-granduncle and feels he is responsible for passing on his history. Earp travels across the world — he has performed at more than 970 venues — sharing his past and helping others reclaim and embrace their heritage. 
"It is necessary to revitalize the importance of our heritage and to appreciate it with youth to infuse it into our future," he said.  
After the show, Earp spent time with his audience answering questions and taking photos.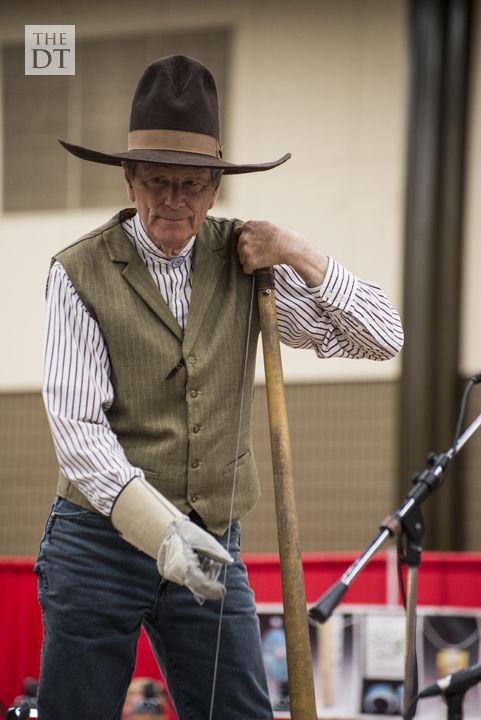 "There is no barrier between the audience and myself," Earp said. "I want them to feel a part of my family as we (all share) a piece of history." 
Dana Porter, a resident of Lubbock who has frequented many of the storytelling presentations, said she enjoyed the history on display and attended more than a dozen of the Symposium's events. 
"The diversity in Texas culture is beautiful, and events like this keep pieces and memories of it alive," she said. "There is something new to learn every year, and it drives me to return every year. People need to know these events exist because it is harrowing to see attendance decline more each year. The children attending have an opportunity to experience something new and take an interest in and keep the culture alive." 
Fred VanDeValda, a living history volunteer at the Symposium, gave history guides to the field trips that attended the event. He said that as a young boy in the west, he traveled dozens of miles to work at the age of 13. 
"This event used to pack the Lubbock Civic Center, and now there are barely any attendants," he said. "Hopefully, we can see an increase in audiences in the future." 
VanDeValda also said that presentations, like Wyatt Earp's "A Life on The Frontier," keep the younger audiences engaged while providing them with a historical reference.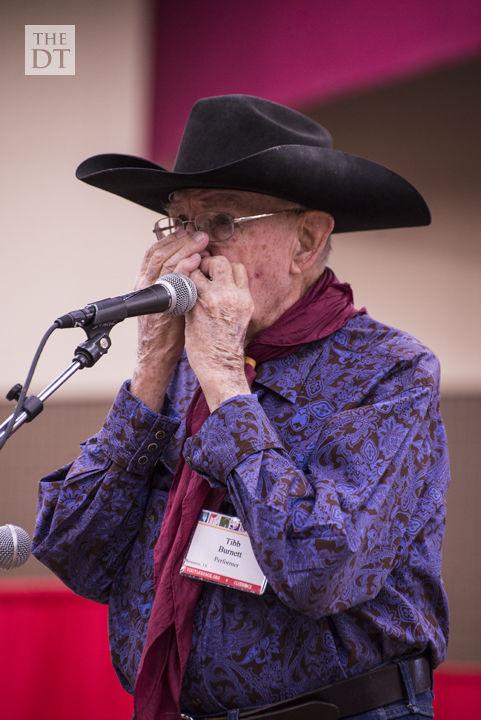 The songs of the West are based in history, whether it is personal memories or events with cultural significance. Mary Kaye Knaphus, a singer/songwriter from Escalante, Utah, said the music of the cowboy culture is unique, focusing on content rather than style. 
"These events preserve a piece of our heritage that in important to preserve. If we don't share our stories and songs they would become lost," she said. 
Fascinated by history, Knaphus also said a lot of her writing involves historical events in cowboy culture.  
"Sharing the culture with the younger audience is the responsibility of the previous generations," she said. 
Rusty Butterfield, a recently retired balladeer from Midland, said he can now further embrace his own joys within the cowboy culture and share it with others.  
"There are a handful of young people preforming as well as attending and that supports preservation," he said.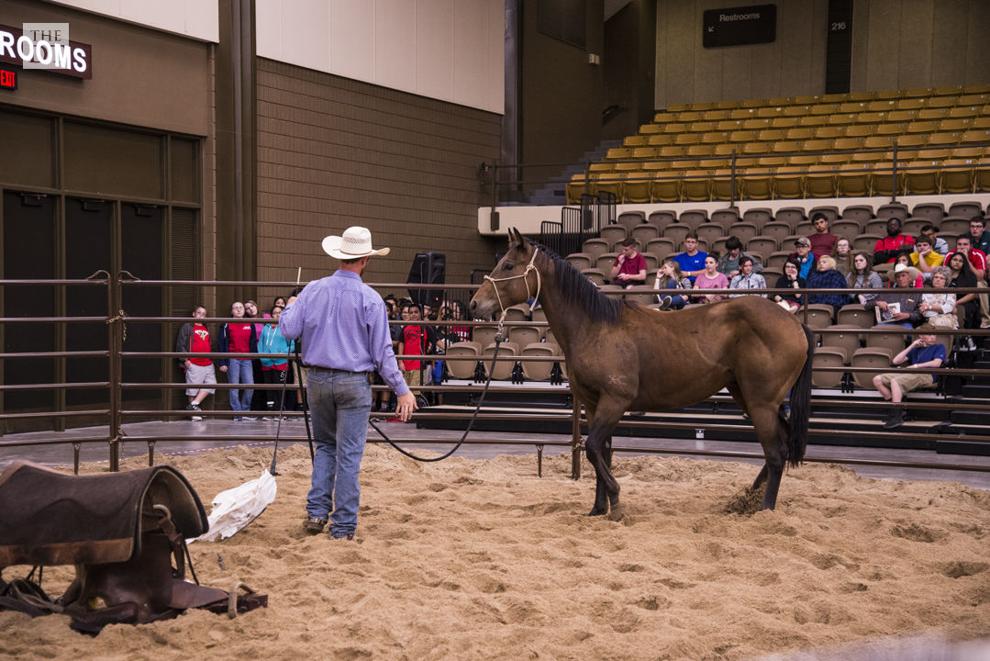 Although Butterfield does not write his own songs, he said it is just as important to share traditional songs.
"For example, the campfire songs were written with a sense of community while providing memory," he said. "I think it is extremely, extremely important to preserve this culture because we are losing it in all the technology and social media people get wrapped up in." 
Jeff Posey, performer at the symposium and Cowboy Americana artist, said by sharing the real stories that inspire something within himself, he can form more of a connection with his audience.  
"Real stories and real people inspire me," Posey said. "I would rather tell a truth and touch one person than something not true to myself to appeal to the masses. The connections forged with audience members will carry on the tradition."