When graduate student guard Matt Mooney had a career game against Michigan State in the Final Four, he helped his team advance to the National Championship. The guard from Wakonda, Illinois, stepped up when sophomore guard Jarrett Culver was off.
In the matchup, Mooney matched his career-high 22 points, put in four three-pointers and shot .500 from the field, according to Tech Athletics. In the second half, Mooney was three for five from behind the arc. The only other time the guard led the team was against Texas when he put up 22 points.
With Culver not having his normal night, Tech coach Chris Beard said Mooney had more of a chance to get open and shoot the ball. Mooney's talents helped the team, Beard said.
"He's obviously very, very talented, but the thing that really impressed me tonight was just his courage, just to be able to make those big plays and want to be in those moments," Beard said, according to the NCAA. "When Culver was — I'm not going to say struggling a little bit, I think when Michigan State was focused on Culver so much, Matt had the courage to step up and take those shots."
After Culver scored just one point in the first half, Mooney evened things out. Due to the first half being slow and low scoring, Mooney scored nine points. The second half picked up, and the grad student put up 13 points in the tail end of the game, according to Tech Athletics.
This season, Mooney is averaging 11.3 points per game 3.2 rebounds and 3.2 assists, according to sports-reference.com. Last season when Mooney was at Air Force, the guard averaged 18.7 points per game.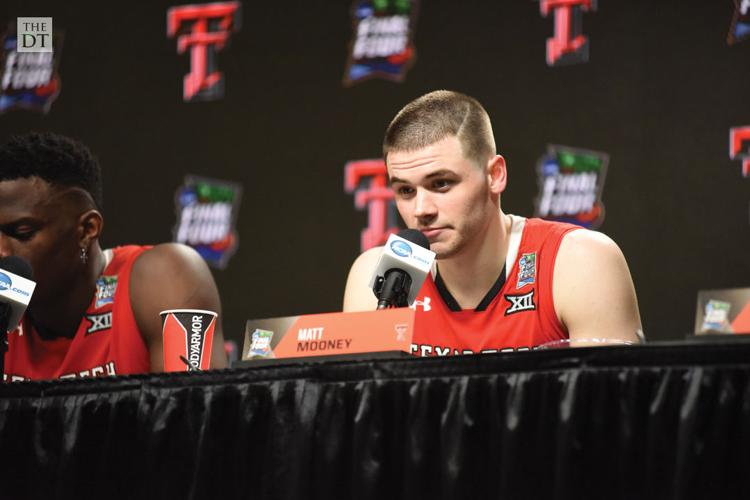 Mooney does not get much spotlight because of Culver and sophomore guard Davide Moretti. In the 37 games the team played this year, Culver scored the most points in 28 games, Moretti scored the most points in six games, and Mooney scored the most points in three games, including against Michigan State, according to Tech Athletics.
The championship game on Monday, April 8, against 2-seed Virginia will be a challenge for Mooney and the rest of the team, but look for the grad student to continue his hot streak in his last collegiate game.