In an op-ed piece and video presented by presidents and vice presidents of the 10 Big 12 Conference schools, a new campaign to fight the stigma surrounding sexual assault was announced.
The campaign, dubbed Big 12 Together, brings awareness of sexual assault on university campuses and helps raise an understanding that sexual assault does not just happen in certain places, Ben Sharp, Texas Tech student body president, said.
"The public is generally growing more aware of the problem, and as awareness increases, people feel more empowered to talk about their own experiences that, maybe prior to, they had," Sharp said.
According to a document provided to The Daily Toreador, Tech's SGA found statistics on sexual assault that had a grim outlook.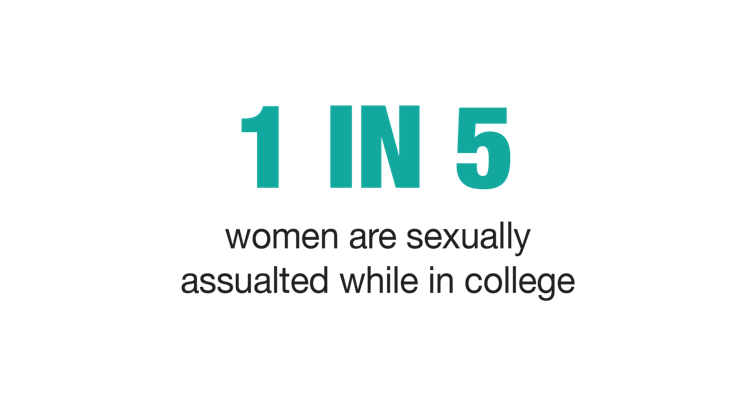 Many women report being sexually assaulted within their first four semesters at a university. Around 90 percent of sexual assaults are perpetrated by acquaintances of the victims, 34 percent of multiracial women are victims of sexual assault, and gay and bisexual men are 10 times more likely than heterosexual men to experience sexual assault, according to National Institute of Justice statistics.
To raise the awareness of sexual assault prevention and campus resources, the heads of all 10 Big 12 student governments got together for a conference in November to discuss the problems in depth, Binna Kim, vice president for University of Texas Student Government, said.
This outreach to other universities stems from her campaign platforms at UT Austin, Kim said.
"My main focus for this year was the internal impact at UT and an external impact across the country," Kim said.
The idea to have the different schools collaborate started with Kim because, even at her own university, that she hardly had any knowledge of sexual assault and resources for sexual assault survivors. So, during the annual Big 12 Student Government Conference in November, Kim said, she presented the idea to the various executives.
Since that conference, and a little while before that, Sharp said, the vice presidents from the various schools discussed ways to put the word out about sexual assault resources. For the Big 12 Together campaign, the student government executives put together a video, along with their op-ed piece, that speaks of the importance of sexual assault awareness and comforts
survivors of sexual assault.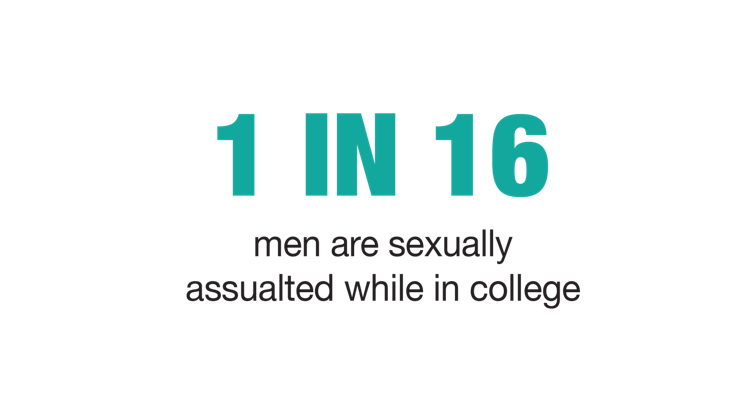 Most of what is advertised through the campaign pertains for resources after an assault happens. The thought most people have moving forward is how to stop this type of violence altogether, Sharp said.
"That's really the great question here. This issue has been brought to the forefront, and now that it's there, what do you do with it?" Sharp said. "How do you empower — specifically in our case, Red Raiders — to tackle this problem head on? I think what it ultimately comes down to is something that we've preached all year, this concept of a Red Raider family and a family
stands up for each other."
From Kim's experiences, there was a shock that came with the realization that there is a sexual assault problem on campuses. That should not be the case anymore, Kim said, and students should be aware of sexual assault problems and methods for preventing the attacks from occurring.
Lack of that knowledge makes people and their communities vulnerable to such violence, she said.
"Just wanting to create that awareness was that first spark of interest, but with that being said, I've been working in this area for about two years now and learning a lot," Kim said. "I think initially it's very awareness focused, but also know that the work just can't stop there. My main focus for this campaign is for it not just to be a shallow awareness campaign."
Using the platform of the Big 12 is an effective way to spread the message further than an individual university, she said.
But in working with all the different schools, the executives have found there is no one-size-fits-all way to combat sexual violence, Thad Brock, Tech SGA chief of staff, said.
"Each campus does different things, whether that's marketing, programming. All of that is scaled towards the culture," Brock said. "So, things at Baylor may not work at Texas Tech."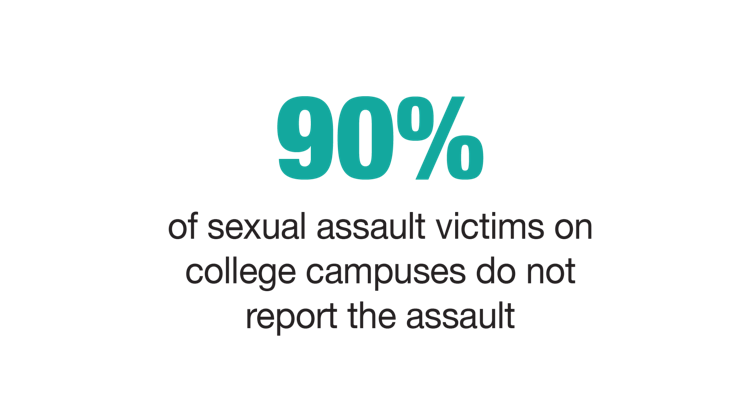 It all depends on the individual school's perspective, and who and what resources it may have at its disposal, Brock said. So, there is now an even larger push with Sharp's current administration to fight the stigma that surrounds sexual assault, teach people about the resources available and step-up efforts to prevent the violence.
The Tech SGA officers are within their last month of their administration, Sharp said, but he encourages the next administration, whether it is headed up by Fearless candidate Hunter Hall or Raiders Empowered candidate Robbie Meyer, to take this initiative seriously.
"What I'm wanting to encourage them to do is consider ways in which they might educate the student body on peer intervention, which I think is the ultimate way to curb (sexual assault)," Sharp said. "And then, additionally, to just continue to promote awareness of different resources that Tech has."
This is a peer-to-peer issue that can and should be stopped, Kim said. There are no outside forces that come into campuses that factor into sexual assault. The solution is simply to make people aware of what constitutes consent.
Putting this campaign together with 10 universities was difficult enough, Kim said, but the more challenging part will be to have it continue. This is why it is important for the various student government bodies to take control of what is going on in and around their campuses.
"I knew the platform of the Big 12 Conference would be larger than the university alone, but how can we take a step further in making sure we're focusing on prevention?" Kim said. "So, the survivors on our campuses are not just seeing this video and saying, 'OK, cool, another campaign video. How does this help me as someone who has already faced this?'"