Many know late Gerald Glynn "Dirk" West's role in creating the cartoon of Old Red, who would later be adapted to the Raider Red mascot. But behind every artist, there is someone who acts as a source of inspiration.
Mary Ruth West, Dirk West's wife and mother of Old Red, died at 89-years-old Saturday morning. Whether it be the support she provided her husband, who was a Tech alumnus, Lubbock Avalanche-Journal cartoonist and former Lubbock mayor that died on July 26, 1996, or her support for Tech, Mary West impacted the Tech community in multiple ways.
---
Bill Dean, associate professor in the Tech College of Media and Communication and an adviser for the Saddle Tramps, said he has known the Wests for many years both as colleagues and as friends. He said Mary was someone everyone should have gotten the pleasure to know.
"She was a lady, a true lady," he said. "Kind, generous and supportive."
Raider Red started with Dirk West drawing different versions of Raider Red to be printed in the Saturday morning paper, Dean said. It was something everybody looked forward to and got a good laugh out of.
"Well, of course, he had quite a flare. I'm not exactly sure when they got started, but of course, most of them are related to football and just Tech sports…I think he upset some people with some of those cartoons, particularly the Aggies, that seemed to be a favorite target of his," he said.
Jim Gaspard, the first Raider Red, asked for permission to use the cartoons as a map for what Raider Red should look like, Dean said. West decided to give the school the copyright and was very supportive of the efforts to raise money for Raider Red's costumes as well as gathering support.
"I think she was very generous in that regard," Dean said. "I think that their loyalty to Tech is probably the greatest characteristic that they displayed."
---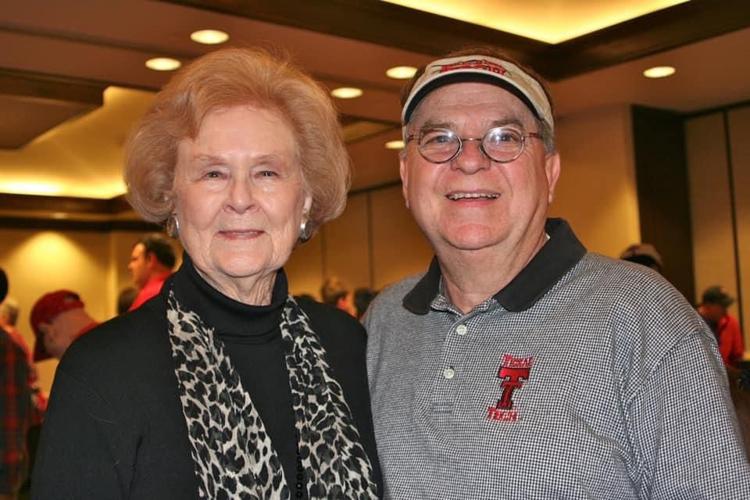 Gaspard, a Tech alumnus and the first Tech student to be the Raider Red mascot in 1971, said he received a call from Tim West, Mary West's son, Friday morning regarding how she was put in hospice. Later, Gaspard said he started seeing Facebook posts regarding Mary West's condition. It was not until Saturday that he learned she died.
Regarding how he knew Mary West, Gaspard said one has to consider how Raider Red came to be.
In 1971, the Southwest Conference would not allow animals, such as the Masked Rider's horse, to travel to out-of-town games, Gaspard said. This led to him designing a shadow mascot that would be able to travel with the sports teams.
That spring, Gaspard presented the Raider Red mascot, which he made out of chicken wire and paper mache, at a pep rally on Sept. 9, 1971. With the help of his wife, Dinah Gaspard, he chose the name Raider Red, which would be used by Dirk West later that year.
Gaspard, who is now retired from a career in real estate investment management in Dallas, met Mary West during a Tech Homecoming Parade, which took place sometime after Dirk West died. Gaspard acted as the grand marshal for the parade.
"Raider Red was the connection to my relationship with Mary Ruth and Dirk and the family all these years," he said. 
After meeting her for the first time, Gaspard became friends with Mary West and would continue to visit her when he traveled to Lubbock.
"You know, Mary Ruth, she's just the sweetest lady," he said. "As time went by, Raider Red kind of became more and more of an essential part of the Spirit Program at Texas Tech."
Even though the Masked Rider was the primary mascot of Tech, Gaspard said Raider Red was special, as he was able to travel to games and appeal to a lot of people. From then on, Mary West was a big supporter of Raider Red.
"We were so sorry to hear about Mary Ruth's illness," she said. "She was always there to support [Raider Red]. She came to all the Passing of the Guns ceremonies."
Mary Ruth was a genuine, sweet lady that everybody loved, Gaspard said. 
"It's so sad that we won't be able to give her a very personal send-off with what's going on with the coronavirus," he said. "But I know I would be there in a heartbeat."
---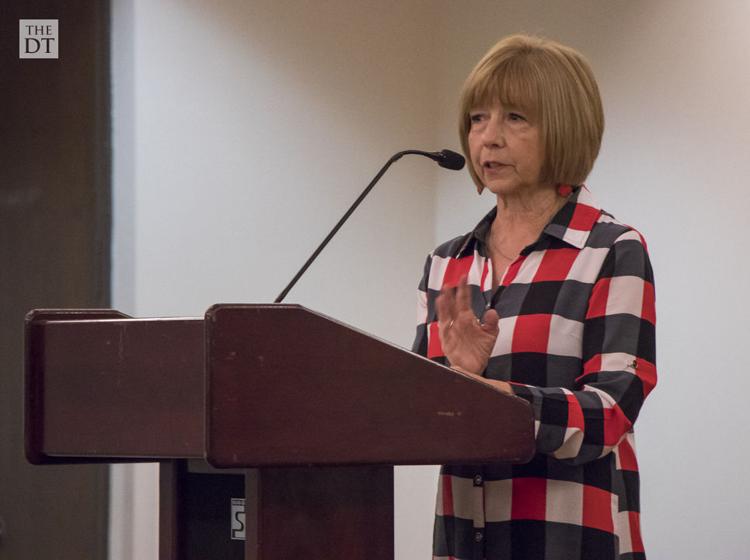 Stephanie Rhode, program director of the Tech Spirit Program, said Mary West was very involved in Tech sports games and the Spirit Program. 
When Rhode got her position in the Spirit Program in 2003, she said she always wanted to know more about the West family and the history of Raider Red, as she always saw Dirk West's cartoons in the Lubbock Avalanche-Journal. She looked up Mary West's contact information and called her directly.
"It was the beginning of a really special friendship between the two of us at that time," she said. "And she told me, I think, maybe after Dirk had died, that I don't know, that many people had reached out to her, so she was always really, really appreciative that from that point on she had a relationship with the Raider Red program."
In addition to this relationship, Rhode said Mary West always made an effort to meet the new Raider Reds and invite them to her house where Dirk West's memorabilia could be found. Mary West would always tell students what Raider Red really means for the university.
"They loved her," Rhode said regarding past Red Raiders and other members of the Spirit Program. "They reached out today. They're all hurting, all the ones that had the opportunity to spend any amount of time with her."
Even though the Raider Red selection process is on hold due to cancellations resulting from the COVID-19 pandemic, Rhode said Mary West will be missed.
"It's hard to imagine going forward without her," she said. 
---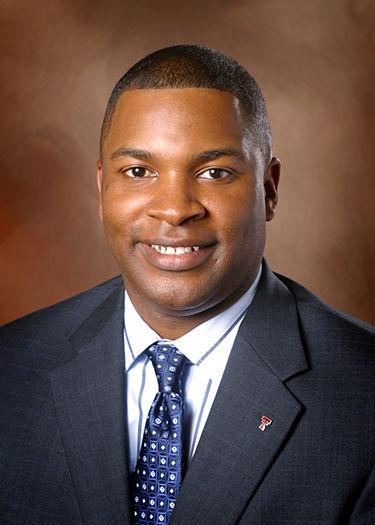 Chris Snead, vice president of operations and engagement for the Tech Alumni Association and senior sponsor of the Saddle Tramps, said being a member of the Raider Red committee, he got to work with West and her family closely.
"She was a great lady … she loved the program and she loved the way that the students that portrayed Raider Red honored the tradition," he said. "She was very worthwhile at preserving the tradition of Raider Red that her husband created. She was just a great ambassador for the entire program."
Although West was calm and reserved, Snead said she loved the program. She was appreciative of the way the university and the spirit programs, specifically, the High Riders and the Saddle Tramps, took care to honor the tradition and allowed it to flourish.
"You know, she could have very easily been difficult, not to say that she ever was. She could have very easily made it hard for Texas Tech to continue the tradition or made it hard for Texas Tech to do anything to change the tradition, but she was very accommodating," Snead said, "and I think it was because of the way that the Saddle Tramps and High Riders and the spirit programs at Texas Tech treated the program."
Because of West's contribution, Raider Red has been a part of many Tech traditions — bowl games, the Final Four, the College World Series, presidential inaugurations, parades — and has grown into much more than the paper mache head Jim Gaspard created from Dirk's original drawings, Snead said. He has become a part of Tech's culture.
Raider Red is looked at as one of the icons of the university, and it would not have been possible without Mary West.
"She loved Texas Tech; she loved the Raider Red program," he said, "and I think that (people) need to know that she's allowed it to happen."
---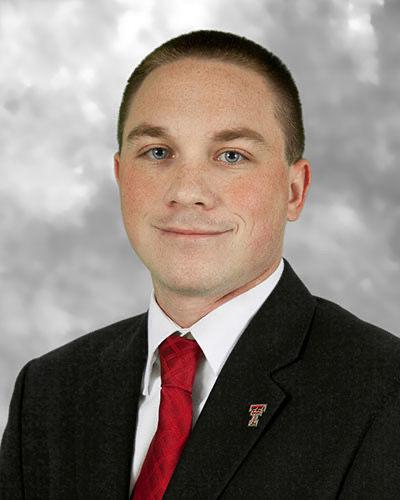 Ben Montecillo, former Saddle Tramp and president of the Saddle Tramp Alumni Association, said he never had a relationship with West because he was not Raider Red, but would hear the best things about her from the other members who interacted with her.
"Early on I kind of knew her from a distance. To me, she was kind of one of those people, you know, of great Tech history," he said. "But in recent years I have been fortunate to get to know her through various Saddle Tramp alumni reunions and Raider Red reunions and have been able to, you know, speak with her and talk to her. And really, you know, she was one of the best, you know, caretakers of tradition."
Many of the Raider Reds at the time would spend time with West and bring her memorabilia or pictures from different games, Montecillo said, and in return, she would give them the first editions of prints of what Dirk West had drawn up of Raider Red over the years.
West was always generous with her time and the stories that she would share, Montecillo said. After one spoke with her, it was as if they had her spirit back in them, which was a good remembrance of why they did the things they did.
"So it was always like just a jolt of energy and passion and, and in all love of Texas Tech," Montecillo said, "and so, you know, you always just got that sense of pride after visiting with her for a few minutes."
As the Southwest Conference instituted a rule that teams were not allowed to bring live animals as mascots to games anymore, Raider Red played an integral role that could not have been possible without West's contribution to Tech, Montecillo said. The team was able to travel with Raider Red and bring a piece of Tech with them wherever they went.
Without the Wests, Montecillo said the Red Raiders would not be who they are today. They brought Raider Red to life and gave him the spirit fans know and love to this day.
"Through Raider Red, we were able to take that spirit and the embodiment of the Texas Tech spirit and take it, you know, all over the country to help represent us," he said, "and it just became a sense that a lot of that spirit really came from the West family. I mean, they were always great Saddle Tramps, always very supportive."