Dr. Tedd Mitchell joined the Texas Tech System when he became president of the Texas Tech University Health Sciences Center. In the last five months, he has gone from working solely as TTUHSC president to interim chancellor in August and the sole finalist for the position in October. Now Mitchell is making sure TTUHSC and the entire System are ready for the legislative session with four exceptional item requests that could change the outlook of the System. The Daily Toreador sat down with Mitchell as the session gets into full swing to reflect on his time with the Tech System, the transition into the chancellor role and his plans for the future.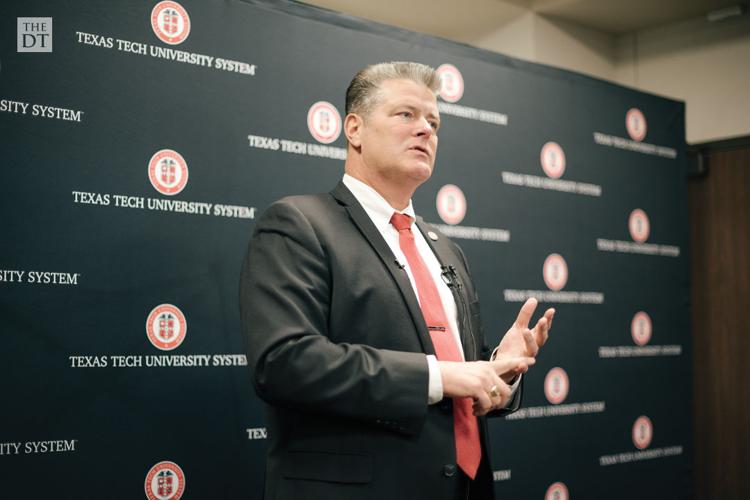 ---
Q: What has the transition been like from solely being TTUHSC president to TTUHSC president and chancellor?
A: It's been extremely busy. Not just because of the change in the position, but also because of the timing of it. As you know, the state of Texas does a session, a legislative session, every other year on odd numbered years. And typically, on that even numbered year, the system and all the universities are working on their budgets and other things so that by the fall of the even year, you're trying to get everything ready for session.
Well so, changing horses in the middle of the stream in October, that was a challenge, only because there was so much going on already. The downside is it was really, really busy because we're getting ready for the session, the upside was it was really, really busy because we're getting ready for the session.
So right now, everybody's just in the mode of kind of hanging onto your hat because we've got until May to get everything done.
---
Q: Since you've stepped into the chancellor role, how have you been working with the other university presidents as no longer just one of them, but as the chancellor and you're getting ready for session?
A: We've got great leadership at all the universities. These are folks that we've all been friends for years and this is how good it is – each of the universities for this legislative session has one specific exceptional item priority.
Each of the presidents is well versed on all the universities' priorities so that when any of the four presidents are in Austin or in Dallas or in Amarillo or in El Paso, they can actually speak on behalf of the other presidents.
So, if Brian May from Angelo State is visiting with somebody in Austin and something comes up about the dental school in El Paso, he's very well versed on it. So, he can explain to that individual, whether they're a lawmaker or just a citizen or a lobbyist or whatever it may be, he can explain to them why we need it and why it is we're looking for it.
If Lawrence Schovanec is in Austin for something or in Dallas for something and something comes up about Angelo State, he can tell them about what a great university it is for first-generation students and why their ask at the state level is so important for student enhancement.
That's the way we work together so that we're not a big system like UT or even like A&M in that we don't have a number of universities like that. But what we do have is we have a flexibility and a closeness with our administrators that makes us, in many ways, more effective, I think.
---
Q: In the system and all the institutions, is there any one project you're excited about presenting to the state legislature and getting the word out to the public?
A: Sure, of course, the Health Sciences Center project are you kidding? No, let me tell you what we've done. I am equally excited about all four of our initiatives.
Typically, during session, you do this – we'll go down and we will each present our base budget. The base budget has stuff that's extremely important for the students and the researchers, so it's looking at things like formula funding that the state provides per student, the amount of money that they give you. The state will provide higher education assistance funds, funds that come in for infrastructure that you need for researchers and for students. So, there are certain things that every university in the state needs for the operations of their university – that's your base budget.
Then there's a list of what are called exception items, and that's one where they come in and say, 'OK, McKenzi, you're the president of this university, what would like to do, if we have additional funds, what would be a priority for you?' With each of our universities we'll come in and typically you'll have three, four, five things listed out over here that if there are funds available, we would like these things. Here's the strategy we have utilized during this session – we're not doing any of that.
Each university is going in with one exceptional item.
One.
There's an important reason for that. If you have a list of a bunch of things that are all your biggest priority, well then you actually don't have a biggest priority. The second thing is to make sure the folks in Austin, the legislatures, know, we're doing everything we can to be really good stewards of the state's money, the people's money.
Because if you look at the legislative session, when you have a legislature that only meets every two years for 140 days and they have to do all the business of the state for the upcoming two year period, every university, every community college, every independent school district, every health-related institution and every agency so TxDOT, DPS, we all have to get it done right there. And everybody has really important initiatives, everybody does.
So, if everybody goes down there with a big laundry list and they want everything they're asking for, after a while it gets to be really difficult for the legislatures to say OK help me out with this, pick and choose or me. We've already done that. We've vetted it on the front end, and strategically we're going down to make sure they understand we're being laser focused for the universities.
---
Q: The Tech System is known for its philanthropy efforts and having donors and an alumni base that spreads way beyond the West Texas area. How do you think that wide-spread support of the system that might not be in politics necessarily may still help y'all in the session?
A: I think it'll help us tremendously for any number of reasons. Firstly, right now it's already helped us because when you walk in to the session for the academic programs and say, 'Listen, we already have people, that include our alumni, that have put up a lot of money for this.'
Already a lot of our alumni have already contributed up in Amarillo for the vet school and in West Texas for the dental school. Already on the front end that's happened.
Moving forward, one of the things that we really do focus on with alumni is to get scholarships endowed. So, it's not just giving money for students this year, next year. But it's really putting an endowment on it so that in perpetuity there's money for kids to come in with scholarships.
The other thing is, you have to remember most of our alumni don't know the story about the vet school or the dental school, so getting that information to them and letting them hear about the need and letting them hear about the plans we have, including getting them excited about it.
Keep in mind, you said this earlier, they don't just live out here, they live all over. If we can get them the story and have them understand the need for this for the rural areas and for the state of Texas, they live in other people's districts. If they're living over in a district in Allen, then if they bump into their state rep or their state senator somewhere, they're then empowered to say, 'Listen, you may or may not know this, but I went to Texas Tech. They're talking about a school out here for this or for this or for this and let me tell you about it.'
It gives us a larger, a wider voice when we're talking to folks in the legislature. Not from the standpoint of trying to do it for turf battle or anything like that. Purely doing it from the standpoint of meeting a need.
As I said, if you can tell your story about addressing the need and make sure that folks that love Texas Tech and love West Texas are also given the right information they need to tell the story, then it just helps us get the message across to people in Austin.  
---
Q: A lot of people talked about, when you stepped into the chancellor role, they were a little concerned with how you might do in session because not having political experience or anything. You've worked on president's councils before. How do you think that will help you in the session at least be familiar with the working of the legislature?
A: The story of my life has been stepping into positions folks didn't think I was ready for. When I first started at the Cooper Clinic there were people that thought I was too young to be working there. They used to tell patients when they'd ask how old I was they'd say he's in his 30s when I wasn't. When I took over at the Cooper Clinic, I was younger, and there were folks, 'Oh, I think he's too young to do that' and it worked out OK. I had to learn a lot, but it worked out OK.
When I actually started at the Health Sciences Center, I came from a private system, I didn't come from another academic system and there were questions about that. But, if you talk about the administrative side of things, most of what we do is dealing with people.
To the legislative session, and I understand this absolutely when people say, 'Well, he doesn't have a political background.' To me, it's not about going down there and trying to play politics or to twist politic arms. It's not about that at all. It's about being able to consistently, passionately, confidently tell them the story of what folks out here need, No. 1. But not telling them, you need to do this because you're nice people and we've got our hand out.
Because No. 2 is helping them understand how profoundly important this region of the state is for their wellbeing. And that's one of the big secrets of the state of Texas. You guys grew up in Dallas/Fort Worth did you think about Lubbock? I didn't. I grew up in Longview. I never thought about Lubbock. Not good, bad, indifference. Not because I'm a bad guy, it just wasn't on our radar. Lubbock might as well have been Las Vegas, it was just some place way out there.
However, if you look at our state as of today, the state demographer was talking about this last Friday, we are now in position, we have almost 29 million people in Texas, 87 percent of the population lives on I35 or east. Eighty-seven percent of the population.
We have 13 percent of the population in West Texas – 108 counties, 49 percent of the geography, an area bigger than 46 out of the 50 states, but we have 13 percent of the population.
So there are folks in Austin that will say, 'Well, wait a minute. Can we really justify spending a lot of money out there when you've only got 13 percent of the population?' At the surface that might seem to make sense.
But that 13 percent of the population provides all of the food, fiber and fuel for the state. And in fact, not just for the state but for the nation. The nation's No. 1 producer of beef is the panhandle of Texas. The nation's No. 1 producer of cotton is eight counties around the South Plains and Lubbock. The nation's No. 1 producer of gas is the Permian Basin.
So, the folks in Austin need to understand they've got to protect the people that provide for them.
If you live in Allen and for a special occasion you like to go eat at Del Frisco's, you better be thanking people in Amarillo because that's where your beef came from.
If you live in Sachse and you like to drive down periodically to go to NorthPark Mall to buy fancy clothes, you better be thanking people in Lubbock because that's where your cotton came from.
If you drove in a big ole fancy pickup truck, you better be thanking folks in the Permian Basin because that's where your gas is coming from.
That's the story. You don't have to be a politician to tell that.
Our job in administration is to make sure they understand that by West Texans taking care of business out here, West Texans take care of the rest of the state, and to an extent, the rest of our country.
---
Q: Is that what you plan on telling people in the session?
A: You bet. Everybody I can stop, you better believe it. Because it's the truth.
---
Q: Looking forward do you plan on continuing to serve as both HSC president and the chancellor?
A: I do, I do. Remember my training, I am a physician, I'm a doctor by training. My roots are in healthcare. My roots are in health education.
I want to continue to serve both roles, but I also think it does give me a little bit of a different perspective having been a president of one of the system's universities before coming over to the system office.
Right now, we're just going to get through session and see how everything goes. Right now, it's a busy time for all of us.
My absolute plans are to keep both, we have, like I said, great people. If I didn't have great folks in both of these buildings, there's no way I could do this.
---
Q: Is there anything else you want to let people know about within the system right now?
A: By the end of this session, the absolute expectation is that our system will be profoundly changed with the initiatives we have. With the mental health initiative, the Angelo State initiative, with the dental school in El Paso and the vet school in Amarillo.
Our university system will be profoundly different in June than it is today, and we're excited about it.
---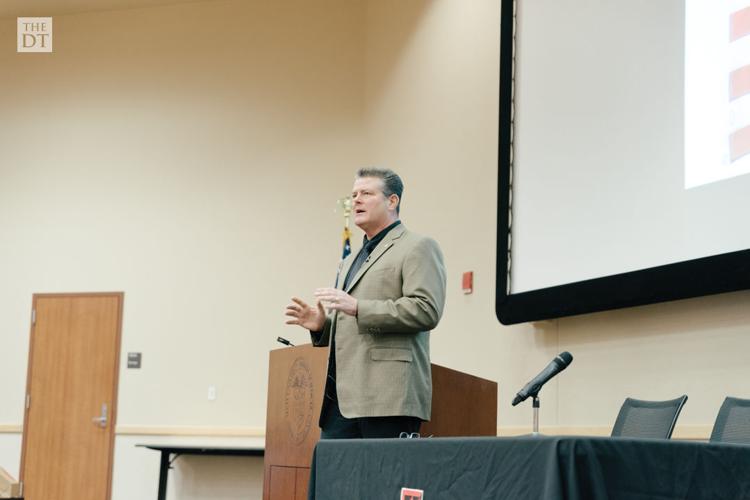 ONLINE EXCLUSIVE:
Q: What is a typical day like for you wearing two very important hats for the system?
A: Let me say it like this – we have a wonderful team of people at the system administration, we have a wonderful team of people at the Health Sciences Center, and I'm talking about the people that work directly with me, and that's the only way that it's possible. 
As far as the day goes, my day is probably not much different than most folks that are in administration. You get up early, go workout do my thing get up here, then the day is gonna be whatever it's gonna be. 
There's a schedule you always set out to start with, but invariably things pop up here and there. But it's all good stuff. It's all good stuff so it's been a lot of fun.
---
Q: Three regents' terms expired Jan. 31 – Chairman Lancaster, Esparza and Francis. New appointments and re-appointments can happen at any time during the session, so how are you working with that knowing that at any day now you could potentially be working with new regents?
A: The governor's office, most often, every time when you have the new regents' appointments because they're doing this not just for us but for systems all around the state, they keep their cards close to their vest.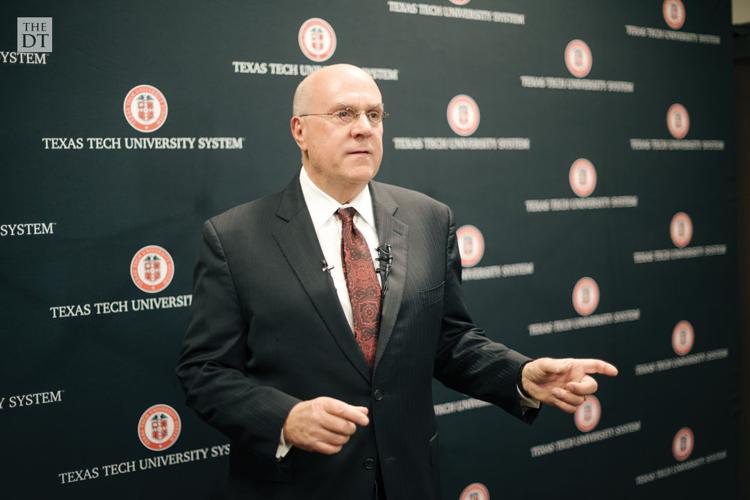 There are lots of folks that have their name in the hat to do this. Here's the thing though – anybody they would appoint or reappoint at Tech, they're always people that love the system and that's part of the criteria when people are applying to be a regent. That's one of the things, they look for people to have a connection back to the university or at least back to the region.
Invariably, regardless of whoever winds up being appointed, they're going to be people that will have a soft spot in them for what we're trying to do. The nice thing is, because we're in the middle of a session, we're already on a roll. We're already on a trajectory for what we're trying to do. Old regents, new regents, everybody's going to be on the same wavelength when we come through. 
Part of the job at the system is to help the regents understand the big pictures for the universities. So, the universities each have their strengths, the universities each have their priorities and our job is to make sure we can pull those things together so that we can keep the regents excited about what the universities are doing and so that we can tell our stories to the folks outside the Tech family that may not be as in tune with what it is we want to do.
---
Q: You mentioned the HSC project and you have the 90 year anniversary, the construction, the expansion. What is that going to do, not just for HSC but for the system as a whole?
A: Think of it like this – with a health related institution, part of the educational process is the patient experience for the students. 
So from the very beginning in 1969 when the school was started, you had to set it up in West Texas on multiple campuses because if you look you've got Amarillo 220, 250,000 people, you've got Lubbock 250, 300,000, you've got the Permian Basin with both cities together maybe 250,000, Abilene with 160,000, El Paso with seven, 800,000, we have to be able to use all our municipalities as much as we can. 
So, from the very beginning with the Health Sciences Center, it was set up to be a university across West Texas. For the communities, it has become over the last 50 years, the pipeline of the health care workforce for them. If you go back to the original mission of the Health Sciences Center – to provide health care providers for all of West Texas, the impact over the course of the past half century has been substantial. 
I'll give you a statistic. In the mid 1960s when the conversation about the Health Sciences Center was just starting out here, for every one physician in West Texas you had about 1,350 people in the population. One to 1,350. You'd like it to be about one to 300. One to 400 maybe. Today, for every one physician you have 650 people in the population. So that ratio's been cut in half over the last half century. 
You can't go to pharmacies or to clinics or hospitals or anything around West Texas now and look on the wall and not see somewhere a Texas Tech diploma. That's been the impact.
So, the Health Sciences Center in many ways has been kind of the ambassador of the Texas Tech System for the West Texas region because you had the flagship right here in Lubbock with the vast majority of what they do here. Now the flagship has various locations around as well. 
But the Health Sciences Center, because it focused specially on provision of health care to communities was really from day one, really embedded in the fabric of the community.
---
Q: Since you took over as HSC president in 2010, is there any memory that sticks out to you as a favorite?
A: There's one that is probably the most profound memory and that's when I first started because we were in the middle of a recession and for the first time in the recent history, and I'm talking about going back several decades, the universities of the state not only were told that the next budget would be smaller, we actually had to send money back. 
So, we actually had to send 7.5 percent of our budget back to the state. That was a very powerful time and a very tough time. 
But as a consequence, we were able to really focus on those things that mattered most, we were able to really prioritize those things that were most important. That period of time was the most pronounced memory.
I'd say that one of the best memories I have at the Health Sciences Center occurred, this would've been in 2016, when GraduatePrograms.com ranked us as the No. 1 health-related university in the United States. That was a pretty good memory.
We had a lot of work and a lot of people and a lot of our different schools to make that happen for the university. We have a wonderful, wonderful group of deans, we have a wonderful group of faculty members, we have just an outstanding set of staff at the Health Sciences Center. 
As a consequence, over time we've been able to recruit in the best and the brightest and it's been a lot of fun. 
---
Q: There's not a senator on the higher ed or the education committee west of Abilene. Do you think that will have any impact on the Tech System as y'all continue your work in the session?
A: You never know what's gonna happen. 
I'll break it down this way, we have two initiatives of the four that are related to serving the students and serving the population – Angelo State's student enhancement and the Health Sciences Center's Mental Health Institute. Those are really primarily service asks. 
We have two big academic asks – one is for the dental school at the Health Sciences Center in El Paso and one is for the veterinary medical school in Amarillo. Those are academic asks.
If you look then at the higher ed committee on the senate side or the house side, if you look at the senate finance side or the house appropriations side, we've got to be able to make our case. We've got to be able to make our case to the folks that are not necessarily from this region on why it's important for them to spend money on academic interests in West Texas. 
I will tell you for both of those academic asks, we have profoundly strong stories. If you look at the dental school for Health Sciences Center El Paso, this would be the first dental school, the state currently has three dental schools – two UT and one A&M. so you've UT in Houston, UT San Antonio and A&M in Dallas which used to be Baylor College of Dentistry. Three dental schools. 
There's not been a new dental school in the last four years in spite of the fact that the state's population has been growing and growing. One of the things that has happened if you look at the population in the state of Texas, it's always kind of been like this but it's gotten much more pronounced in the last decade or two, the state demographer calls it the population triangle – Dallas, Austin, San Antonio, Houston, Dallas – that area. That's where, like yourself, like Chase, most of the kids have grown up in that area statistically. So, when they go back to school or when they go to school, most of them want to go back to those areas. Same thing when professional students that have gone to dental school, most of them wind up practicing in those areas.
If you look at the number of students that wound up in the West Texas area and in far West Texas in particular, it's really abysmal. As the years have gone by over the last several decades, the needs in the rural areas of the state, and in particular the rural area of the western part of the state, have gotten worse and worse, more pronounced and more pronounced. And so, it's a really easy argument about the need.
By the same token, if you look at the vet school ask for Texas Tech University, it's exactly the same story. You have a need that has been documented and has been discussed by the legislature since at least 1971.
In 1971 the Texas Higher Education Coordinating Board actually voted, 5-4, for Tech to get a vet school. Why? Because there was this growing need of large animal veterinarians and rural veterinarians that was going unaddressed. That's 1971. You have follow-up coordinating board reports in 1975, in 2002, in 2006, 2009, 2016.
The only thing that's different is we're now 50 years later and the problem is much worse than it was. The need is profound for both of these academic asks. 
What is also important, and this is exquisitely important during a session, these communities have stepped up like few communities do. The city of El Paso with private donations, they've ponied up $31 million toward the dental school effort out there. 
The reason you do that is you're trying to lower the bar for the state's investment. So, it tells the state we've got skin in the game, this is enough of an issue for us, this is enough of an initiative for us, that we're putting up our own money. 
Amarillo has come up with $90 million for all the facilities for the vet school. So, we got to the state and say 'listen, this is not only important to Texas Tech, this is important, more important, to this community that we serve. And it's so important that the community has put up $90 million so you at the state at the level don't have to worry about getting the buildings built. We're going to do that.' 
When you go in, senate finance, house appropriations, higher ed both sides, whether or not they're folks for West Texas per se, if they understand as Texans that we're trying to be good stewards of the money, that we are trying to do everything we can to carry our part of the load and that we have a need that's going unaddressed, I'm confident that folks of goodwill will make the right decision.
---
Q: For Tech you were talking about the vet school and for HSC the Mental Health Institute. It seems like those two projects are less focused on those individual institutions but have a lot of play between the two and are almost joint projects in some respects. Why are these projects set up this way?
A: They do for several reasons. Let's talk about the mental health thing. On the mental health side, in a broader sense medicine today is a team sport. If you're talking about the delivery of health care, you need a team of people, not just a physician. For mental health, it's a team sport as well. 
So, you're not just talking about the psychiatrist. You're not just talking about pediatricians and family medicine doctors and internal medicine doctors, you're also talking about licensed professional counselors, you're talking about marriage and family counselors, you're talking about psychologists, you're talking about an array of professionals, many of whom are educated at TTU, not at the Health Sciences Center.
But when you're trying to have as large an impact and throw as big a net as you can, you need all hands on deck. You need everybody contributing to the service of the community. 
So if you look at the Mental Health Institute, it makes sense that we're working the Health Sciences Center and the TTU side to develop that team, to develop that cripple mass of people that you need to do this. 
With the veterinary medical school, it's a TTU project and it makes sense to be a TTU project because Texas Tech is one of the best ag schools in the country. At the end of the day, it's an ag school thing. The pre-veterinary medical degree is an animal sciences in the college of agricultural sciences. So, it makes sense that it's housed there. 
However, the reason it's in Amarillo is Amarillo is the epicenter of the nation for beef, the beef industry. Texas is the largest producer of beef in the United States, this is a history that goes back to the late 19th century. So, this is something if you look where the need is, it's in the panhandle of Texas. In the panhandle of Texas currently, in Amarillo, we have a huge Health Sciences Center presence. 
Even though it's a TTU project through CASNR, it will be located on the Health Sciences Center campus in Amarillo. That's important because of what's called a one-health concept. 
If you talk about one health, what does that mean? 
Diseases that impact animals, very often, are diseases that impact humans. If you look at what are called disease vectors, so if you look at ticks and fleas and mosquitoes and the like, there's a lot of disease transmission between people and animals with that. Then if you look at it from an educational perspective at the delivery of a curriculum, it doesn't matter whether you're going to be a pharmacist, a physicians, or a veterinarian, penicillin is penicillin. Sulfa is sulfa. Beta blockers are beta blockers. 
Medications are all the same, drugs are all the same. 
There's an opportunity for an educational interprofessional approach that quite frankly nobody else can do that, but it's because of the co-location. There's also an opportunity then for research. We have up at our Amarillo campus, we do a lot of research on vaccinations. 
Well there's nothing more important than getting it right than vaccinations for animals and vaccinations for people. It's just an example where you've got a lot of cross pollination which is readily built in. 
---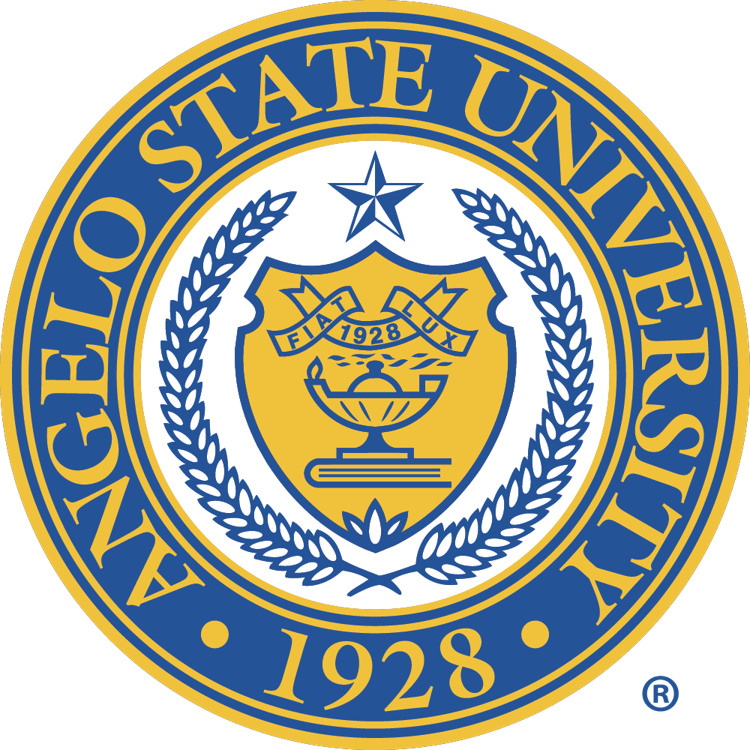 Q: Of the four institutions, three of those main priorities at those three institutions are degree programs essentially. You've talked about Angelo State being more student focused, student success, academics. What is the system looking to get out of the session for Angelo State and some of the outcomes that might actually see on campus?
A: Angelo State is consistently ranked as one of the best regional universities in the United States. The Princeton Review every year ranks them very highly. They are an exceptional university and it's actually this really kind of secret gem in our system. 
One of the populations they focus on serving is the population of students who come from, who are first-generation college students, who come from lower socioeconomic backgrounds, who but for Angelo State, may not have has the opportunity to go to college. 
We grew up with our parents going to college and most kids from the DFW area would have. You had a knowledge about what college was going to be based on what your parents told you college was going to be like and a lot of kids at Angelo State don't have. Their first experience with anything collegiate is when they get there with no support from their family. 
The funding we're asking for from the state is to have what they call a freshman college. When these kids come in, they can get the counseling they need, they can get the support they need. 
It may be academic support that they're needing to beef them up on high school courses maybe that didn't quite get them what they needed, it could be personal counseling on things related to their finances, living in the dorms, whatever it may be. 
But it's a way to support the students on the front end so by the time they're hitting their second year which is then the first metric, making sure that your retention rate to second year is still good, and ultimately to make sure that they're graduating on time at the end of four years. Those are the big metrics you're looking for with that.
Follow-up metrics that you have – how are they doing academically with their GPAs, things of that nature. The whole focus is that we've got a population of students here, we've got a population of folks that typically don't get the service they need so what can we do for them. That's the ask for Angelo State.
---
Q: You've got military background and you spent several years in the Army Reserves. Tech is known as one of the best military and veterans' schools in the country. As chancellor, do you have any plans to help promote that or continue that ranking for that program?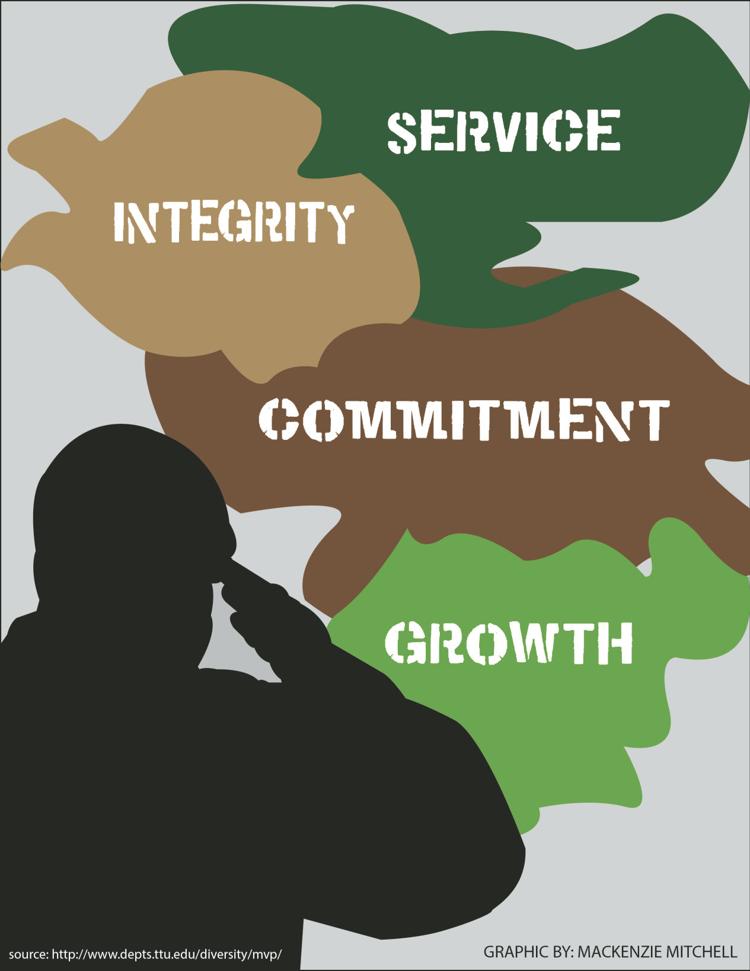 A: You better believe it. 
We just got our designation again this year at the Health Sciences Center as a military friendly university. Texas Tech has maintained a designation as a military friendly university, so has Angelo State, so has HSC El Paso. West Texas, Texas in general, is heavy about the military. Whether it's from Fort Hood all the way out to Fort Bliss, the state does a great job taking care of the people that serve. 
This is something is part of the Tech DNA going all the way back and moving forward it will always be a part of what we do. We try to make sure that folks that have served are given not only the right kind of recognition they need, which most everybody wants to do in general around the country, but also, they're given the right type of support they need. 
That's going to bring me to one thing I think is important for everyone to understand. When you talk about the Hazelwood Act, when you look at people that have served in the military and their legacy, their family members, there are a lot of really good benefits and the university level for them. 
The state helps to really support that by empowering through legislation the ability of the legacy members and the veterans to utilize the universities. It is something that costs the universities a lot of money, but it's still something, and when I say a lot of money, I mean millions and millions of dollars at Tech because it has the largest student population, but it's something all our universities have felt compelled to do because it's the right thing to do for veterans. 
Moving forward you better believe that taking care of veterans is part of what we're doing.
---
Q: Both of your sons graduated from Tech. As they were going through school at Tech and you were serving as president of HSC, did you ever see yourself sitting behind the chancellor's desk one day?
A: No. My job at the Health Sciences Center is one of the best jobs there is. We've got great people, we've got great students, we've got great faculty and staff, great researchers. It's a profoundly satisfying job there. 
The job at the system is also profoundly satisfying, not because of anything it does for me, but because of the impact the system has on this region. It's really cool. When both of my boys came out here, neither my wife nor I had gone to Tech, in fact nobody in our family had gone to Texas Tech, but Texas Tech University was a Godsend for both of my sons. 
Now I started out here in 2010, my daughter graduated high school in 2009 so she wound up going elsewhere – she went to Alabama. But when I started out here in 2010 and both the boys were still in high school, they'd spend weekends out here and things like that and over time they really came to love West Texas, Lubbock and Texas Tech. 
I will tell you, and I don't have to tell you this you guys know this, but it was one of the best experiences they had academically, socially. It really was a wonderful fit for them out here. I never thought about the idea of moving away from the presidency of the Health Sciences Center.
---
*Editor's note: McKenzi Morris conducted this interview while Chase Seabolt filmed it. Any references to McKenzi or Chase refer to the two of them.