As some students prepare to finish the semester and enjoy their summer, the recently elected Texas Tech Student Government Association executive officers will start working to ensure they are prepared for next year.
For the 2020-21 academic year, the Tech Together bloc was elected to serve as the next SGA executive officers. Hunter Heck, a junior philosophy and Spanish major from Panhandle, will serve as student-body president, Klay Davis, a junior animal science major from Florence, will serve as internal vice president, Faisal Al-Hmoud, a sophomore economics and finance major from Lubbock, will serve as external vice president and Charles Ramey II, an educational psychology doctoral student, will serve as graduate vice president.
These officers, who will take office on May 1, will succeed current SGA executive officers including David Rivero, SGA president, Emily Garcia, SGA internal vice president, Miranda Davis, SGA external vice president, and Adam Disque, SGA graduate vice president.
Whether it be new initiatives or initiatives in place from the previous administration, the upcoming executive officers have a variety of plans.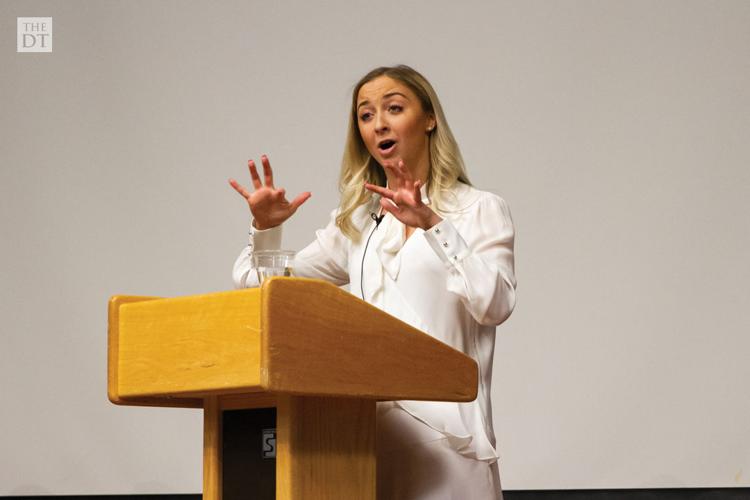 The Tech Together bloc were honored to be elected and are excited for the year to come, Heck said.
"Some of the key initiatives that we ran on were specifically safety, affordability and just student life," she said.
Regarding the safety initiatives, Heck said they want to look into a safe bars partnership, which will consist of working with local bars to provide training to staff to recognize early signs of sexual assault.
For affordability, Heck said her administration wants to consider different options for affordable textbook access. Open educational resources (OERs) are options Heck said her team and the current administration is considering.
Regarding student life, Al-Hmoud said for one initiative his team plans to work with Market Street for students to have better access to items.
"The idea behind it is we would collaborate with local businesses and they would form mutual financial agreements with Texas Tech allowing people with meal plans to use their dining dollars at market street," he said.
With this initiative, Al-Hmoud said he hopes there is an immediate impact.
"I think that, especially in a time like this where students might not be able to be on campus, this would be a really good way for the university to, one, make revenue and, two, for students to be able to use something that they would be spending on food anyways at a place that already has every option you could possibly think of," he said. "That was a possibility even if school was going to continue."
It also will be important to continue some of the current administration's initiatives, such as Barricading Broadway, which consists of blocking off parts of Broadway near campus during game days, Heck said.
Along with plans set to help the overall Tech community, graduate students are a specific part of the student population SGA continues to focus on.
Whether it be during his time as a graduate student or while on the campaign trail, Ramey said he has met multiple graduate students. While campaigning, he said he had three initiatives geared toward graduate students.
"The first one is finding affordable insurance policies for graduate students," he said.
International students are required to have insurance, Ramey said. In addition, some students may not have insurance.
Other initiatives include providing cheaper lunch options and creating a position for an international attorney that can help students, Ramey said. Whether one is studying abroad or is a student from another country, an international attorney would be someone that can offer advice.
Despite the initiatives the upcoming administration has in store, dealing with issues resulting from the COVID-19 pandemic may take priority as well.
The current situation is a challenge, as there is no set plan on how to deal with any issues, Ramey said. Knowing how to get started as the graduate vice president during this time also will be a challenge.
"Honestly, what I have been doing is I have been contacting the former graduate vice president, Adam Disque, and getting a rundown on what's going on," he said. "We talked a few times, so I can get an idea of what am I stepping into, what do I also need to know in advance, what am I going to be responsible for, what are the roles I don't know about that requires my attention." 
With his team, Ramey said he wants to brainstorm and plan to ensure progress is made on his initiatives.
"Honestly, right now, without being able to be physically near or even on campus to pick up any documentations, just utilizing our emails, our phones and Zoom just to try to close that gap and hopefully be prepared to step in," he said.
Regarding the campus closure that has resulted from the COVID-19 pandemic, Heck said the current university administration and SGA administration are continuing to listen to the students' needs.
"I think just mirroring that of the current administration in SGA and our Texas Tech admin," she said regarding how to prepare for any COVID-19 situation in the fall semester. "I really do hope that we make it back, but I know that if the decision is made to remain online, it will be in the best interest of our students and their safety and health."
To prepare for campus possibly being closed for the fall semester, Al-Hmoud said he and his team need to implement and plans and considerations now.
"We want to start looking at, now, how this is going to impact students, specifically students who don't receive support from family, who are completely independent financially and who have either been let off, have been fired or some other exogenous variable," he said.
In addition to campus closures preventing students from returning, they also may prevent the upcoming SGA executive officers from physically being in office come May 1.
Heck's original intent was to be in Lubbock to lay the foundation for the year, she said. In the event people are not allowed on campus during the Summer II session or the fall semester, her team will call and message members of Tech's administration, faculty and staff to make preparations for upcoming initiatives.
"I just think that being very approachable is something that's important to me, so that students know it is their interests that we're serving," she said.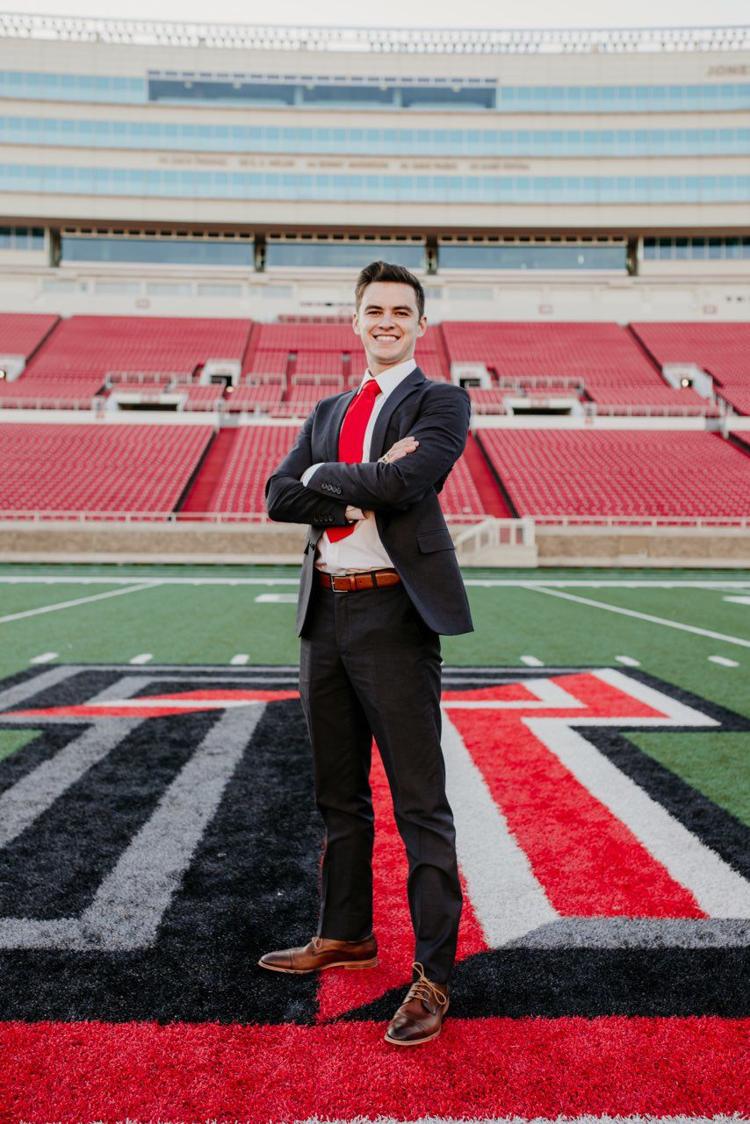 Regarding outreach to students, Klay Davis said he shared that sentiment.
"We got to have voices to hear to understand what the students want," he said. "And so, I would just encourage students to continue to reach out to the Student Government Association via technology, via our social media pages and all those things. We would love to hear from everybody."
The administration also will work with the coming SGA senators.
Being the internal vice president, Klay Davis said he will lead the Student Senate during the bi-weekly SGA meetings. Even with the turbulence cause by COVID-19, he said technology can be used to reach out to senators.
"If we didn't continue to go to classes in the fall, we could switch over to Zoom meetings for the Student Senate," he said.
To prepare for the upcoming year, Klay Davis said he and the rest of his team are in constant contact with one another. He also is working with Garcia to get her insight on how to operate as an internal vice president, especially during these turbulent times.
With these unprecedented times, Ramey he said he wants to be available to students, especially graduate students.
"Please let me know how I can help, and what we can do to make it possible for us to do better," Ramey said, "or at least feel some sense of comfort during these times."