Urbanovsky Park was filled with people, as children gathered to play games, people sat to enjoy a meal and animal lovers admired the petting zoo.
These activities and more were part of the Anti-Bullying Carnival, an event hosted on Sunday, Oct. 21, to raise awareness about bullying. This event gave attendants the opportunity to learn about bullying topics, enjoy the food and take part in other festivities, such as face painting, petting zoos and games.
The carnival, which promoted the need to end bullying and accumulated proceeds for Women's Protective Services, was a task for the Tech Ethics Project Group, a class project for the Introduction to Ethics course.
Justin Tosi, assistant professor of philosophy, teaches the ethics course and assigned the Ethics Project to groups of six students. With funding of $500, he said students are told to do something good for the community. The Anti-Bullying Carnival was just one example of how a group of students completed this assignment.
"This can be doing something for charity, hold an event, start a business, do something fun," he said regarding ways students could complete the Ethics Project assignment. "My job is not to tell them what's good, it's to help them think about the good and what's valuable and worth doing."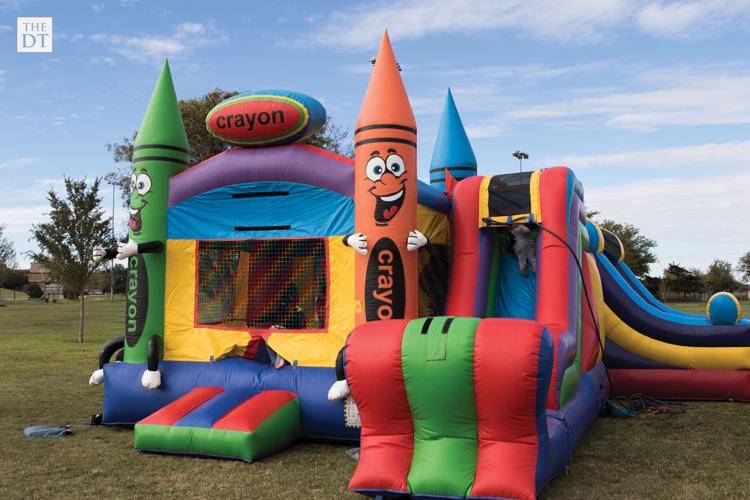 At the end of the semester, Tosi said his students must give a presentation and write a paper explaining why they chose a certain act of goodness. Whether it be to practice in a real-life situation or to utilize the knowledge a student has acquired, he said the Ethics Project is a way for students to learn about ethics through different methods.
"The reason that I do this is that there is some evidence to suggest that students learn more from experience," Tosi said. "Because it is an ethics class, I thought it would be a good way to make them apply what they're learning as they are learning it."
Whether it be through the carnival or other projects, Tosi said students in his class care about their projects and learn to face the challenges that prevent them from accomplishing their goals.
"As they do them, they're going to encounter moral problems. They have to make these tough decisions," he said. "Some other groups are putting together care packages for the homeless, others are volunteering their time. All of this falls under the umbrella of doing something good."
Regardless of the different projects Tosi's students are undertaking, the Anti-Bullying Carnival is one that specifically consisted of spotlighting the bullying issue.
With the need to raise awareness of bullying and violence, the carnival offered opportunities for people to learn about this issue and how to deal with it appropriately.
Brittani McDonald, a junior from Lubbock double-majoring in philosophy and psychology, is the leader for the Ethics Project group in charge of creating and running the carnival. Due to the many volunteers and leaders who attended the event, she said people can learn of the support systems available to defend against bullying.
"Just being able to reach out to the community and to the people who have been affected," she said regarding one of the goals for the carnival. "Having community support is important."
Whether it be friends and family in one's community or inspirational leaders, McDonald said it is important for people in a violent situation to have support.
"I know how important it is to be supported," McDonald said. "You have the whole community behind you."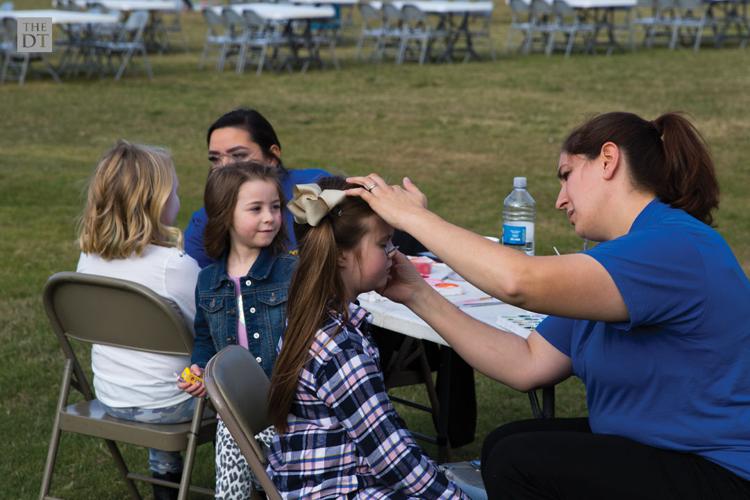 The community is one aspect of this carnival that acts as a source of support. Through the different organizations that were present at the carnival, people could receive different information about how to speak out against bullying.
Klay Pittman is the chief instructor of Pittman's Jiu-Jitsu Academy, a local resource aimed at teaching individuals and families the proper fighting techniques. Teaching people how to defend themselves is the main reason Pittman said he promoted the academy's services at the carnival.
"We're here giving people the gift of martial arts and self-defense," he said.
Despite the physical violence a person may endure from a bully, Pittman said he and other instructors teach students to not resort to fighting first. The TNT procedure is a bully defense method he said stands for talking to a bully first, notifying an authority figure and then tackling the bully with words and careful thought, not physical actions.
With different ways to deal with a bully, Pittman said fighting should not be the first solution someone utilizes.
"You have to be scared of them for them to have power," Pittman said regarding the need for people to display confidence against bullies. "The guy who knows how to fight can choose to walk away."
For some attendants and volunteers at the carnival, standing up against bullying is a mutual goal. Raising awareness and providing support for victims of bullying is one way some people at the event worked to achieve this goal.
Justin Austin, junior philosophy major from Arlington, is another member of the Ethics Project group responsible for the Anti-Bullying Carnival. Educating people about the issue of bullying is one hope he said the carnival achieves.
"Let people know they're worth something," Austin said regarding one of his personal goals.
His faith was the main motivation he said helped him make the most out of the Ethics Project assignment and the carnival.
"I believe in God," he said. "This is his way of showing his love."