Around the Texas Tech campus, wherever there may be a trash bin, one will find a recycling bin nearby. Recycling is the process of turning what would potentially be waste into a reusable material, this is significant because it means that environment is benefiting from our actions. Without noticing, people may not realize how their actions inadvertently affect the environment. 
One organization in Lubbock knows all too well how waste and pollution directly impacts wildlife. Open every day 8:00 a.m. to 6:00 p.m. and located at 3308 95th St, the South Plains Wildlife Rehabilitation Center is a non-profit animal facility which aids animals in hopes of later releasing them back into the wild. 
"We have a twofold mission statement," Gail Barnes, executive director of the South Plains Wildlife Rehabilitation Center, said, "to rehabilitate native wildlife and return it to its native habitat and environmental education." 
Barnes said she is primarily responsible for the wildlife that comes in, the oversight, along with the eventual release into their natural habitat. She said that every year, she is noticing more and more incidents with fishing hooks around turtles' legs, and an increasing number of eagles have been going to the wildlife center due to lead poisoning.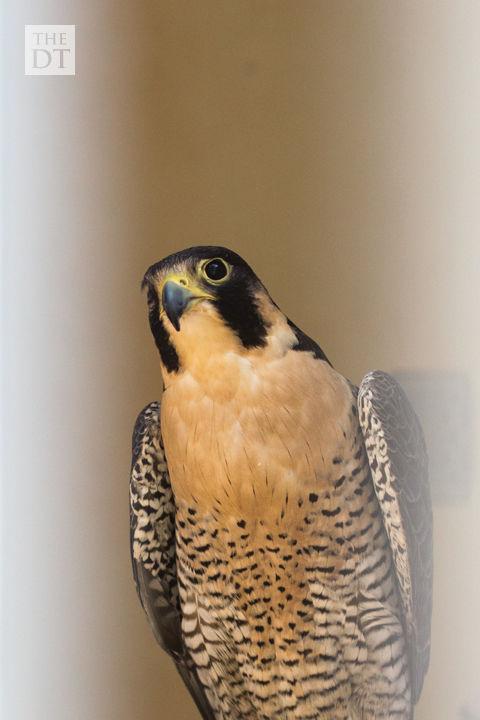 "Lead poisoning is due to the eagles eating fish from the lakes that have been contaminated with lead" she said. "We had a case of an eagle with lead poisoning around three years ago. We keep the EDTA out here in case of poisoning." 
The wildlife center receives phone calls from across the United States and the number of protected animals, which was increased from 290 to 3,200, and continues to grow annually, Barnes said. The greater quantity of animals also requires a greater number of volunteers to participate in helping the wildlife.  
Though every day is unique in the wildlife center, there are some procedures that are followed to best help the animals. A large portion of their intake this time of year are baby squirrels and birds. This is mainly due to people picking them up and bringing them in hopes of saving them. 
"When we get here in the morning, the first thing we do is check out the drop-box where people can drop animals off in," Sadie Bowling, volunteer with the wildlife center, said. "I usually treat all their wounds, get them on their meds and do whatever other duty I have to, like cleaning or preparing food." 
The general pollution which contaminates some of the lakes and parks of Lubbock have an adverse effect on the wildlife. This varies from fish being caught in plastic, to fishing hooks being found inside turtles. The damage that people accidentally are causing turtles and other species is a rising issue according to Maggie Hancock, a longtime volunteer for the center and proclaimed, "turtle woman."
"We have had many cases in which we've had ducks and especially turtles that have had to have their limbs amputated due to fishing lines," Hancock said. "When fishing wire gets tangled and wrapped around their legs, sometimes it tightens and can become deadly for the animal.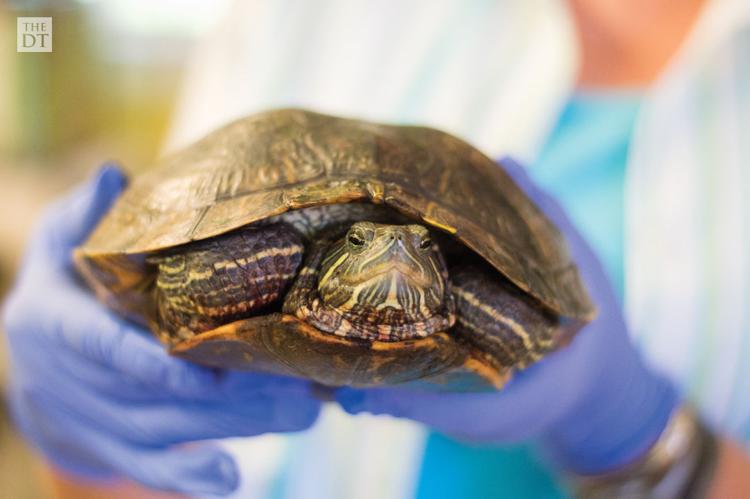 Another case pollution directly affecting the environment was an incident which left all at the wildlife center taken aback. A turtle which had recently come in due to a fishhook injury around the neck was sent to have an x-ray and was found to have a fishhook inside; however, the truly shocking development occurred a few days later. 
"I believe it was Tuesday when he ate, I have to feed them what they would find in the wild" Hancock said. "I was glad that he ate, but as I (came) in, I notice this thing floating which I originally thought could have been an egg or something, only to realize it was a piece of plastic." 
The turtle had defecated an entire plastic bag which had been blocking its system. This revelation shocked Hancock who would later go on to preserve the waste as an example of the effects of pollution on animals.  
Hancock continued to reveal countless encounters with animals that had gone through similar situations; from turtles that had been malnourished due to people giving them poor supplementations, to some painting their shells and inadvertently affecting the animal's respiratory system. At the core of all her stories was a message which depicted people's lack of knowledge on animals. 
"The wildlife center has a group of birds that are meant to educate visitors on the native wildlife," Sarah Fonville, a new volunteer at the center, said. "These birds all have something that makes them unreleasable to the wild either because of an injury or human imprinted."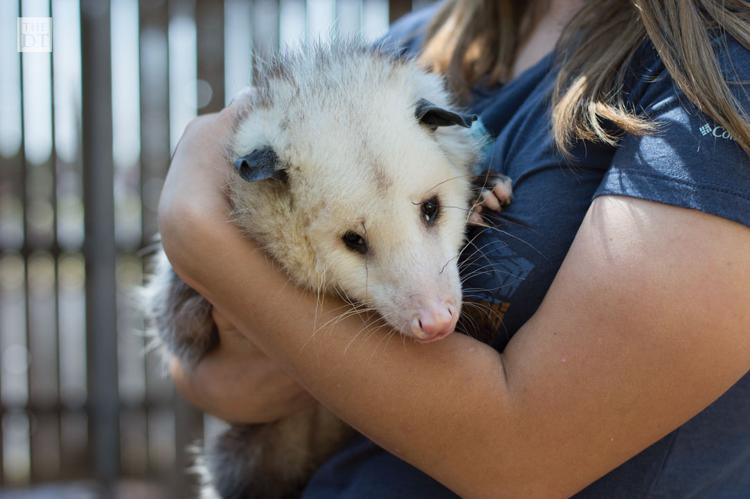 Among volunteers and staff alike, one key concept kept resurfacing; the need for environmental education. Luckily, the wildlife center is filled with a plethora of educational programs and opportunities which are designed to assist people in further understanding the environment.   
"We do about 102 environmental programs each year," Barnes said. "We have a TV show segment we have every Friday on KLBK called 'Wildlife Friday' which airs at 12:20, and we even have a Junior volunteer program in the summer months." 
If anyone wishes to volunteer to help and further understand the native animals, they may by visiting the centers website and filling out the volunteer application and liability waiver. During a volunteer's time at the center, they will have hands on experiences with the animals.  
These programs all play an integral part in laying a foundation of education for the Lubbock youth and general community. 
The future is built based upon the actions people take today, the South Plains Wildlife Rehabilitation Center strives to teach everyone the importance of caring for nature while also demonstrating why we must reuse, reduce and recycle.