Flip Books was an event sponsored by the Student Activities Board as part of homecoming week. It took place in the Student Union Building courtyard where students could animate themselves through the use of action photo booklets called flip books. This opportunity to take a series of photos and watch them come to life was free with a Tech student ID.
Christian Valles, night life coordinator for Student Activities Board, said this has been a continuous event that SAB has chosen to do because of the turn-out it brings.
Although the popularity of the event is a factor to its consistent return, Valles said the goal of SAB is to give students a novelty to hold on to and cherish. Since flip books successfully incorporated that goal, Valles said this event should come back again in upcoming years as well.
"Plus, it's one of those things that they can just take with them that they really also enjoy," he said.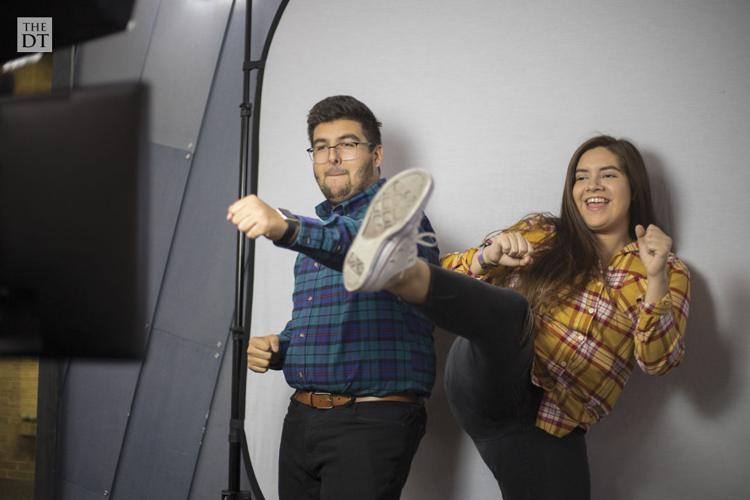 In the courtyard there were two stations set up for this event. One station was the actual signing up to get the photos students had taken. The second station held the staff involved in assisting students to create these flip books as well as a variety of props for students to choose from.
Students were lining up to participate and create their own novelty of a flip book. Valles said what the process of creating these flip books consisted of.
"They have a station over there with many props that they can choose from," he said. "So, they go over there, they pick a prop, and they stand in front of the frame and they take images of them. Then it turns into that flip book."
Students were playing out actions that would make their flip books more exciting. Some were holding up signs they found in the props while dressing themselves up with scarves, hats or sunglasses. Others were throwing a football back and forth to create more a live action type of book.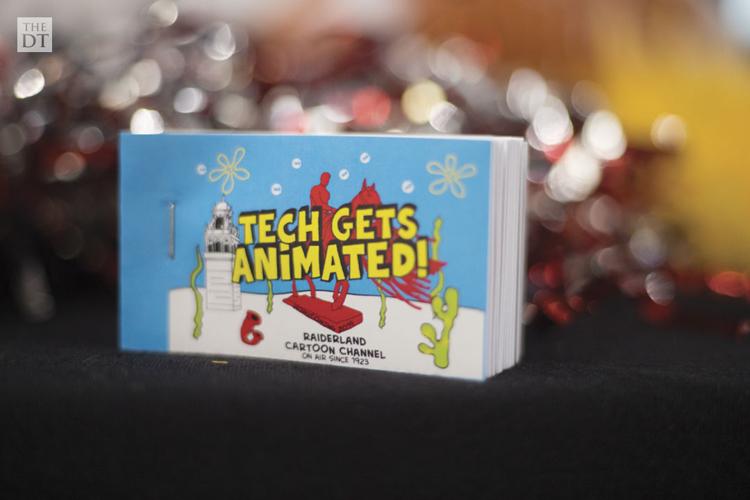 Tyra Marks, a senior human development and family studies major from Fort Worth, said why she chose to come out and create a flip book with her friends. She said how she appreciated the opportunity to create these novelties that SAB provided.
"I've never done it before, and I just felt like it would be super-duper cool. I like having those little fun things, so I come to all these (events)," she said.
Marks said how she hoped to see this event again in the future. With a smile on her face, she said how much she enjoyed the event by wishing to could create another flip book.
Taia Williams, a junior human development and family studies major from Dallas, shared the same excitement after the creation hers and Marks flip book together.
"Who doesn't want to make a flip book with yourself in it?" she said.