As part of the celebration of the release of his new book, John R. Erickson, author of the "Hank the Cowdog" book series, gave 460 copies of his new book to his audience comprised of local school children on Tuesday, Sept. 26, at the Texas Tech Equestrian Center.
Erickson stood in the center of the Kris Wilson Fearless Champion Arena and talked about his life's work: the creation of "Hank the Cowdog."
"For several years, I worked as a cowboy out here in West Texas, and I wrote the first Hank the Cowdog story while running cattle out there," he said. "The story was never meant for children. I never thought it would be for children."
Erickson also talked about his new non-fiction series. Based on his family's experience in West Texas and his own love of the ranching way-of-life, the three-book series is being published with the help of the National Ranching Heritage Center.
"I told my friend who works in the center about the little books I had, and I said I didn't know what to do with them," he said. "She just looked at me and said, 'I can figure out what to do with them.'"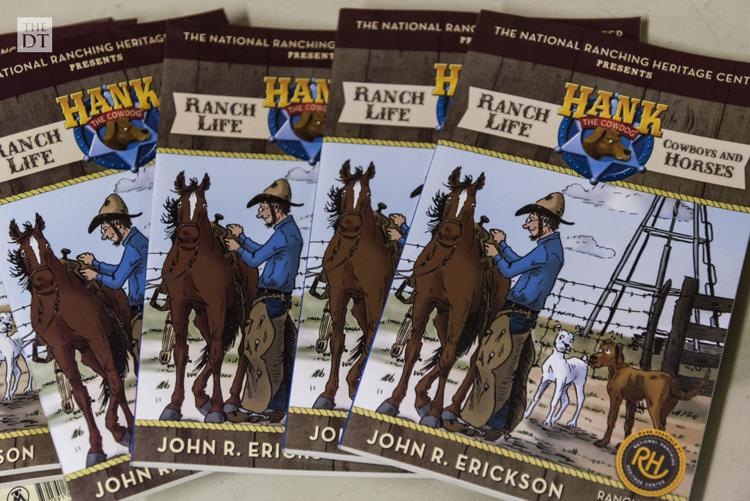 With the partnership of the Heritage Center, Erickson's three books found a donor, who paid for the publication of 5,000 copies of the books. The first book, "Ranch Life: Ranching and Livestock," was released last year. The second, "Ranch Life: Cowboys and Horses," is the newest release. The third and final book in the series will be published next year, according to the author's website.
"It would make me proud to find every kid in Lubbock County reading this book," Erickson said. "I hope it brings you good, honest laughter. I think we need to laugh and lighten up a little more."
After Erickson's performance, the children were given another glimpse into cowboy life by the Tech Ranch Horse Team.
Chance O'Neal, the coach of the team, went through every item a cowboy would need when riding on horseback through pastures.
"First off, you'll need a bridle, that goes into the horse's mouth," he said. "That allows me to communicate with the horse and tells her I want to move forward or back, stop or turn around. With this equipment, my horse will understand what I'm going to do."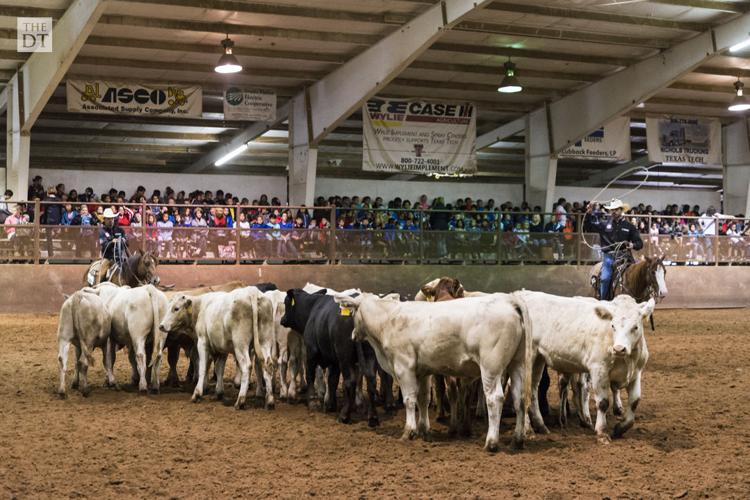 After the equipment rundown, O'Neal explained the movements of the Ranch Horse Team as it herded a small group of calves through the arena.
"As a cowboy, you have to get up early in the morning, while it's still dark," he said. "Saddle up the horses and round up all the cows in the pasture, as they like to spread out at night. You've got to put them all together and drive them together to another pasture, or to check the health of the herd."
Erickson ended the show with a banjo rendition of his song "Another Cowboy Day."
"Writing for me, it brings joy to my life. Every day is a vacation," he said. "People appreciate what I'm doing, and it gives me fatherly pride."